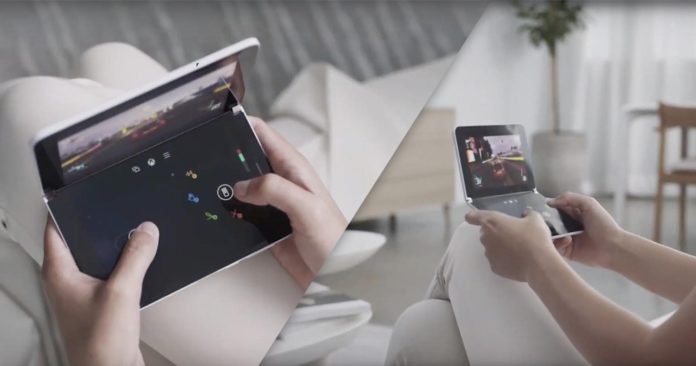 Foldable phones still aren't very durable – at least according to some reviewers. As a viable alternative, Surface Duo was revealed by Microsoft as a dual-screen hinge-based device, back at the October event last year.
Surface Duo is basically a smaller version of the Surface Neo tablet and it looks like a tiny tablet that you can use in clamshell mode or you can also fold it flat to use Surface Duo as a tablet. The Duo doesn't have a separate outside screen as the Galaxy Fold does, but Microsoft is reportedly working on a 'peek' feature that will allow you to see who's calling.
According to reports, Surface Duo will ship with Android 10 and the hardware is supposed to come with a single camera modular on the front panel.
Microsoft is also working on a bumper case to protect this unusual design and accommodate the flexibility of Surface Duo. According to my sources, the bumper case will be slim, lightweight, and manageable in size
Since this device is so new, there won't many options available when Surface Duo launches in August, which is why the tech giant has created its own bumper case for the dual-screen hardware.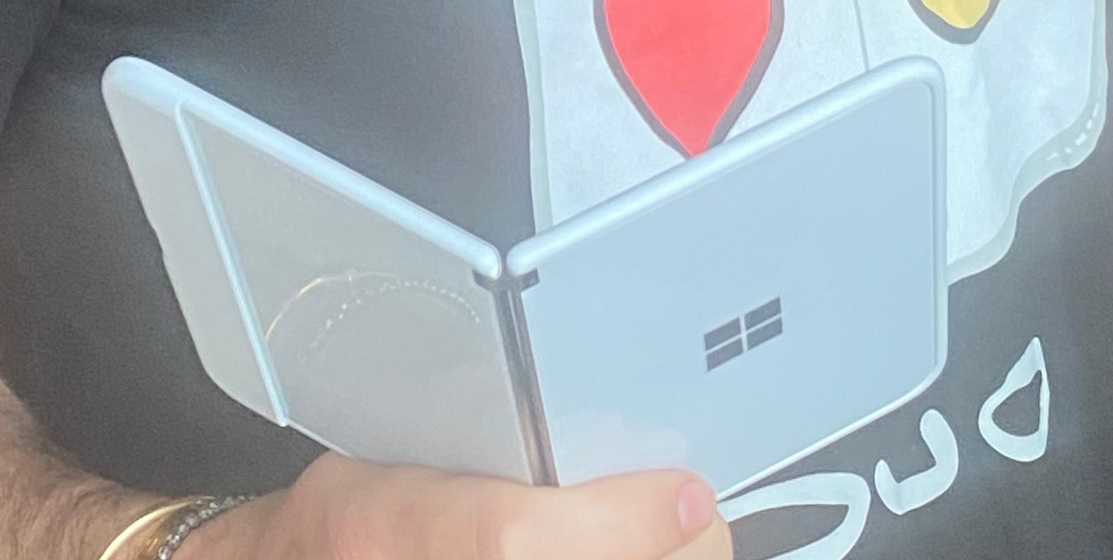 Microsoft's Windows and hardware head Panos Panay has also shared a photo of the bumper case for Surface Duo on Twitter. This bumper case is likely to be something that Microsoft plans to sell on its website later this year.
Earlier this year, quite a few of the Surface Duo's specifications were revealed in a major leak.
Surface Duo will reportedly feature two 5.6-inch displays with 1800 x 1350 pixels each. Both AMOLED displays will have 4:3 aspect ratio and 401 pixels per inch, which means Surface Duo will offer extremely bright and colourful display panel.
One of Surface Duo's hidden strengths is its support for a wide range of Android apps and UI frameworks, including Google's Flutter.