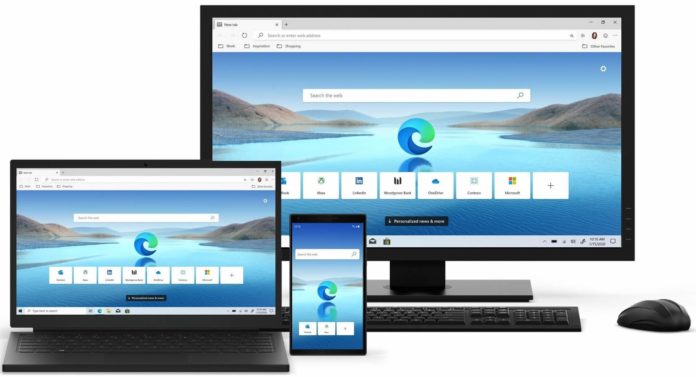 The Chromium-based Edge was released in January 2020 and Microsoft is now hard at work on convincing Chrome users to give it a try.
Starting this week, Microsoft has started showing large Microsoft Edge ad banner in OneDrive when you access the online storage service with a third-party browser.
Whar's more surprising is that Microsoft appears to specifically target users who installed a different browser on their devices such as Chrome. In our tests, the banner popped up in the OneDrive account when we accessed the platform with Chrome browser.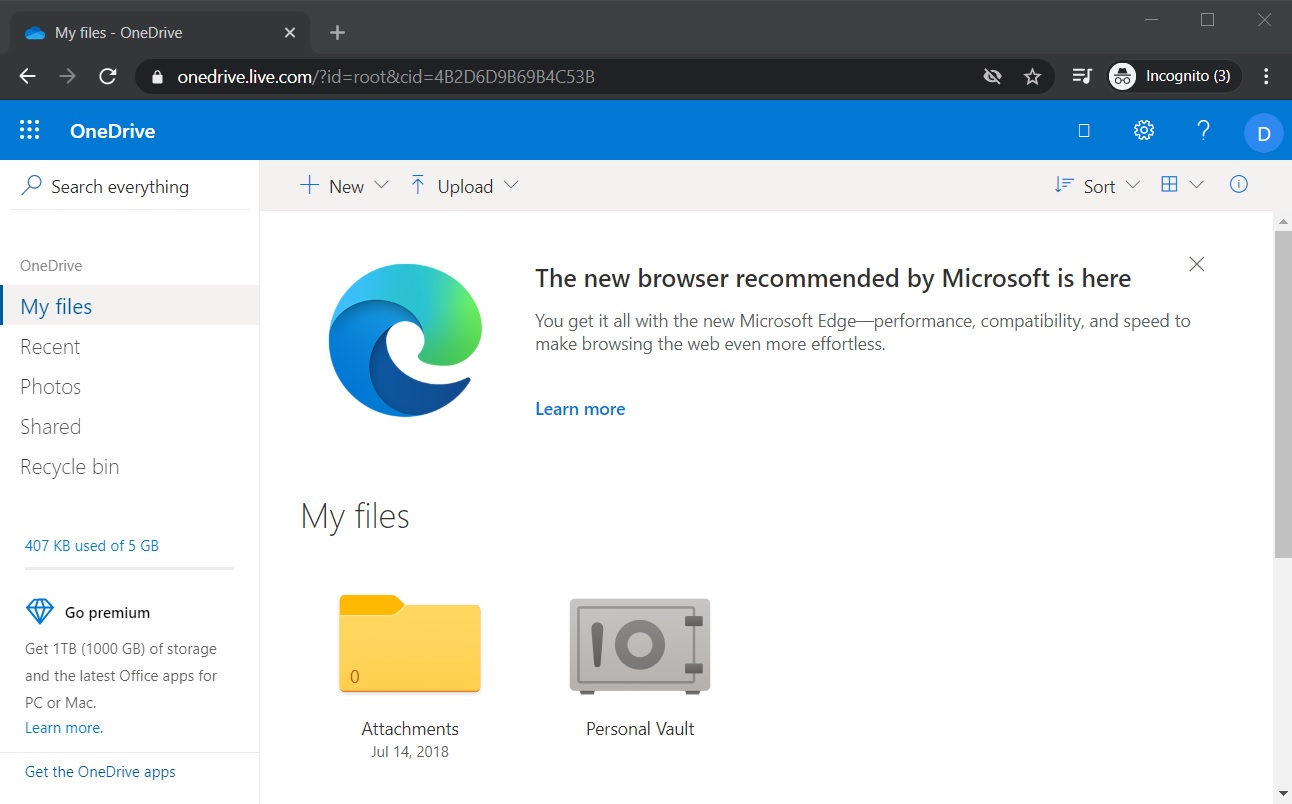 The banner also includes a link to download the Chromium version of Microsoft Edge and the ad appears in the same place where OneDrive typically displays recent files.
The large banner in OneDrive does mention Microsoft's usual advertisement message, saying that Edge offers better performance, compatibility and speed. The message isn't very pushy and you can remove it by clicking on the close button.
It's not just Microsoft
As we reported recently, Microsoft isn't the only tech company engaged in aggressive advertisement tactics. Google is also targeting Edge browser with Gmail sign-in alerts and ads within Google Forms, Google Drive, and YouTube Music.
Also, this isn't the first time Microsoft has tried to promote its own web browser. More recently, Microsoft has started pushing Edge recommendations or ads in Windows Search whenever someone types the name of an alternative browser.
Microsoft calls these ads 'recommendations' and there's no way to disable them. In the Start menu, a similar suggestion tag is also displayed in the all apps list that specifically targets popular browsers such as Mozilla Firefox and Google Chrome.
It shouldn't be a problem for many users as Microsoft is using its own products, such as OneDrive, to promote Edge. It's likely that the banner ads will be removed at some point after the new Microsoft Edge is released to everyone via Windows Update.