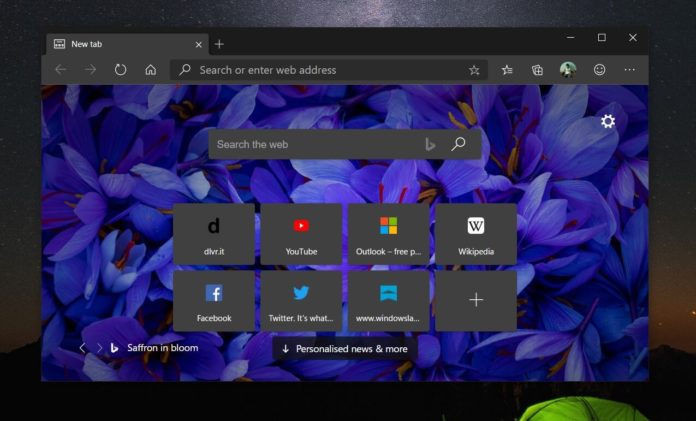 Windows 10 has been brimming with ads designed to persuade you into using Microsoft service or Store apps. Microsoft also advertises or suggests apps and services to users via the Windows 10's Start menu. By default, Start menu has a "Suggested" listings for Windows Store apps and services that you don't actually own.
Microsoft has now started to show text ad for its new Chromium-based Edge in the all apps list. The ad, which shows up under 'Suggested' listing for Start menu, recommends using the new version of Microsoft Edge.
Surprisingly, the ad is targeting Firefox users. If you have Firefox as your default browser, you might see the advertisement or suggestion in the Start menu. Depending on whether you're actively using Firefox or other browsers, the recommendation may or may not show up.
"Still using Firefox? Microsoft Edge is here," the ad label reads and it includes a link to download Chromium-based browser.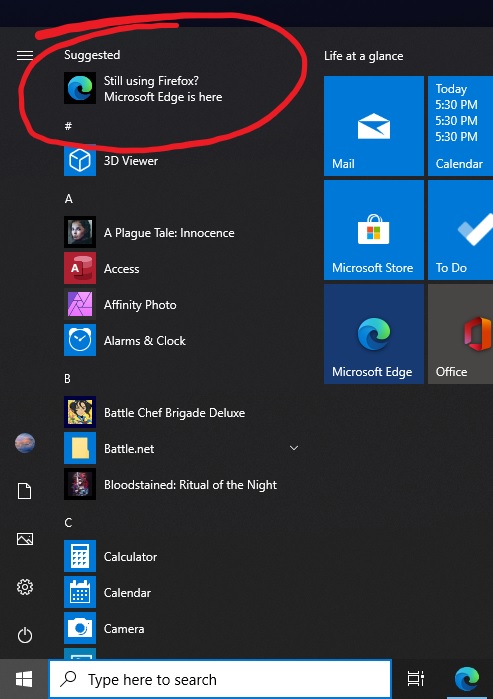 It also appears that the ad recommending Microsoft Edge continue showing in the Start menu even if you've already installed it.
Fortunately, Windows 10's ad pushing can be disabled with a few system tweaks and it's worth modifying the settings if you don't want to see them.
To disable such ads in the Start menu, right-click the ad when you see it and select "Turn off all suggestions" option in the context menu. You can also open Settings and navigate to Personalization > Start, and disable the following option:
Occasionally show suggestions in Start.
Showing ads in apps or OS is not something new. A report recently revealed that Microsoft is planning on adding adverts to Wordpad on Windows 10 that encourage users to try Office web apps instead.
Like Microsoft, Google also advertises Chrome when you browse its search engine results in non-Google browsers such as Firefox, Edge or Opera.
Windows 10 adverts can be permanently disabled with a few tweaks unlike the Chrome ads in Google search results.