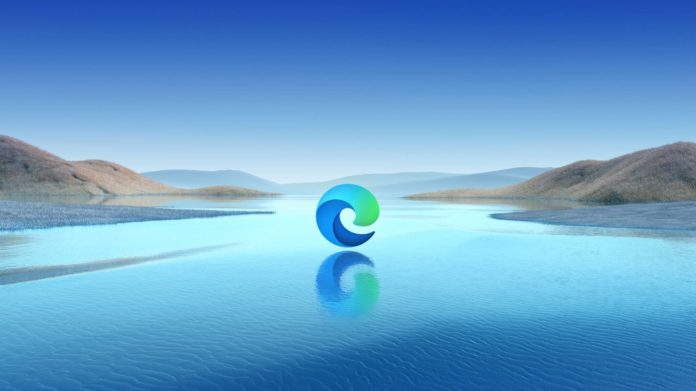 Google Chrome is at the top of the browser thrones, but Microsoft has recently revamped its Edge browser and the company has taken big steps to push their updated browser into the conversation.
We've seen Microsoft Edge ads on certain Microsoft websites, Windows 10's Start menu, and Windows Search. The firm is now taking things a bit further. Spotted by us earlier today, users are now seeing an Edge "recommendation" when trying to search for Chrome, Firefox and Opera in Windows Search page.
In our tests, the recommendation for new Microsoft Edge popped up only for three keywords—Google Chrome, Firefox and Opera. If the Edge browser is installed, the ad or recommendation disappears.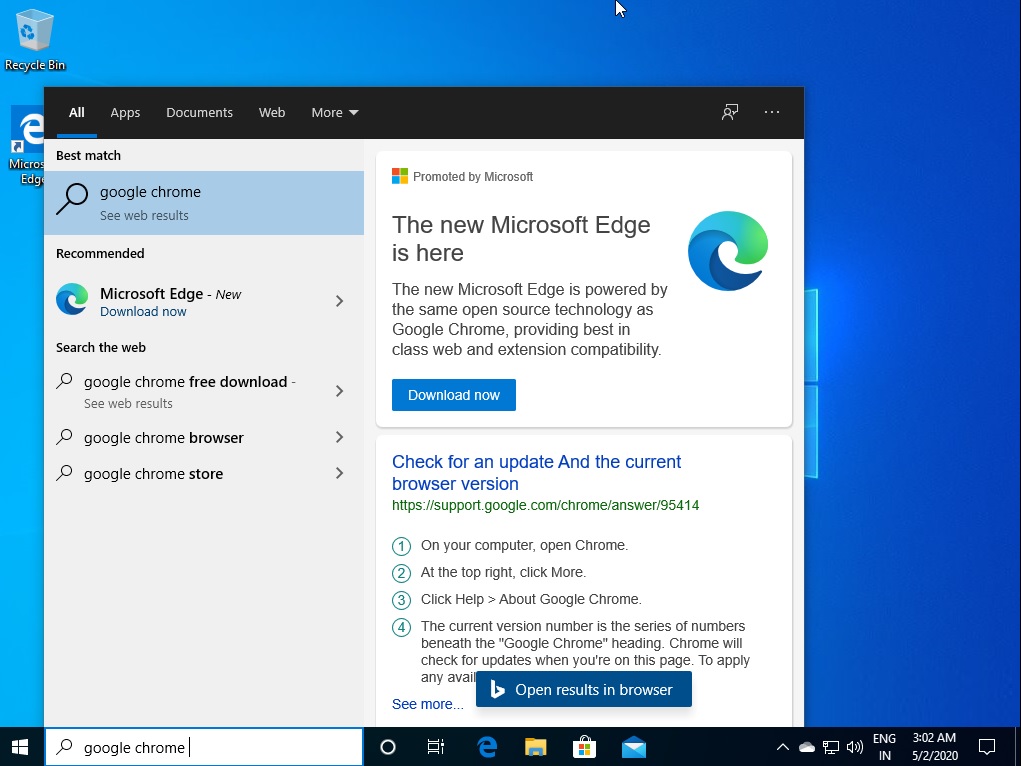 It was quietly added by Microsoft and "recommendation" is triggered when trying to install these third-party browsers. I couldn't reproduce the same recommendation for other third-party browsers such as Brave or Vivaldi on Windows 10.
It's worth noting that the ad on the left side is part of the Windows 10 Search UI and the ad on the right side is powered by Bing.
The pop-up is not intrusive, but it does not provide a close option for turning the messages.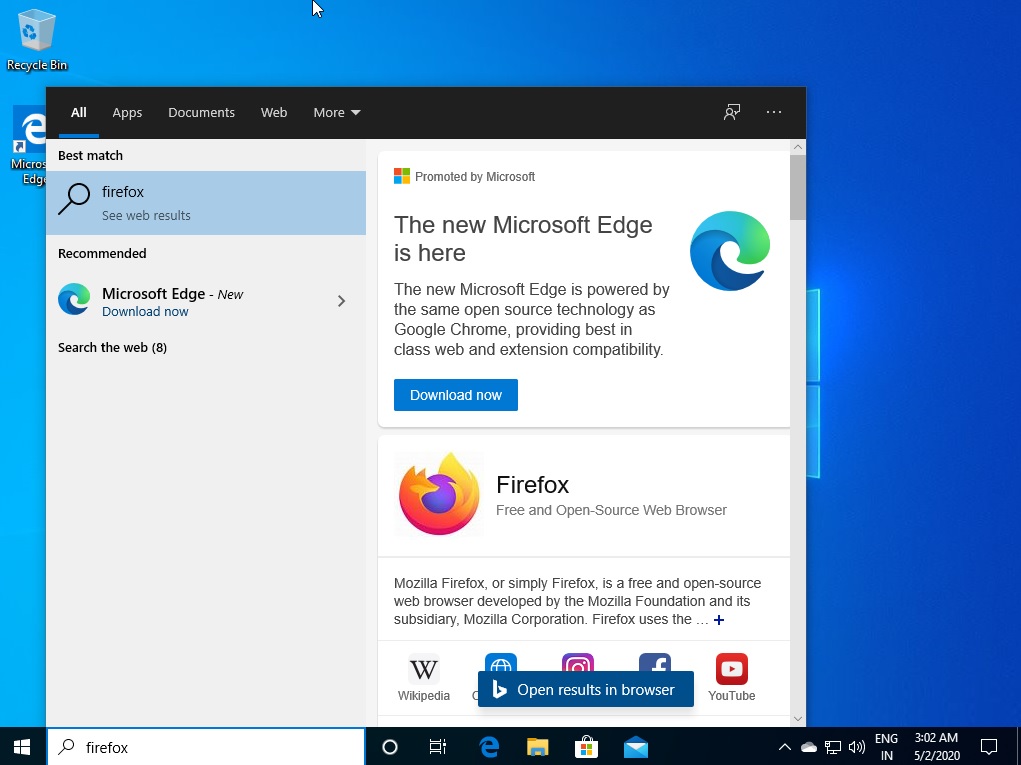 Seen above, the message in this ad or recommendation (as Microsoft says) is pretty straightforward. Microsoft wants you to know that Edge has been recreated with the same technology as Google Chrome and it is the faster, safer browser, designed for Windows 10.
Microsoft is currently experimenting these ads with a select group of users and it won't stop you from installing your third-party browser.
It's clear that Microsoft is trying to get users to Edge when they search for other browsers, but it's also important to point out that Google also bothers users to switch to Chrome whenever you visit one of its services such as Drive, Gmail, etc in Microsoft Edge.