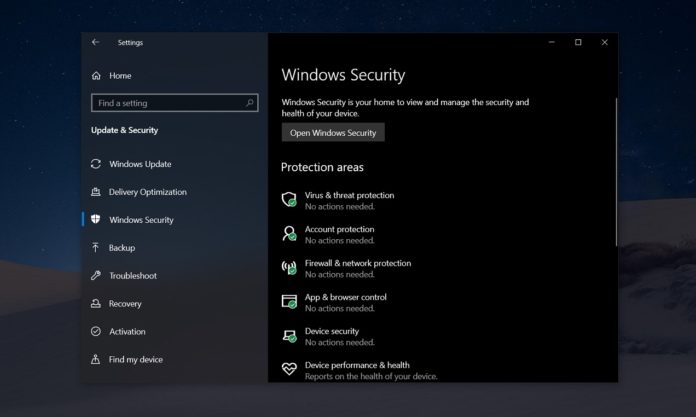 Microsoft has acknowledged a new issue with Windows Security app that could prevent Windows 10 May 2020 Update (version 2004) on your PC. Specifically, the issue causes compatibility problems with Windows 10 version 2004 if you don't modify settings in Windows Security app or update your display drivers.
Microsoft says that some users may get an error message about compatibility hold on devices with Memory Integrity setting enabled. However, you can fix Windows Security app bug by simply toggling the memory integrity setting off.
If you use Memory integrity feature and don't want to turn it off, you'll need to download and install updated display drivers from the manufacturer to remove the upgrade block.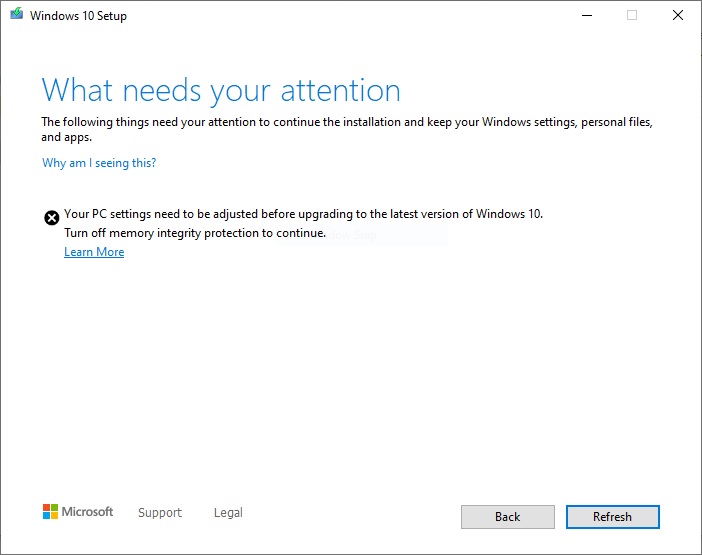 You can also turn memory integrity off and remove the upgrade block. To disable the feature, follow these steps:
Head to Windows 10 settings page.
Navigate to "Update & Security".
Click on "Windows Security."
From there, go to "Device Security".
Select "Core isolation details."
Toggle off the memory integrity setting there.
Restart your computer.
Check for updates in Windows Update or Update Assistant tool.
If you still don't see the update, make sure that you've updated your Intel or Nvidia GPU driver and Bluetooth driver.
Microsoft has previously warned that consequences could occur if you disregard the compatibility problem and manually force Windows 10's May 2020 Update with Media Assistant or other programs.
Microsoft might be working on a permanent fix for the issue in a future patch. However, for now, updating your driver or turning off Memory integrity is the best way to ensure you don't run into any major issues when upgrading Windows 10.
In March 2020, Microsoft had acknowledged another bug with Memory Integrity that could prevent drivers from loading, potentially causing major problems including system failure.
At that time, Microsoft said that users can work around the issue by disabling the memory integrity setting in Windows Security.