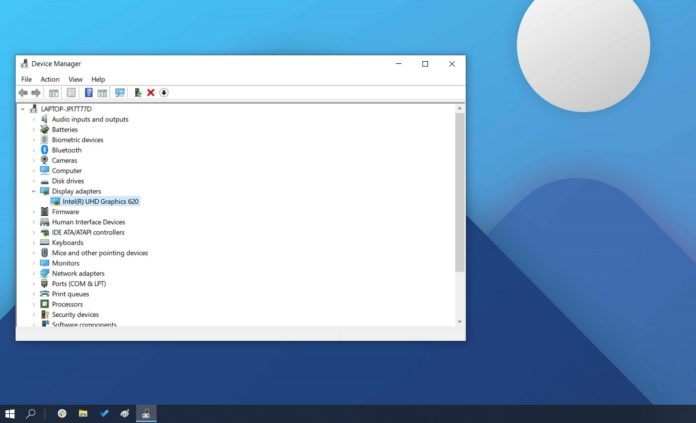 With the upcoming Windows 10 May 2020 Update (version 2004) inching closer to a public rollout, chipmakers are preparing new driver software to improve compatibility and performance.
In the second week of May, Intel released new DCH drivers with support for Windows 10 May 2020 Update and WDDM 2.7. Now, Nvidia is also rolling out version 446.14 of its WHQL graphics driver.
Nvidia says its WHQL Game Ready graphics driver is compatible with Windows 10 May 2020 Update (version 2004) or later. This new Windows update brings a wide variety of new features for consumers including DirectX 12 Ultimate Graphics API and ability to view GPU temperature in Task Manager.
Nvidia's WHQL-certified 446.14 drivers add Game Ready status for Valorant, fixes a number of issues and also brings optimizations for Disintegration, Minecraft Dungeons, and Crucible.
Nvidia WHQL driver version 446.14 does not appear to include support for WDDM 2.7, which is shipping with May 2020 Update.
Windows 10 May 2020 Update introduces support for WDDM 2.7, which enables hardware-accelerated GPU scheduling for both integrated and dedicated GPU cards.
Windows 10's hardware-accelerated GPU scheduling feature will allow both integrated and dedicated GPU card to directly manage video memory, which will significantly improve the performance of certain games, and also increase the minimum and average FPS.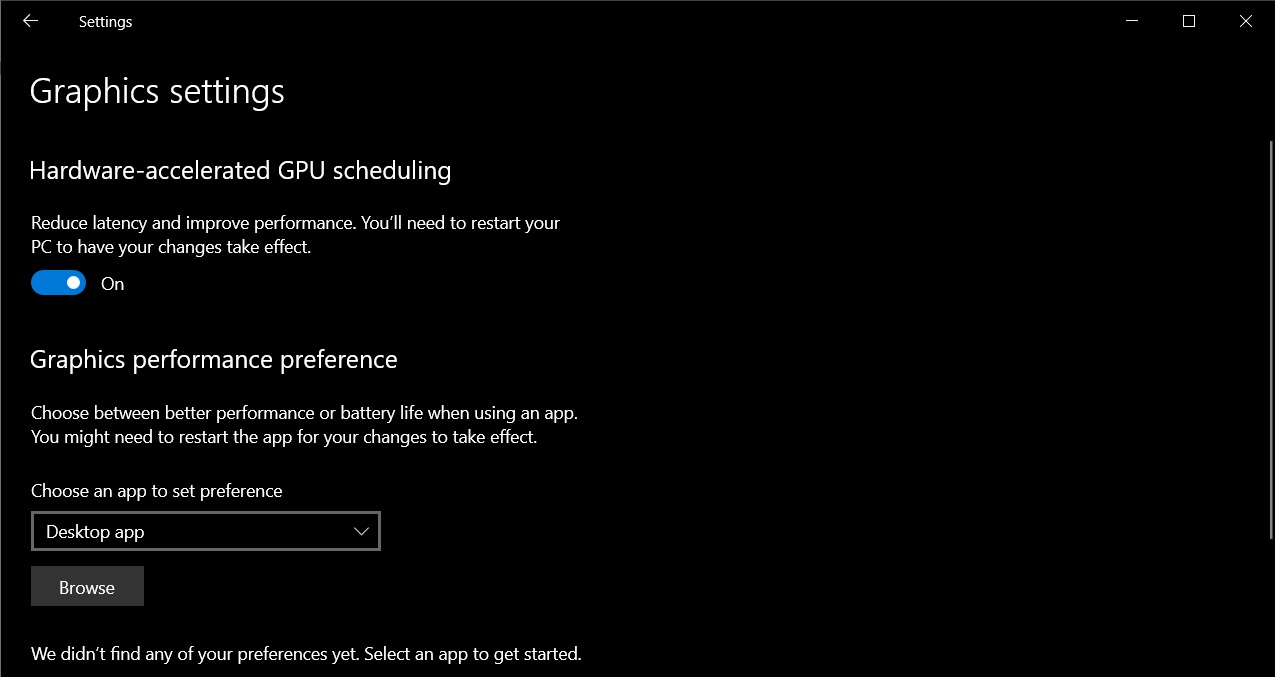 Unfortunately, Intel, AMD and Nvidia currently lack support hardware-accelerated GPU scheduling in the Settings app.
The new GPU drivers based on Windows Display Driver Model 2.7 and hardware-accelerated GPU scheduling will be released in a few months.
If you're interested, you can get Nvidia 446.14 WHQL Game Ready drivers with the GeForce Experience app and Intel DCH drivers with Intel's Driver & Assistant tool.
Windows 10's May 2020 Update arrives in a few hours
Microsoft has already updated its Windows 10 lifecycle fact sheet page in Germany and Japan to confirm that Windows 10's May 2020 feature update will begin shipping to mainstream users later today.
Microsoft previously announced that it plans to ship the update between May 26 and May 28.
Later today, users should start seeing 'Windows 10 version 2004' when they check for updates in the Windows Update page. According to Windows 10's lifecycle fact sheet page, support for version 2004 will end on December 14, 2021. The same date applies to Consumer, Enterprise and Education SKUs of Windows 10 version 2004.