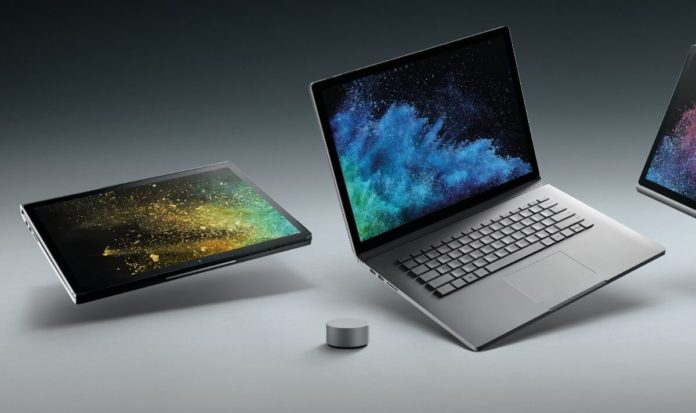 Microsoft's Surface Book lineup has always been the most powerful device in the family, thanks to its dedicated GPU, upgraded specs and detachable keyboard. Surface Book was last updated in 2017 and it is currently one of the older devices in the Surface lineup. It looks like the flagship device will finally get a much-deserved refresh.
According to a new FCC filing, Microsoft's Surface Book 3 has already passed the certification by the US government.
The FCC filing was originally submitted last week and it became public today. The filing is for a 'Microsoft Corporation Portable Computing Device' with model number 1899 and it is definitely not the Surface Go 2, which has a different model number.
We've already seen the Surface Book 3 in European retailers listing and the filing doesn't show any new exciting information. Though, it does confirm that Surface Book 3 is likely to launch along with Surface Go 2 and Surface Earbuds.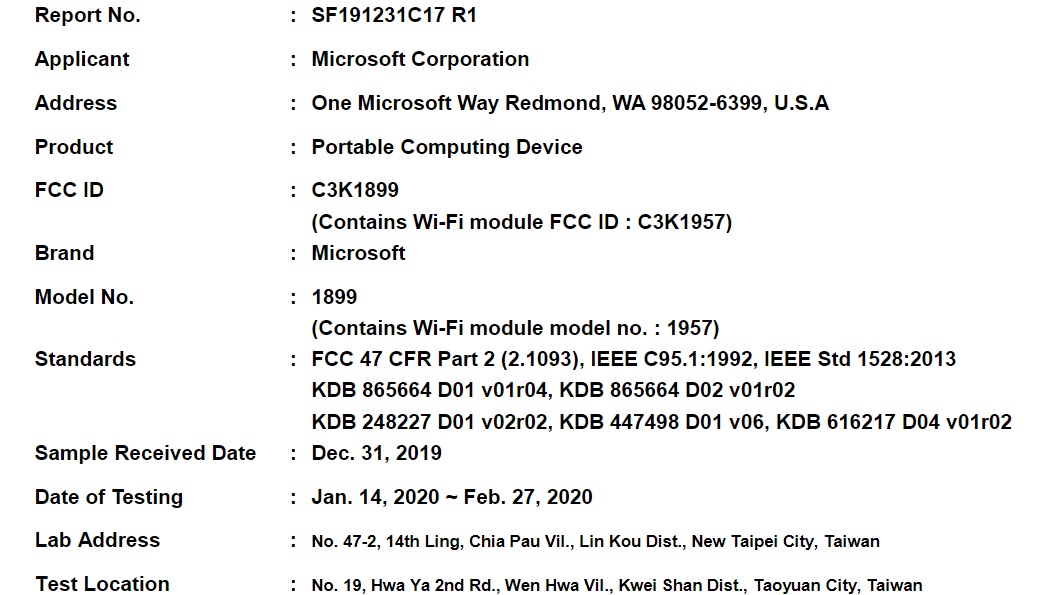 It's also worth pointing out that the Surface Book 3 might come with Wi-Fi 6. In this filing, the device is powered by Wi-Fi module 1957, which is Intel Wi-Fi 6 AX201.
Intel says that Wi-Fi 6 AX201 support 2×2 Wi-Fi 6 technology, up to 2.4 Gbps speed, uplink/Downlink OFDMA and 1024QAM. The Wi-Fi 6 AX201 also uses the Intel proprietary interface.
What's more interesting is that the FCC filing lines up with other FCC filings for Surface Go 2 and Surface Earbuds, which were published this month. This could indicate that the devices are just around the corner and Microsoft could announce them as early as next month.
According to previous reports, Surface Book 3 is likely to come in both 13" and 15" models with Core i5 and Core i7 variants. For the base 13.5 model, Microsoft plans to offer a quad-core Intel Core i5 processor, 8GB of RAM, and 256GB of storage.
The company also plans to launch the Surface Book 3 with a standard 15-inch display, Intel Core i7, 1TB of SSD storage, and 32GB of RAM.