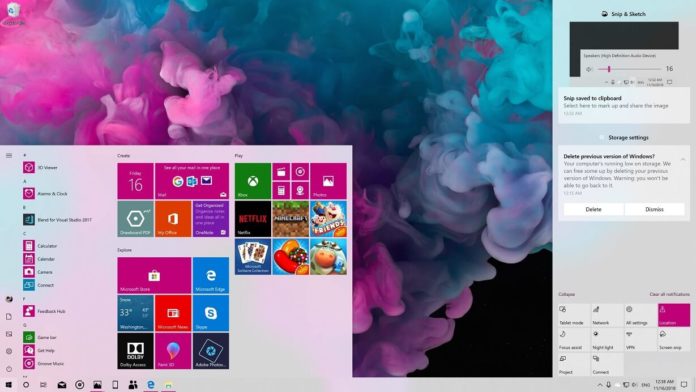 Windows 10's next major feature update codenamed '20H1′ is currently in development and it's stated to arrive early next year for consumers.
Anyone with a PC enrolled in the Windows Insider program can get an early preview of Windows 10 20H1 update and check out what's to come in the next big version of Windows.
According to a leak, Microsoft has finalized the key features of the update and RTM candidate will be selected by mid-December. Previously, Windows 10 20H1 was scheduled for release in spring 2020 but it appears that we might see the update arrive earlier than expected.
Cortana
Microsoft separated Cortana from the search bar with Windows 10 May 2019 Update to develop both features independently. Windows Search has already received several improvements with the May 2019 Update, but in the 20H1 release, Cortana will be getting the long-overdue update.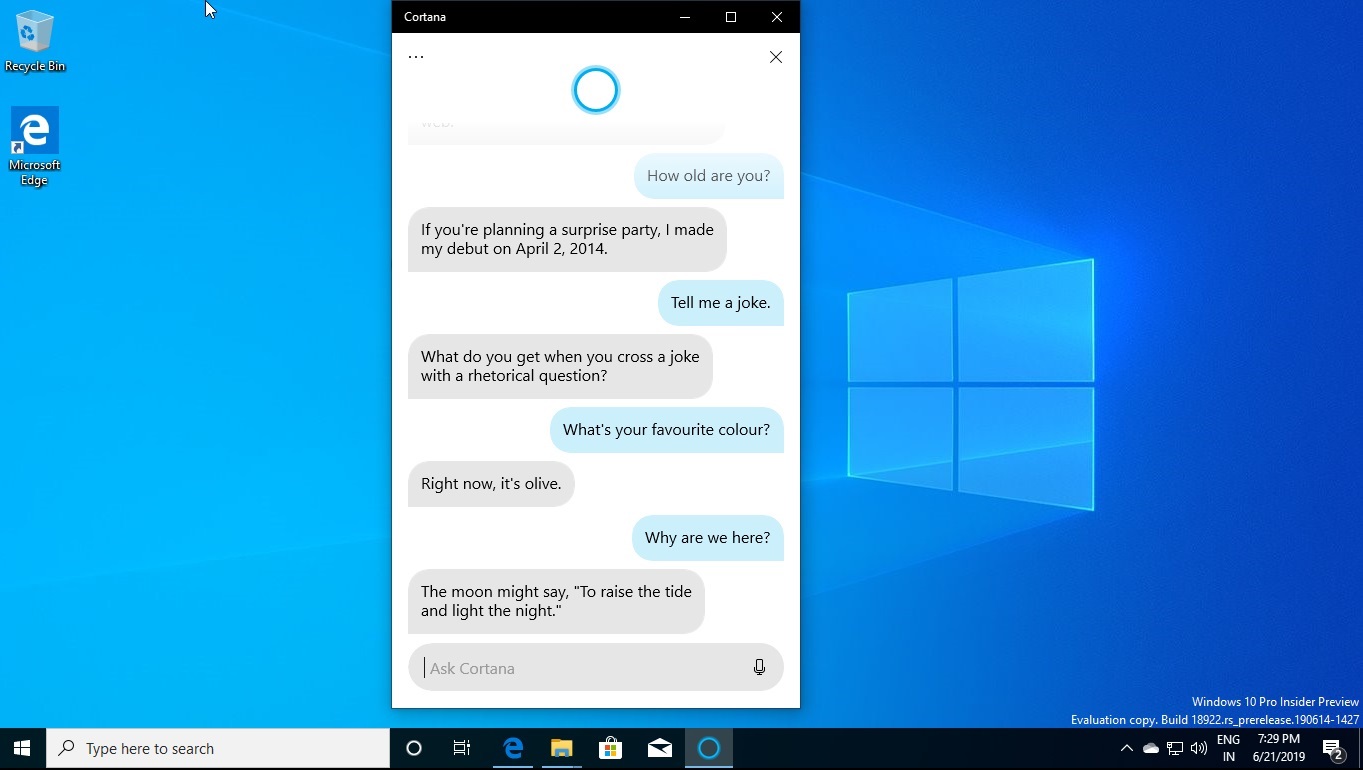 In Windows 10 20H1, Cortana has been updated to become more conversational and keyboard friendly with an emphasis on text messages.
In other words, you can type out commands such as weather, To-Do, reminders, meetings and other questions, and expect a reply from Microsoft's digital assistant.
Optional Update experience
Microsoft is updating Windows Update page to include information of optional updates (drivers, monthly non-security updates and other patches). Optional updates will be detected automatically and listed in a new page, which can be accessed from Settings > Update & Security > Windows Update > View optional updates.
A dedicated Optional Update page also means that you will no longer have to browse Device Manager for driver updates and versions. Optional updates might also help you with updating certain drivers, though the latest drivers will be offered via the manufacturer's website only.
Bluetooth pairing experience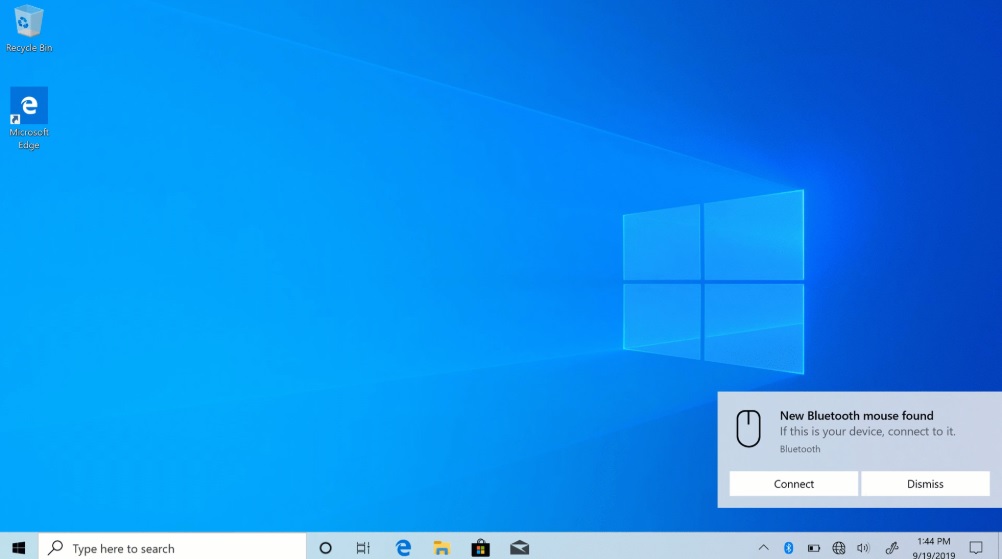 Windows can automatically detect a supported Bluetooth device like Surface keyboard and mouse when placed near the PC and initiate the pairing process. This saves time as you don't have to open Settings and find the Bluetooth page.
With Windows 10 20H1 update, Microsoft says it's making improvements to the Bluetooth pairing experience:
Bluetooth pairing happens in the Action Center itself.
Faster pairing time.
Dismiss button has been added so you can displace the first notification.
Cloud Recovery
Previously, Windows allowed users to reinstall/reset the operating system with a local copy of the system, recovery drive and DVD. Windows 10's 20H1 update will offer a new Cloud Recovery feature to help you use the high-speed internet connection and speed up the recovery process.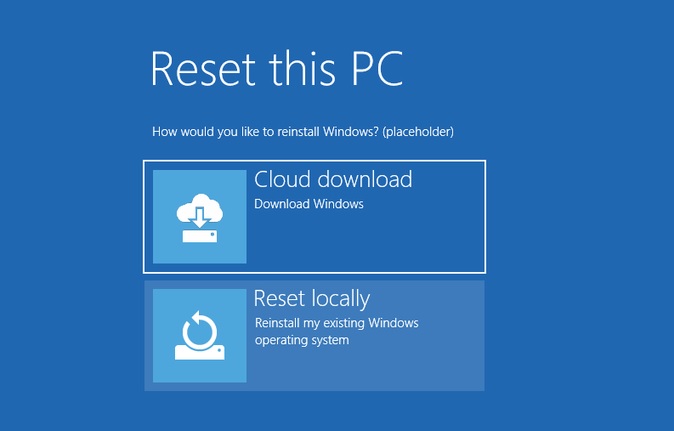 With Cloud Recovery, you can download Windows 10 image directly from Microsoft's servers and perform a system reset without a recovery drive or disc.
Task manager
Microsoft is adding the GPU temperature monitor and disk type options to the Task Manager.
In addition to Task Manager improvements, Microsoft is updating Game Bar with a built-in FPS feature to help you monitor performance of the games.
Notepad enters Store
With 20H1 update, Microsoft will bring Notepad to the Windows Store, which should result in faster development of the note editor app.