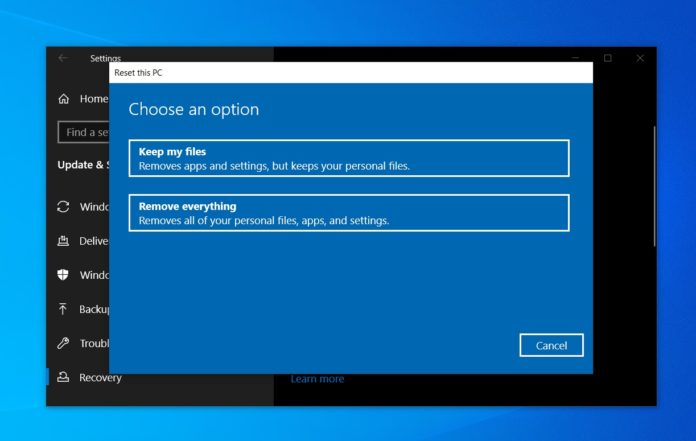 In 2020, Windows 10 is getting a new Cloud recovery feature that will allow users to download the OS from the cloud and speed up the recovery process. Windows 10 Cloud recovery or cloud reinstall would be more convenient for users with a high-speed Internet connection, and it is apparently better than the traditional recovery methods.
As the name suggests, you can reinstall your copy of Windows 10 from scratch using a system image stored in the cloud. If the PC stops work, you will no longer require an installation media in a USB drive or DVD for recovery as the whole process can now be completed over the internet.
Although Windows Cloud recovery is a more reliable way to reinstall the OS, the entire process also depends on the speed of your internet connection and the hardware. For example, the process would be significantly faster if your PC is equipped with SSD storage.
How to use Windows 10 cloud recovery
In the near future, you will be able to try out this feature by following these steps:
Settings > Update & Security > Recovery > Get started.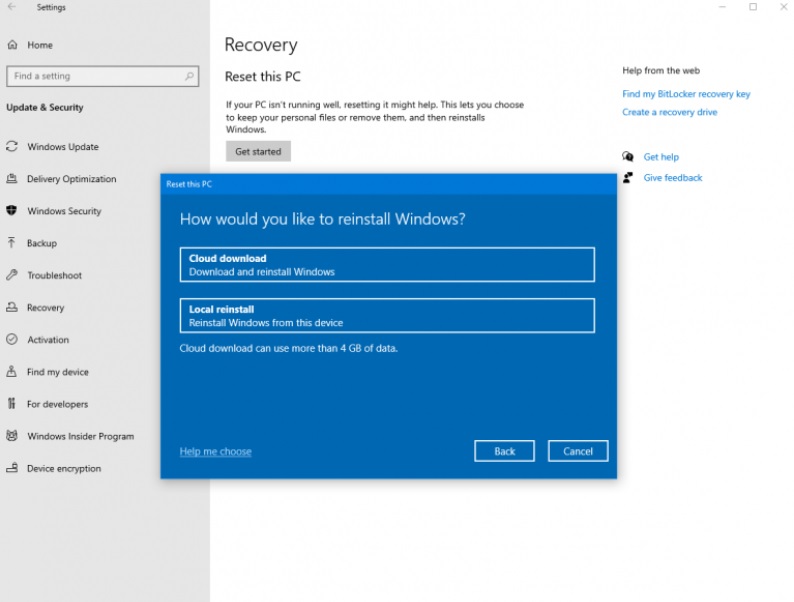 After clicking on Keep my files or Remove everything option, a new option called 'Cloud download' will popup next to the Local reinstall. If you select the Cloud download optional, Windows 10 will connect to Windows Update servers over your network connection and initiate the download of fresh files.
According to Microsoft, Cloud recovery feature is more reliable because it also checks the following status of the system:
It checks and confirms that the device is not on battery power.
Checks if the Windows Recovery Environment is working.
It also scans the system to see what optional features and languages are installed.
Windows performs all these tasks in the background to ensure the reliability of cloud recovery. After performing these tasks, download finally initiates and PC automatically reboots to enter Recovery screen.
It's worth noting that Cloud recovery also works when Windows 10 fails to boot. You can trigger Cloud recovery in the recovery screen itself, which is useful if you can't log in to Windows and open Settings app.