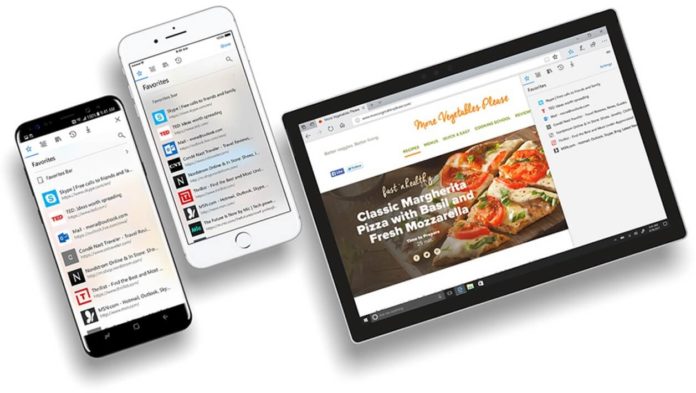 Frequent updates and improvements to Microsoft Edge on Android makes it one of the popular web browsers on Google Play Store. Edge for Android also brings it closer to the other versions of the browser on Windows 10, allowing users to sync history, favourites, password, and other data.
Today, Microsoft is now rolling out a new beta update for Microsoft Edge on Android with a redesigned toolbar. The redesigned toolbar interface allows you to easily access history, favourites, downloads, and settings.
You'll also find general options including new tab, desktop mode, incognito tab, print, download page, and even voice search. The new hub replaces the traditional list entries that we've in all Android web browsers.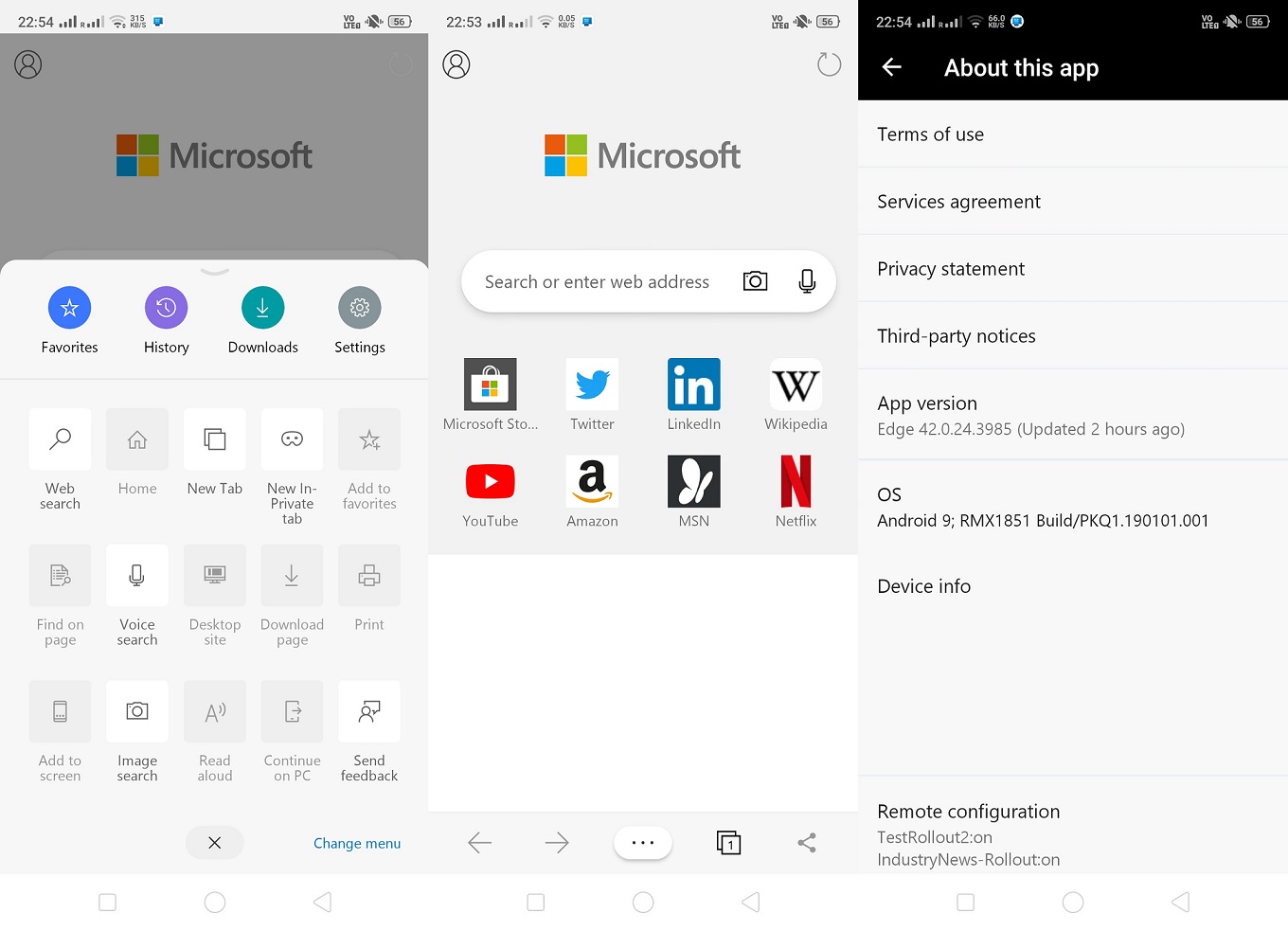 You can also customize the entire new tab hub by clicking on the 'change menu'. You will be able to add and remove options that you don't need by pressing and holding the icons for a few seconds.
Microsoft is currently testing this update with beta users and it's rolling out gradually. An update from Google Play Store is not required to enable the new hub as the changes are shipping via a server-side update.