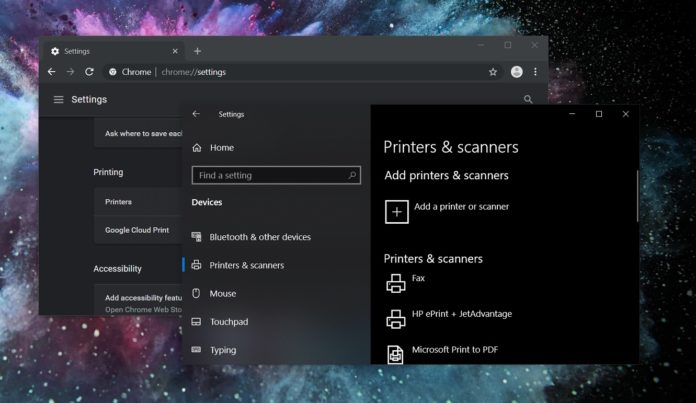 On October 3, Microsoft issued an out of the band update for Windows 10 version 1903 and older versions with important security improvements. The patch also included a fix for an earlier issue where the Printer feature wouldn't work properly on Windows 10 version 1909, otherwise known as May 2019 Update.
However, since issuing the Windows 10 KB4524147, reports are coming in that this update, which is supposed to fix the "print spooler issue", actually breaks the print spooler on PCs where it was functioning normally before the update.
In a Reddit thread, system administrators are reporting that Printer spooler service has stopped working after applying the update.
"Yep some of our workstations got the KB4524147 update last night and got multiple calls this morning about printing not working. Spooler service keeps crashing. Uninstalled the update and printing working again. This has got to be a joke from MS. We just finished uninstalling the last KB that broke printing and now another one," a frustrated administrator said.
The issue has been reported on the Microsoft community forum and Feedback Hub as well.
It is the latest in a series of problems that have been reported by users after installing the October 3rd patch. For example, a number of users claimed that KB4524147 breaks the Start menu with a critical error message, while others are blaming KB4517211 for broken Search and VMware Workstation 14 problems.
Installation issues
As per another Reddit thread, Microsoft community forum and Feedback Hub posts, Windows 10 KB4524147 installation ends abruptly or installation fails after a certain percentage.
"Windows Update keeps failing to install 2019-09 Cumulative Update for Windows 1903 x64 KB4524147 with error 0x800f081f," a user said on Feedback Hub. Generic installation error messages like 0x800f0988 and 0x800f081f have been reported by several users.
On Friday night, one administrator said that 4,600 computers in their organization were stuck at installing this update.
Microsoft is yet to acknowledge the two new issues with Windows 10 but you can remove the botched patch to resolve all these problems.
Windows 10 update bugs
After introducing the Windows Insider program, Microsoft changed its update testing processes significantly and the number of bugs in updates increased in the past couple of years.
However, Windows 10 issues aren't just Microsoft's fault.
Using untrusted third-party software and unnecessary tweaks to the system make the code more fragile, which results in several issues. For example, high CPU usage only affected PCs with a custom Registry to block Bing results.