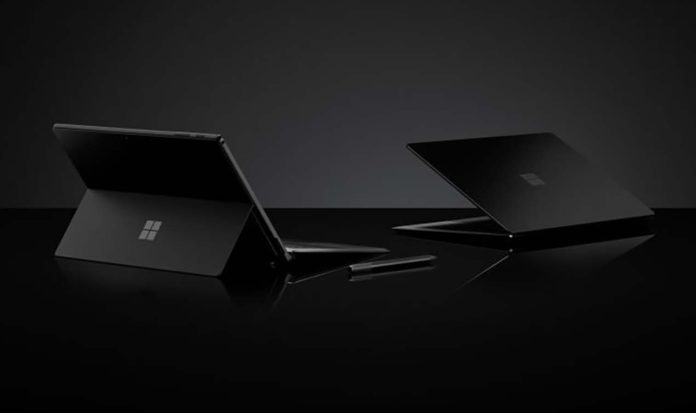 According to a new report, Microsoft might be working on at least three new Surface devices — Surface 7, Surface Pro 7 and Surface Laptop 3. While Surface Pro 7 and Surface Laptop will have Intel and AMD CPUs respectively, a new device called just 'Surface 7' might ship with an ARM processor.
Microsoft is not distancing itself from chipmaker Intel, but it wants to tap AMD and Qualcomm for different segments. The Surface 7 will be quite different from the new Surface Pro 7 and it will boast a custom ARM-based SoC from Qualcomm.
As narrowing bezels is kinda a trend in the laptop world, Microsoft is supposedly working on narrow bezels design for Surface 7. It's likely the Redmond firm will stick with using the same material as it does in the current lineup of Surface Pro, but the rumour suggests that the overall design of this new Surface will be slightly different.
Microsoft is ditching the MiniDisplay and USB-A ports for USB-C port.
The fact that Microsoft is considering a Surface device with Snapdragon SoC is hardly a complete surprise, as Windows 10 on ARM is expected to grow and mature significantly over the coming years. If Microsoft debuts a Surface with ARM chipset, Qualcomm's Always Connected devices lineup will become even more adept at the traditional PC market.
Surface Pro 7
Surface Pro 7 will retain its familiar design and it might come with a USB-C port in place of the less important MiniDisplay.
According to previous reports and benchmarks, Surface Pro 7 should come with Intel's 10th generation Ice Lake processor, 8/16GB of RAM and up to 512GB of SSD storage.
Surface Laptop 3
Surface Laptop 3 is rumoured to launch in a new 15-inch variant with AMD CPUs and another variant will be released without the Alcantara keyboard which has always been part of all Surface Laptop lineup.
Surface Laptop 3 will also come with one USB-C port.