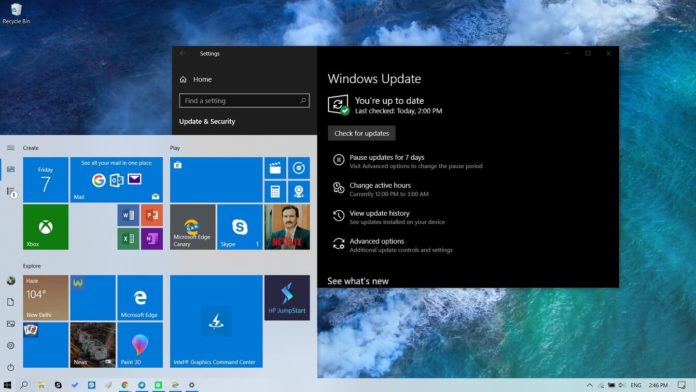 Windows 10 May 2019 Update (version 1903) is now being blocked from installing on systems with certain versions of Intel Rapid Storage Technology (RST). Microsoft says May 2019 Update on some Intel PCs may cause stability problems and it could also break the inbox storage driver iastora.sys.
In a new support document, Microsoft acknowledged a critical problem affecting devices with Intel Rapid Storage Driver drivers – between versions 15.1.0.1002 and 15.5.2.1053. The issue appears to limit to specific Intel's drivers and other devices with RST (but different driver version) do not seem to be having any problems.
If you have affected driver installed, Windows 10 version 1903 won't show up on Windows Update page. If you attempt to force the upgrade using Update Assistant, you'll receive an error message warning about system stability problems. According to the error message, the storage driver iastora.sys doesn't work properly and causes stability problems on Windows.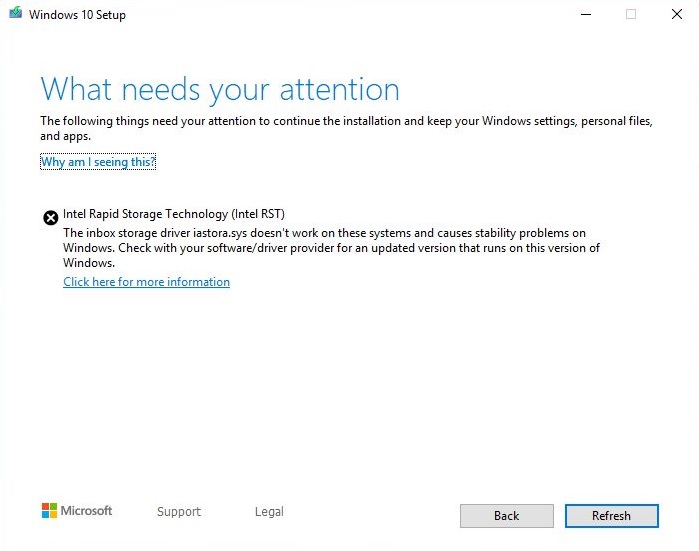 Microsoft says version 15.5.2.1054 or later is compatible with Windows 10 May 2019 Update, although the recommended version is 15.9.6.1044 or newer.
You can update the Intel Rapid Storage Technology (RST) drivers via your hardware manufacturer's app or website. Or you can also get the latest RST drivers directly from Intel's website here.
After updating outdated drivers, you have to restart your computer and check for updates to reinitiate the upgrade to Windows 10 version 1903.
Upgrade blocks, known issues in May 2019 Update
It's worth noting that Microsoft is also blocking the Windows 10 May 2019 Update on Surface Book 2 dGPU model and outdated Mac devices.
A bug in Windows 10 version 1903 causes the dGPU (Nvidia discrete GPU) on the Surface Book 2 to disappear. This causes performance issues and crashes when using a graphics-intensive app such as Photoshop. The dGPU disconnection issue solely affects the Surface Book 2 but not the other Surface devices from the company.
Microsoft is also aware of Windows Sandbox launch problems and a bug where display brightness may not respond to adjustments.