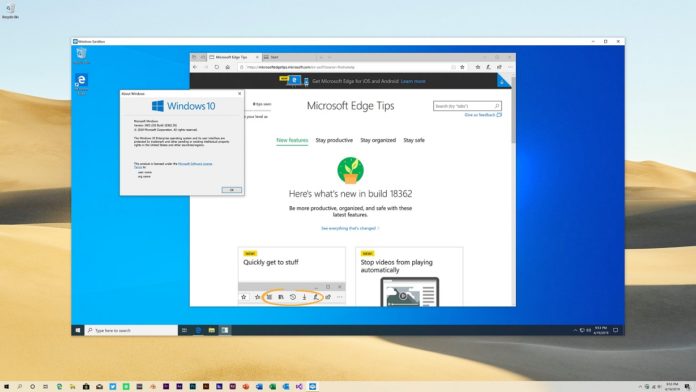 Microsoft has served up some important improvements to Windows 10 with the new Sandbox feature in May 2019 Update. Windows Sandbox is a new space in the latest version of Windows 10 for safely running untrusted executable files.
Windows Sandbox offers users a containerized desktop environment to run untrusted apps. However, Sandbox isn't working for some users as per the Reddit discussions and Microsoft's own support bulletin.
In a recent update to support document, Microsoft has revealed Sandbox may fail to start on Windows 10 May 2019 Update Build 18362.113 for some users.
Windows Sandbox error 0x80070002
Microsoft says that Windows Sandbox may fail to start with error 0x80070002.
"Windows Sandbox failed to start. Error 0x80070002. The system cannot find the file specified," the error reads.
The Sandbox is broken for users with multiple system languages installed, the support document adds.
"Windows Sandbox may fail to start with "ERROR_FILE_NOT_FOUND (0x80070002)" on devices in which the operating system language is changed during the update process when installing Windows 10, version 1903," Microsoft explains.
Unfortunately, Microsoft isn't aware of any valid workarounds at the moment. The company says it's already working on a fix and expects it to land in late June.
It is likely that Microsoft will ship the fix with the first or second cumulative of June, or Microsoft could wait even longer to implement the fix.