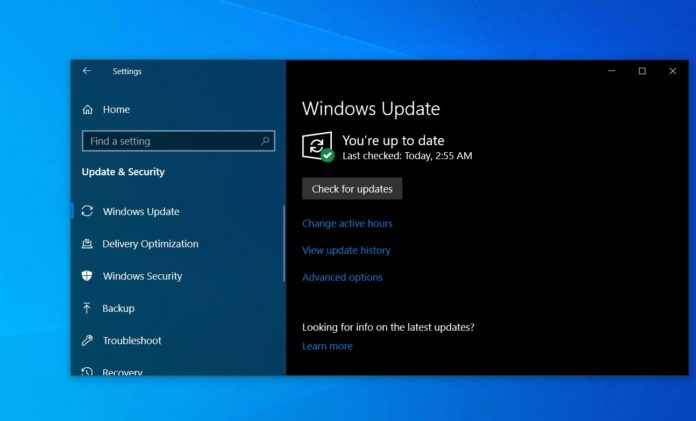 Earlier today, Microsoft announced that it has blocked the Windows 10 version 1903 update on older Mac devices or newer Mac with outdated Apple Boot Camp software. This move affects Windows 10 owners who have installed the operating system on a Mac device introduced before 2012 or those who use outdated Boot Camp software on their new devices.
Today, we discovered a support page that strangely, isn't easily discoverable on search engines as Microsoft has blocked web crawlers from indexing the tech document. In the support document, Microsoft noted that Windows 10 May 2019 Update may fail to install on old Mac due to a compatibility issue.
Microsoft says affected users may experience an update compatibility hold and receive the message "Mac HAL Driver – machaldriver.sys: Your PC has a driver or service that isn't ready for this version of Windows 10."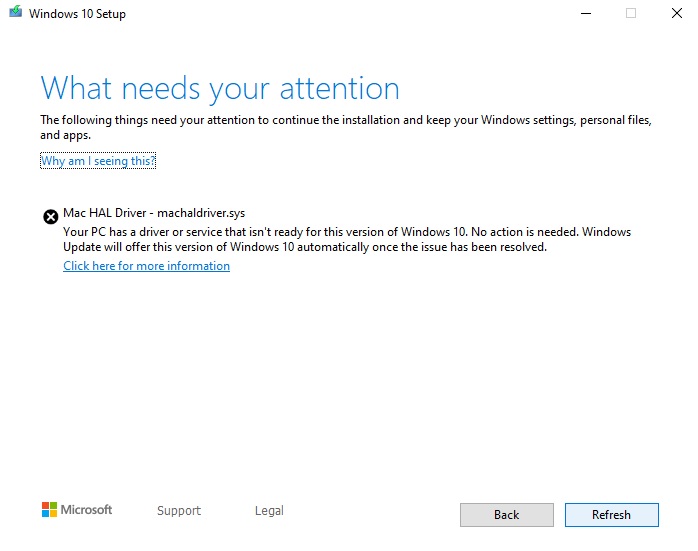 According to the document, Mac devices prior to 2012 or newer Mac devices with the older Apple Boot Camp or Windows Support Software drivers cannot download or install Windows 10 version 1903.
"Specifically, devices with MacHALDriver.sys dated September 24, 2011 01:57:09 or older in Windows\system32\drivers are affected," Microsoft noted.
"Updating your Apple Boot Camp Windows Support Software drivers may allow you to update to Windows 10, version 1903.  You may be able to check for updated Windows support software, in macOS, choose Apple menu > App Store, then install all available updates," the company further explained the problem.
Microsoft says it is working on a fix, and it is likely that the upgrade block will be lifted by the end of July.