Unlike Windows 10 19H2, Microsoft's Windows 10 Spring 2020 update may introduce several new features, including a new appearance for Cortana. The recently released Windows 10 Build 18922 comes with new language settings page, Feedback Hub and bug fixes, but it also includes several unannounced changes.
One of the hidden features is redesigned Cortana experience. Microsoft's upcoming Cortana app for Windows 10 is "very reminiscent of current mobile experiences".
The updated Cortana experience on Windows 10 will be using a new UI  and it could be powered by the conversational engine. The AI-powered conversational engine was announced Microsoft announced at Build 2019 and it will make Cortana's text-based conversations feel more natural.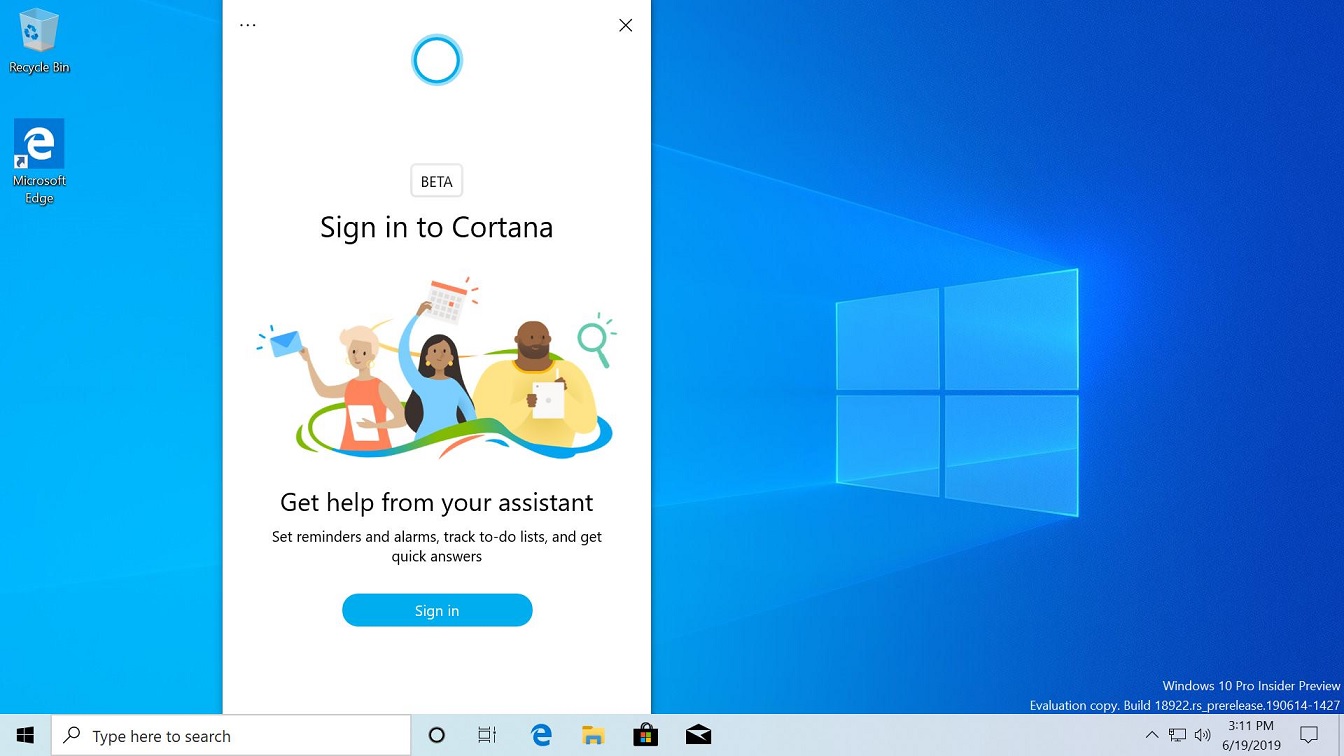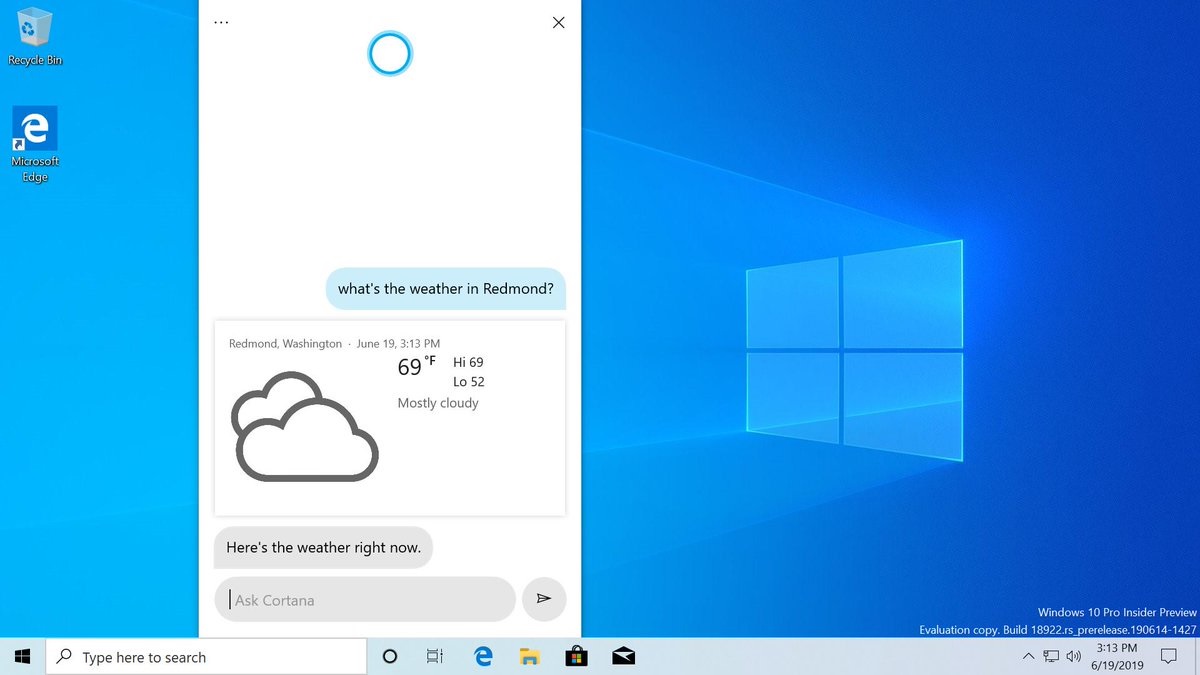 In future, you should be able to chat with Cortana and ask her weather, football score, or even set up calendar entries through text.
Virtual desktops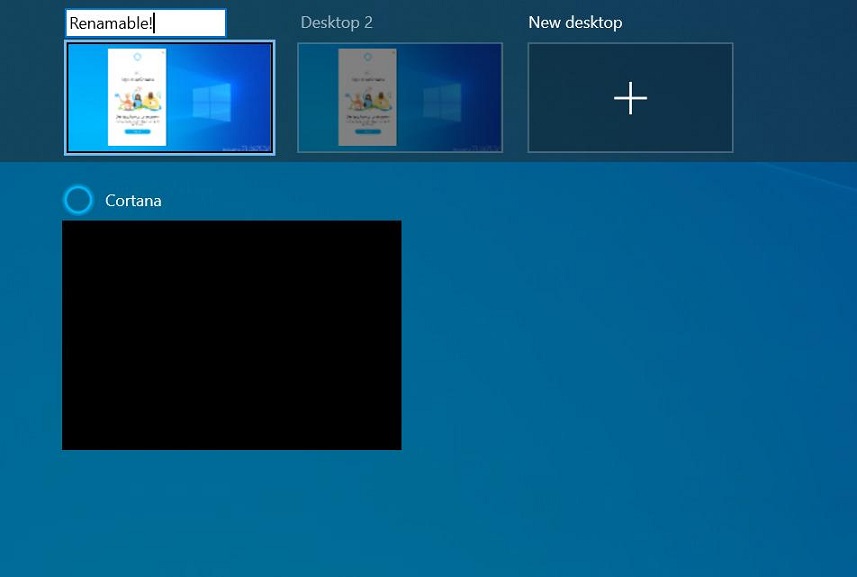 Windows 10 20H1 update will finally allow users to rename the virtual desktops. At present, the virtual desktops are simply named 'Desktop 1, Desktop 2, Desktop 3' and you cannot customize their name.
In the near future, you will be able to click on desktops and insert a custom name. Microsoft is still testing this feature and it would finally become available for everyone with Windows 10 20H1.
Microsoft is also testing new animations and a draggable screencap for the Snip and Sketch app experience.
Windows 10 20H1 is expected to go live for the public in the spring of 2020.