Cortana is getting a whole new look and easier to talk on Windows 10 with the next big update. Microsoft is focused on improving the UI for conversational experiences, which will allow you to set up things like reminders, ask for weather and more by typing.
Like its Android and iOS counterpart, Cortana will also feature conversational experience on Windows 10. The new Cortana app for Windows 10 is very reminiscent of current mobile experiences and it gives us a glimpse of long-rumoured Cortana Conversation Canvas.
Cortana for Windows 10 may use Microsoft's AI conversational engine that will allow the digital assistant to engage in full conversations with users.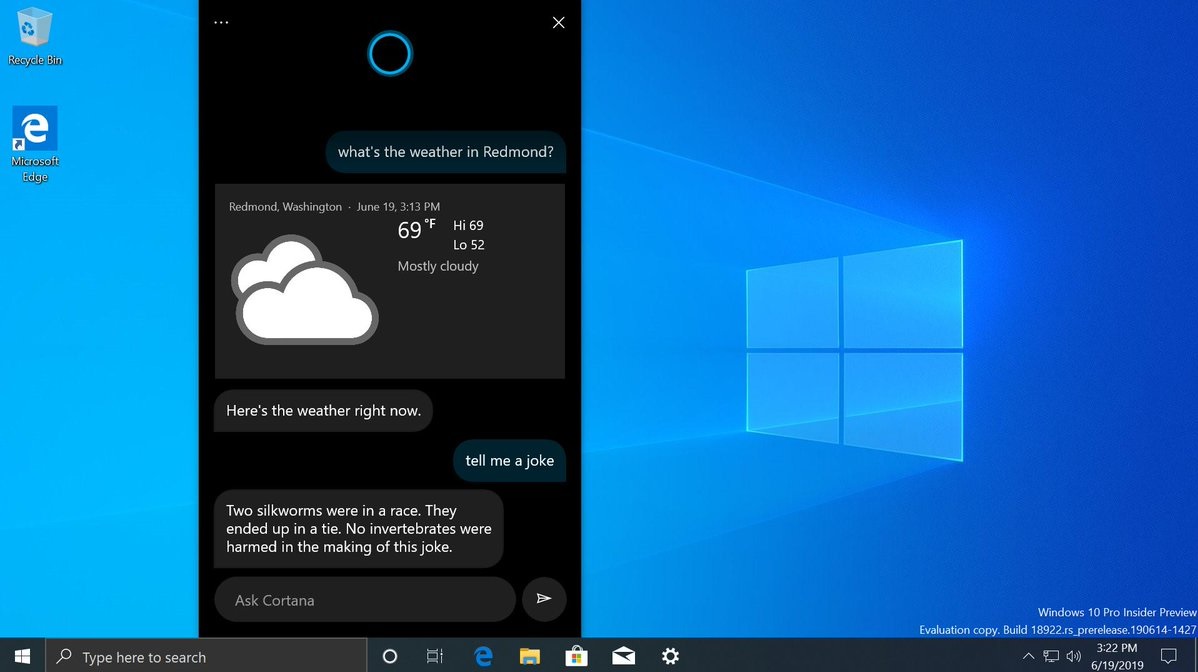 Back in 2017, multiple reports claimed that Cortana might be getting a makeover, as Microsoft plans to improve how Cortana interacts with users. The new interface closely resembles a texting conversation accompanied by a voice reply.
With Windows 10 May 2019 Update, Microsoft decoupled Cortana and Windows Search. As both features are now independent, Microsoft can finally update Cortana without making changes to Windows Search.
As per the most recent market share figures, Cortana has more than 150 million active users worldwide who use the digital assistant on their Windows 10, Android and iOS device.