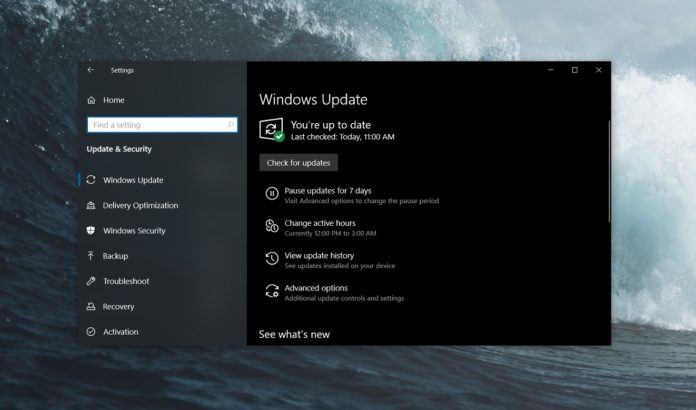 Windows 10 May 2019 Update is now rolling out to the seekers (advanced users) and the company will make the May 2019 Update more broadly available in the coming weeks. In the announcement post, Microsoft revealed that Windows 10 version 1903 is only available for customers who would like to install it.
Starting today, any Windows 10 users with a compatible device can proactively grab the final bits by checking for updates. But the update won't begin installing when you check for updates. Once the update appears on the page, you'll see an option to download and install the Windows 10 May 2019 Update.
If you don't wish to grab the update right now, you can ignore the May 2019 Update option and still receive cumulative updates. This new 'Download and install now' is rolling out to Windows 10 October 2018 Update and April 2018 Update devices. If you don't see this option, make sure your device is up-to-date.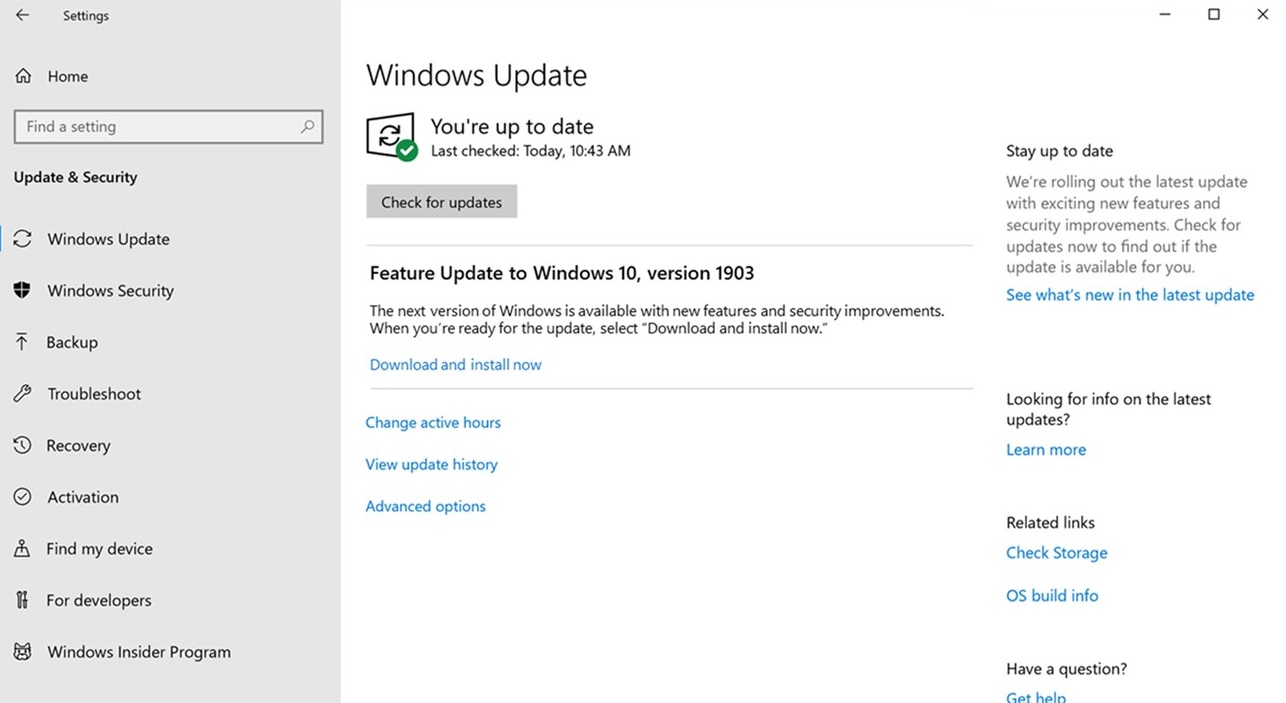 Microsoft says that it is rolling out the feature to Windows 10 devices gradually and it should show up in a few days.
If you click on the option and the download is complete, Microsoft will ask you when to finish the installation.
You can also use the Update Assistant, Media Creation Tool to install the update.
In our testing, Windows 10 May 2019 Update emerged as the smoothest version of Windows 10. The performance has improved and Microsoft has also fixed multiple UI glitches.
About Windows 10 May 2019 Update
Microsoft's Windows 10 May 2019 Update offers some much-needed improvements to the operating system. It introduces an improved Windows Update experience, light theme and several refinements. The best feature, however, is the new Windows Sandbox.
Sandbox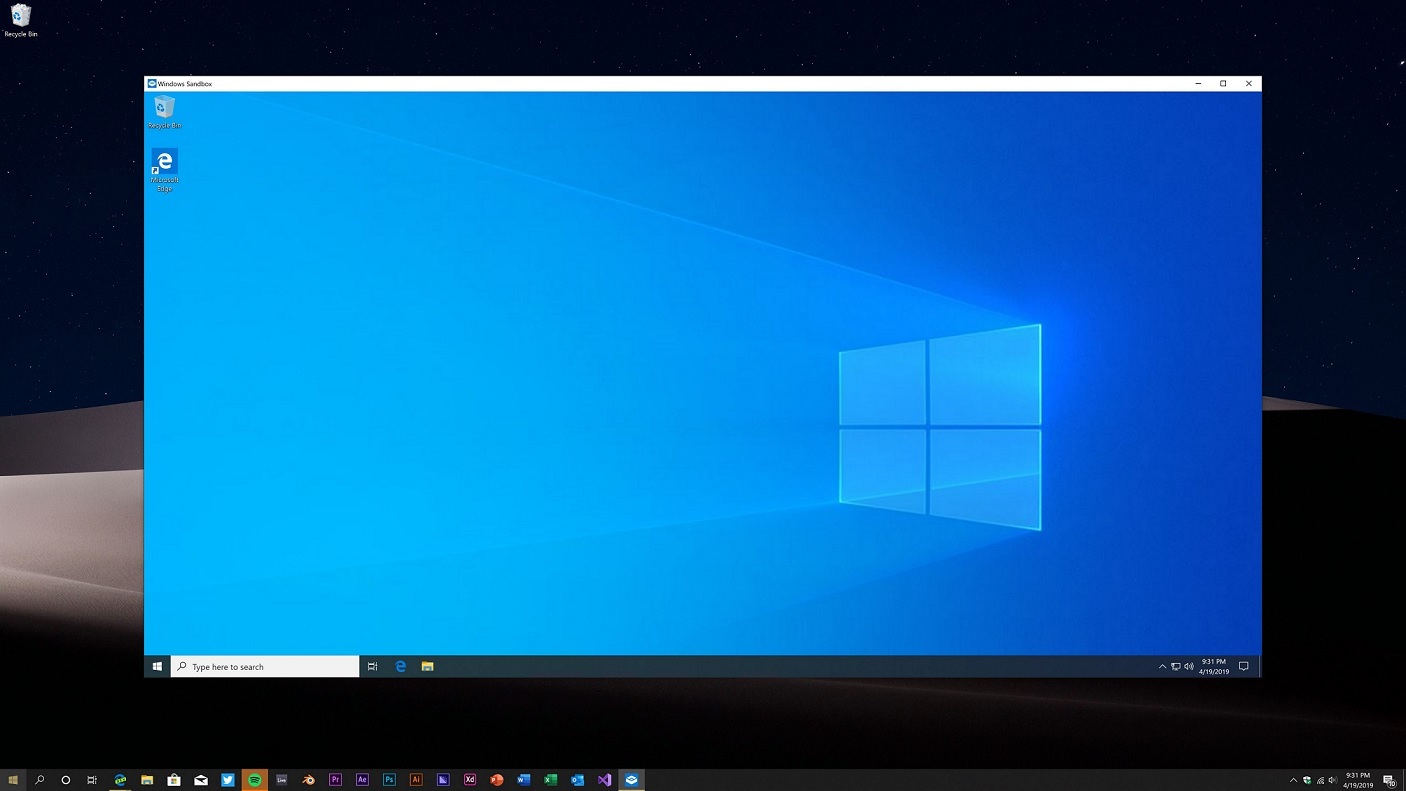 Windows Sandbox is a simple virtualized Windows within Windows, it's a place where you can open any web browser, download untrusted app and run if you're worried it might be malware.
The software giant describes Sandbox as an isolated and temporary desktop environment where you can run untrusted software without the fear of lasting impact to your PC.
With Windows Sandbox, you can finally open suspicious apps, files or programs. Once you close Sandbox, everything disappears permanently.
It's worth noting Sandbox runs a copy of Windows within Windows, so it carves out a chunk of your CPU and memory. If you have got a PC with low-end chipset and limited memory, the performance of Sandbox may not be good. How fast your PC performs will affect Sandbox's performance.
Windows Update gets better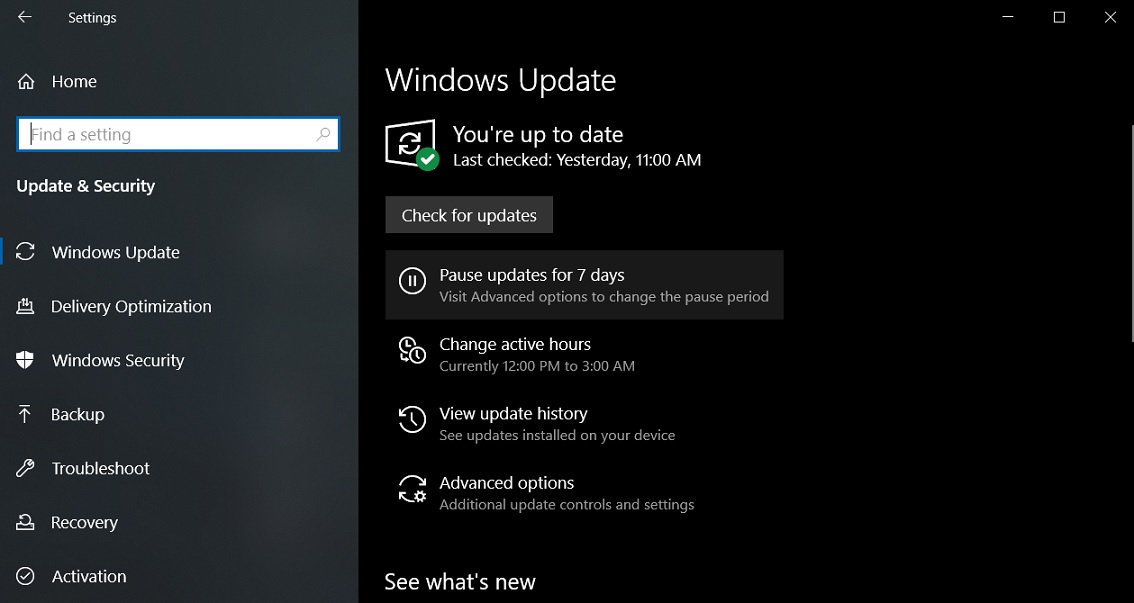 Windows Update has been criticized for its limited functionalities. Microsoft's listened and made improvements to Windows Update in Windows 10 version 1903.
Windows Update Settings page now puts the pause updates option front and center, so you can quickly delay an update. You can now also pause updates on your PC with Windows 10 Home license.
Finally, Microsoft is making Active Hours option smarter by using AI to figure out when you're least likely to use your PC.
Windows Search and Cortana experience revamped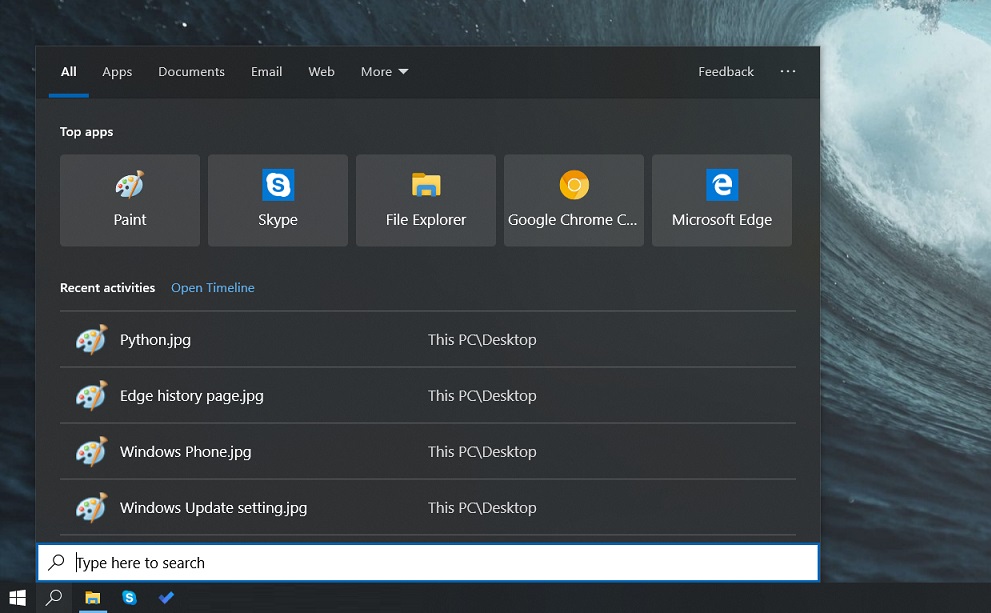 Another important change is decoupling of Windows Search and Cortana. Previously, the search served as a feature inside Cortana. With Windows 10 May 2019 Update, Microsoft is finally giving Windows Search its own place and Cortana also has its own home on the taskbar.
You can right-click on taskbar to hide search or Cortana icons.
You'll notice that Windows Search has a slightly tweaked interface. It respects the light theme and has Fluent Design. Decoupling of two important features means more traditional ways of hunting down files on your PC and File Explorer.
Improved Automated troubleshooting experience
Microsoft already had a troubleshooting feature built into Windows. You may have you used Windows Troubleshooter to deal with compatibility, audio, drivers and apps problems.
Windows can now launch that troubleshooter autonomously with Recommended Troubleshooting and fix common problems.
As mentioned, the May 2019 Update introduces multiple nifty improvements and also offers better performance.