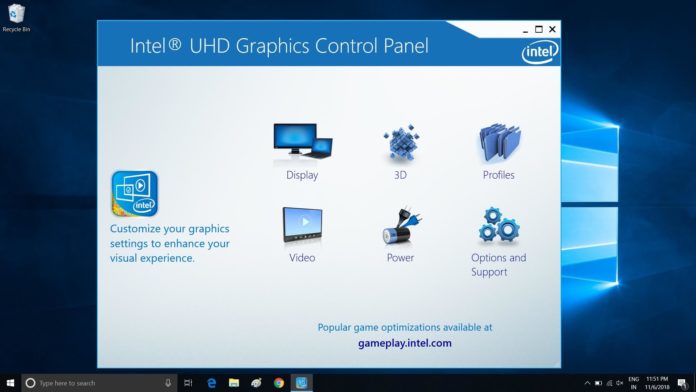 A new version of Intel's DCH driver is now available for Windows 10 devices. Intel DCH Drivers version 25.20.100.6577 for Windows 10 adds support for Apex Legends and fixes tons of bugs.
Intel DCH version 25.20.100.6577 comes with several improvements and bug fixes. For instance, the update introduces performance improvements and optimizations for Arma 3 on PCs with Intel 6th-generation processors or higher.
It also includes power and performance benefits for DX12 games and apps using placed resources. It's worth noting that these are new drivers developed by following the Windows DCH graphics drivers standards.
"These new drivers labeled as Windows DCH graphics drivers aren't backward compatible with our previous graphics drivers that we are now labeling Legacy," Intel explains in the release notes.
Here's a list of fixes and other minor improvements included in this release:
Intermittent crashes or hangs may occur in Cinema4D, Sid Meier's Civilization VI: Gathering Storm, vkQuake2
Minor graphics anomalies may be observed in Final Fantasy XV and Microsoft Edge browser.
OpenGL stability fixes for background applications.
Few Internal panels may show black screen after installing graphics driver.
Content protection may not enable when resuming from sleep after connecting display port monitor.
Rotation may not be persistent when swapping displays in multi-monitor configurations.
Aspect ratio options may be missing in Intel® Graphics Control Panel for HDMI displays.
Garbage may be seen while using Multi Stream Transport (MST) monitors.
There are some known issues associated with this update:
Minor graphics anomalies may be observed in Battlefield V (DX11), Apex Legends (6th Generation Processors only), Arma 3 (6th Generation Processors only), Re-Legion and other games.
Intermittent crashes or hangs may occur in Crackdown 3, and other games.
Corruptions may be seen in video recorded by Cyberlink screen recorder.
Color band may be observed on either side of Netflix playback on HDR displays.
You can use the Intel Driver & Support Assistant to download and install the latest drivers. You can also update the DCH drivers by downloading the drivers manually from Intel's website.