WhatsApp team today pushed out a new update for its Windows Phone users. WhatsApp has been the one company which has been constantly supporting the Windows platform and has been regularly adding new features.
Today a new update has been made available for the WhatsApp application which brings the most awaited "Privately Reply" feature. The feature was already made available for beta testers for some time now and after testing the feature and fixing the issues, it has now been made available for all Windows Phone users.
The app has been updated to new version v2.18.206. The feature comes to the public version of the application after being tested with beta users for almost one year.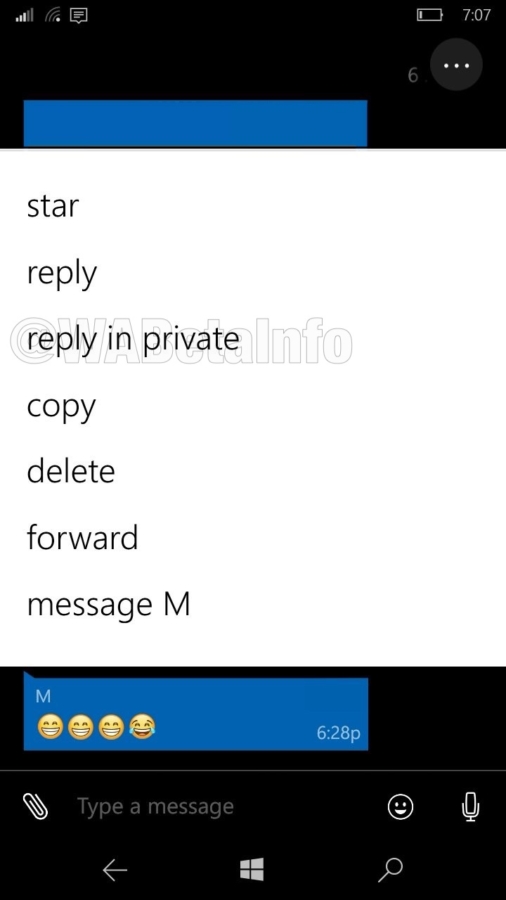 The Private Reply feature allows group users to be able to message the specific user privately directly from the group chat window with whom they would like to have a one on one chat.
With the Private Reply feature now available to Windows Phone users it brings the application on par with the WhatsApp application for Android only since this feature has not yet been rolled out to iOS users.
WhatsApp in its previous updates added the "Send Messages" feature to its Windows Phone beta users which allows the admin to take more control over the group by restricting the users who can send messages.
The Send Messages feature can be enabled by going to the Group Settings in the individual groups. The feature allows the group admin to maintain the sanctity in the group and avoid any unwanted or discriminatory messages.
The latest update to the WhatsApp application is currently live and you can download it by going to the Microsoft Store from your Windows Phone.