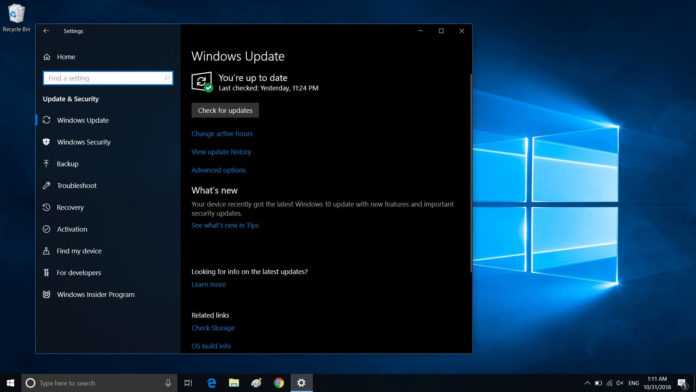 Microsoft is expected to re-launch Windows 10 October 2018 Update soon and today the company has released a new patch for those subscribed to the Insider program. This patch has addressed all the critical issues that the users have reported over the last few weeks.
If you're a Windows Insider, you'll be getting Windows 10 Build 17763.107 (October 2018 Update) with two additional fixes. Microsoft says that it has finally fixed a glitch where the ZIP files overwrite confirmation prompt is missing when files are extracted.
This patch also comes with other fixes and you can find the full changelog below:
Microsoft has deployed a fix for an issue where Windows failed to show the confirmation dialog when extracting files from a .zip file to a location where the same files exist. Microsoft explains that the "Do you want to replace these files" prompt was missing in some cases.
Roaming profile feature now works.
Windows 10 October 2018 Update Build 17763.107 may show up as KB4464455 in Windows Update. It also comes with fixes for the Task Manager reporting issues, driver compatibility improvements and other changes included in Build 17763.104.
Windows 10 October 2018 Update re-launch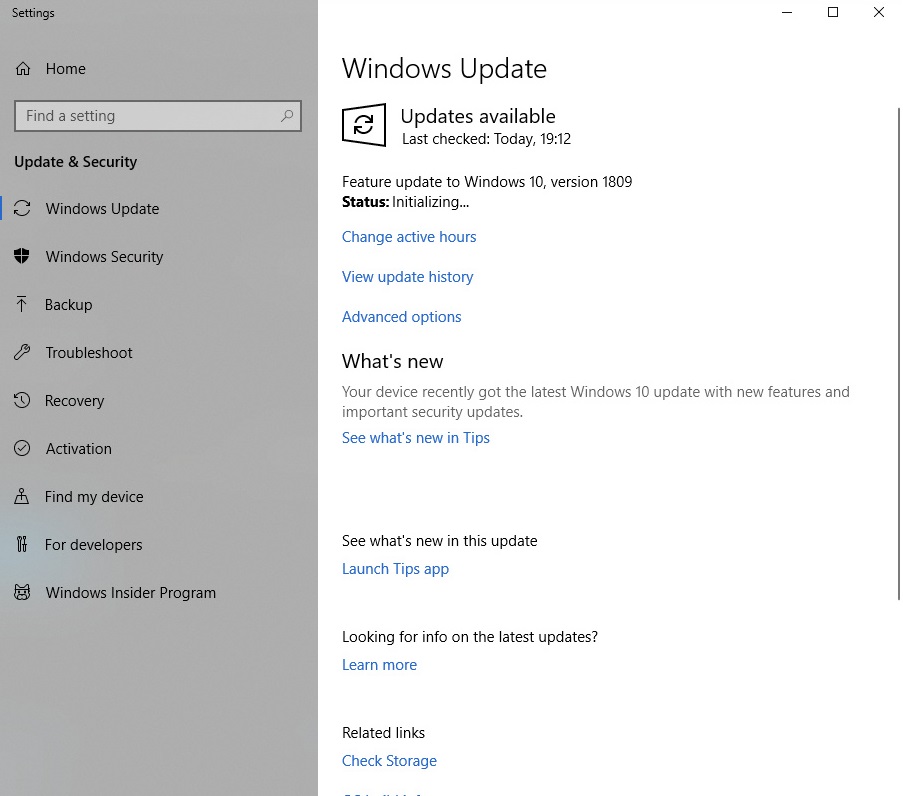 Microsoft hasn't officially revealed the new launch date of Windows 10 October 2018 Update (version 1809) but given that the company has fixed all critical issues, the fixed update could be re-released to the public as early as tomorrow.
It's also important to note that tomorrow is the last day of October so Microsoft needs to hurry up and get things right before pushing out the update this month.
Windows 10 October 2018 Update was originally released to consumers earlier this month but the update process wasn't exactly flawless on some systems as users reported data loss, Action Center bugs, font issues and more.
November patch
Microsoft is expected to address the ZIP archive bug in the public version of Windows 10 October 2018 Update with November patch. The November patch for Windows 10 version 1809 is also supposed to address all other bugs experienced by the customers.
Microsoft recently confirmed that the fix for the ZIP files bug is on the way and it should be released in early November so it's likely that fix will be bundled with November 2018 Patch Tuesday rollout which is projected to kick off on the 13th.