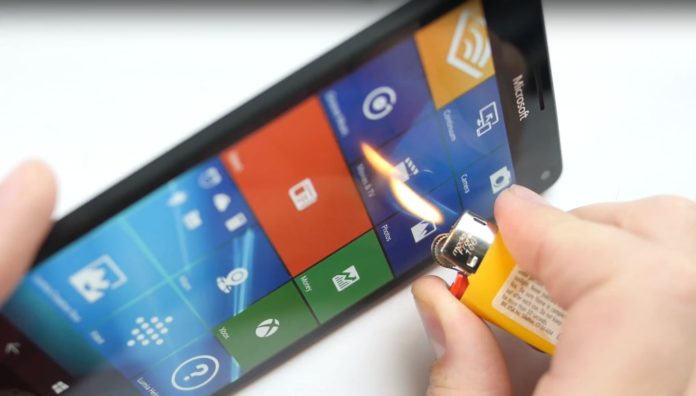 The Windows Phone aficionados might remember Windows Phone Internals Tool by XDA developer that allowed users with Lumia handset to flash custom ROMs and unlock the bootloader.
For those unfamiliar with Windows Phone Internals name, it's an unofficial tool that allows users to unlock the bootloader of Windows Phone 8 and Windows 10 Mobile-based Lumias and install custom ROMs or flash OSes like Windows RT.
Today, the developer Heathcliff74 has launched Windows Phone Internals 2.5 with some much-needed improvements. It doesn't come with any exciting changes but the update has improved the overall experience.
This update has finally added support for new commandline functions that would allow you to back up and restore the partition-table of the phone. It's a complicated feature and you're recommended to use it with caution.
The archive of a Custom ROM is now allowed to contain a file named "Partitions.xml".
The tool has been updated to support Microsoft's latest update to Windows 10 Mobile. You can now use it on a device with Windows 10 Mobile Build 15254.490 and Build 15254.527 for both SecureBoot unlock and Root Access.
The developer has addressed an issue where the tool was not able to find a Flashing Profile on some systems.
Windows Phone Internals Tool would no crash on Windows 7.
Windows Phone Internals tool crashing issue has been addressed.
A bug that caused the phone to get stuck in Flash-mode after a stock FFU was flashed has been addressed.
Flashing custom builds of Windows 10 such as ones that include the desktop, Win32 apps support, or even flashing Windows RT, is possible on your ageing Windows Phone.
You can learn more about the Windows RT on Lumia project here and Windows 10 ARM on Lumia project here. It can be used to install Android ROMs on Windows 10 Mobile handsets and porting Project Astoria back to current builds of Windows 10 Mobile.
If you're interested, you can download the tool from here.