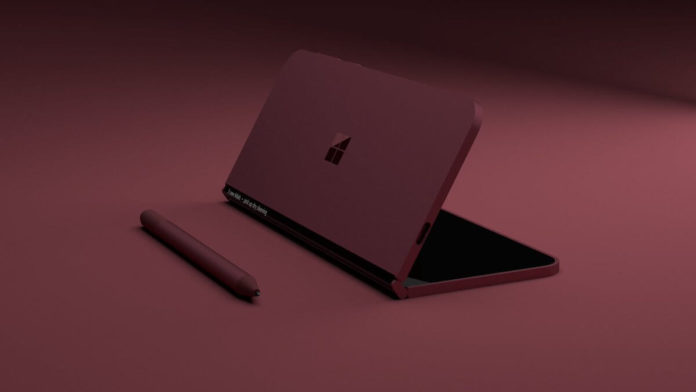 If you had decided that the rumoured Microsoft's foldable device codenamed Andromeda would be your next device, we have bad news. The long rumoured Andromeda has reportedly been put on hold for this year and it'll be unveiled next year. The Andromeda OS bits which were supposed to be included in Windows 10 Redstone 5 is not yet ready to be integrated into the final version of the operating system. As a result, the project has reportedly been delayed.
Microsoft is however not giving up on this project which means that the development of Andromeda OS will continue and the final bits will be integrated into Windows 10 next year.
Microsoft enthusiast Walking Cat recently discovered yet another evidence of Andromeda OS and the dual-screen hinge device in preview builds of Windows 10.
The Windows.Internal.Devices.Sensors.dll is responsible for reading Chassis Flip sensor and Hinge Fold sensor to calculate the Posture/Position of the rumoured Andromeda phone. In addition to this evidence, there's also a mention of "Joint Target Panel" on the "HingedDualPanelDevice", Walking Cat explains.
https://twitter.com/h0x0d/status/1012715696545918976
Recently, Walking Cat also discovered APIs for a dual-screen device in latest Windows 10 preview build, suggesting that there may be five such positions that would be supported by Andromeda.
It appears that Microsoft is looking for different ways to understand the posture or position of the dual-screen and offer different capabilities based on screen orientation. This will help the Redmond-based tech giant to move a step closer to inventing a new product category.