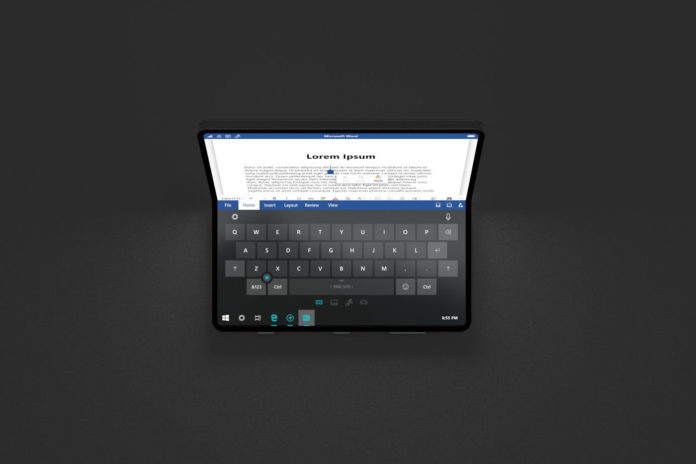 Andromeda is by far Microsoft's most anticipated project. Microsoft is silently working on it for almost 2 years now. Although Microsoft is building this device behind closed doors, details do emerge somehow.
Yesterday, Microsoft released Windows 10 Build 17704 to Windows Insiders in the Fast Ring. With all the new features and enhancements, this build also carries a gargantuan set of new APIs. In fact, this build has by far the longest API changelog in any Windows 10 build since Windows 10 1709.
In layman terms, an API is a set of instruction that enables developers to craft their applications to make use of its functions.
Speaking of the new APIs itself, this build has revealed lots of APIs related to "hinge-states":
Windows 10 17704 🤔😱📱 pic.twitter.com/xbnaLDFFRu

— Martin Suchan (@martinsuchan) June 28, 2018
So far we've learned that Andromeda is a dual screen foldable hinged device. The changelog has tons of API terms that align perfectly with such a device type. To bring things in perspective, the changelog gives us an idea of "HingeState" which includes Closed, Concave, Flat, Convex, Full. We also see several event handlers such as "TwoPanelHingedDevicePosturePreviewReadingChangedEventArgs" which has something to do with the two displays.
In the previous Redstone 5 builds, a new UWP control called "TwoPaneView" was also introduced.
So there you have it! After all the rumors and leaks so far, Andromeda components are finally making it into Windows 10 Insider builds. But there's more. Andromeda is just one of the many CShell composers that include Polaris, Aruba, and Oasis as well. In the comings months, we may also see several other traces that would give us an idea about other CShell composers as well.
Why are we seeing this so early on?
We've earlier reported that Microsoft would be announcing Andromeda this year and Windows 10 Redstone 5 which is due this fall as well. So Microsoft is indeed testing the new APIs and controls that are designed to power such a dual-screen hinged device. So it's all happening after all and it's here to stay.