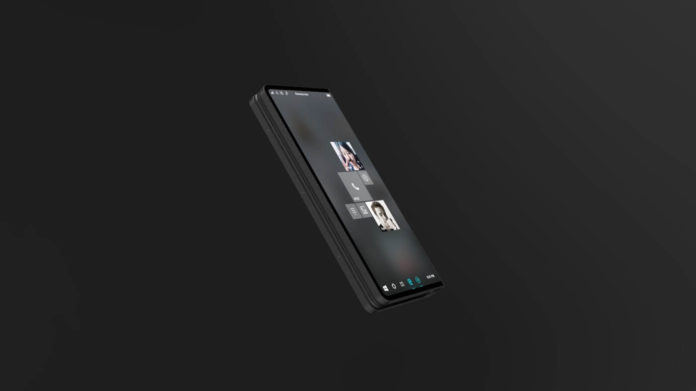 Microsoft is reportedly working on a new mobile-type device codenamed Andromeda, also referred to as Surface Phone. The mythical Andromeda is said to feature foldable body, run on ARM processor, and full Windows 10 operating system (Windows Core OS).
Yet another report claims that the device will support phone capabilities. The report suggests that the current prototypes feature telephony capabilities, just like the Windows Phone. While it's not going to look or work like a traditional smartphone, it's quite obvious that we'll be able to make calls and send texts.
Microsoft's long rumoured device could convert from laptop to tablet or phone by simply adjusting the position and angle of the displays. At the same time, it will offer phone capabilities similar to those of the Windows Phones.
The dual-screen devices are the next big thing in the smartphone market. It would essentially allow a device with two screens and a revolutionary hinge to have different purposes depending on the position and angle of the displays.
Not just Microsoft but the other smartphone makers are also interested in foldable phones, and Intel the chipmaker also believe that we'll see foldable devices later this year. The company itself has showcased concept called Intel Tiger Rapids envisioning how the whole thing could work.
The dual-screen device doesn't necessarily mean a laptop. For example, Samsung's rumoured foldable phone will reportedly feature a 7-inch display when unfolded, and 4-inch display when folded.
From traditional laptops to smartphones, there will be a huge variety of dual-screen devices. ASUS' Precog is said to be a traditional laptop with two screens and hinge. On the other hand, Samsung's foldable phone will be a tablet that can be folded and used as a smartphone.
As there's a good chance that the Andromeda will be able to make calls and send text messages, Microsoft will compete with Samsung and other smartphone makers in dual-screen devices market.
The foldable mobile device is still in development, and while several report indicates that it could be unveiled later this year, the launch apparently depends on how the current prototype performs in labs at Microsoft.