Intel's got some great ideas. The project codenamed Tiger Rapids is said to be the future of mobile computing. Intel Tiger Rapids is a dual-screen prototype that runs full Windows 10 operating system, has a 7.9-inch LCD on one side and E Ink panel on the other. Intel's Tiger Rapids, the conceptual prototype, was shown off for the first time at Computex 2018.
People familiar with the matter believe that this is could be the evolution of 2-in-1s. It might end up replacing the tablets and laptops in a year or two. The smartphone isn't quite versatile or comfortable enough for productivity, and a dual-screen device is going to fix this problem.
Intel has actually engineered the dual-screen Windows 10, and the company has developed a software to power the E Ink panel. The LCD panel boots Microsoft's desktop operating system. Intel Tiger Rapids isn't really attractive, but it's a prototype device from a chipmaker after all.
One screen of the prototype boots Windows 10, so you can run apps such as Word or Excel, the second screen lets you take notes and it would appear on the first screen so that the user can make use of it. For example, if you draw something on the E Link panel, it'll display on the first screen and it can also turn the handwritten words into texts.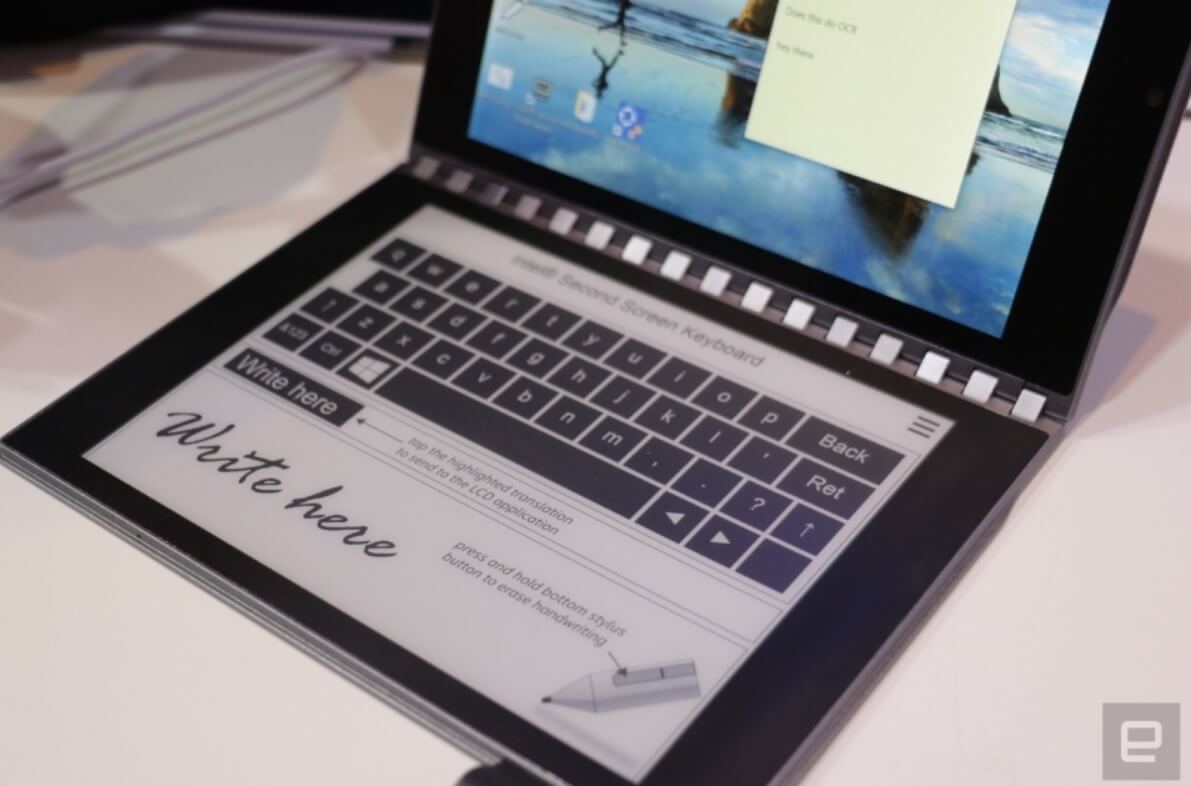 Intel Tiger Rapids is thin and light, and it sounds like an alternative to Microsoft's rumoured Andromeda (often referred to as Surface Phone).
One day the hardware partners would embrace the concept, turn this into a retail product with further optimizations.
Intel claims you can get up to 6 hours of battery life out of this in prototype form, and it's likely that the company will present an upgraded version of the Tiger Rapids at IFA 2018 in Berlin.
It's a note-taking machine, and surprisingly, it works very well. The exterior of the device is impressive, but the software fails to impress. Such a device would make more sense with Microsoft's rumoured Windows Core OS.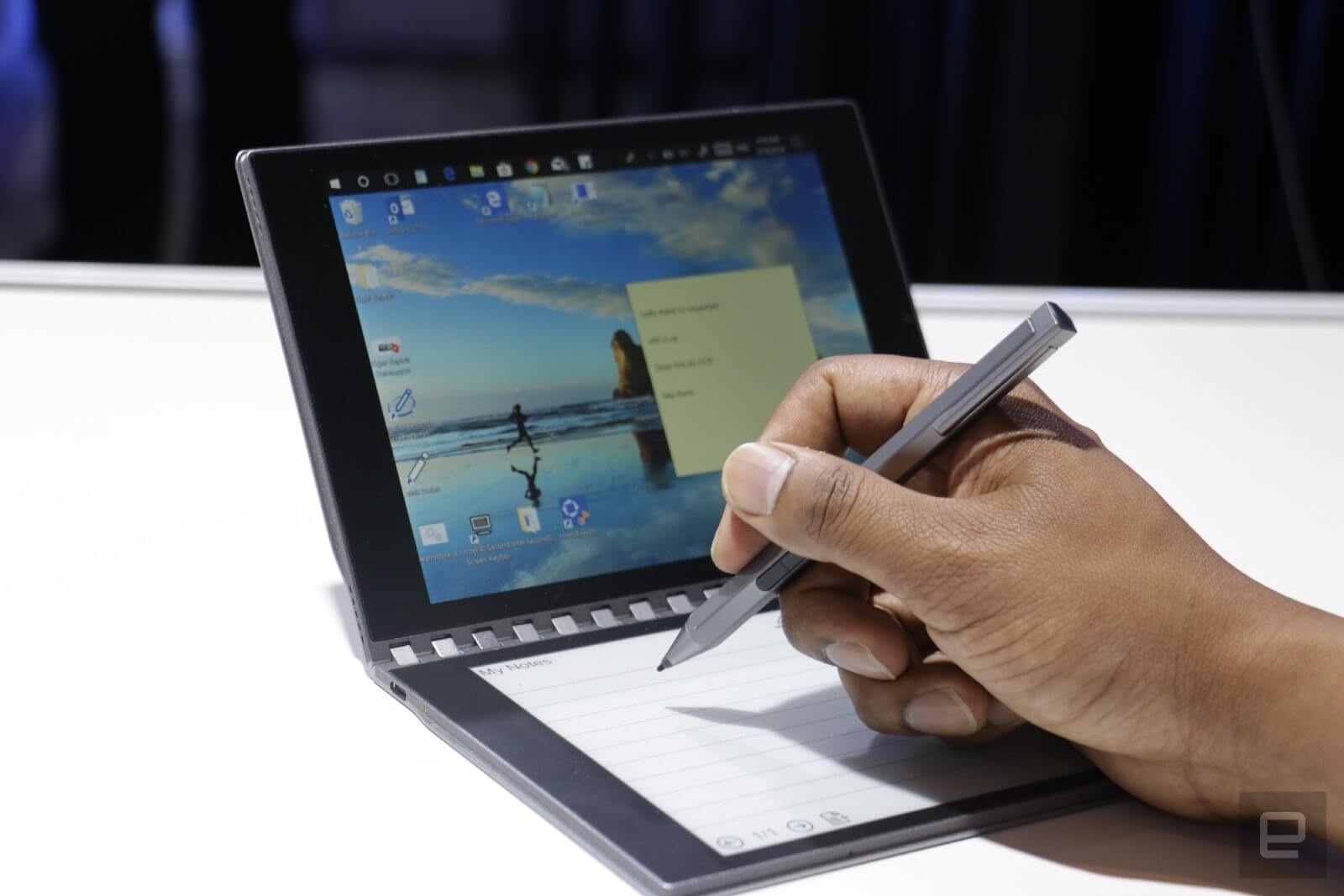 Interestingly, Intel for some reasons put a matte finish on the LCD, and it still recognizes the stylus. The paper texture of the display makes the writing experience feel more realistic.
The E Ink screen also features a keyboard layout, but there's a noticeable delay while typing.
The device looks more like a book with a realistic feel. It can fit nicely in hands, and this prototype uses an early version of the Kaby Lake Y chipset.
We'll see more dual-screen Windows 10 PCs later, and Microsoft is also readying a new operating system for these devices.