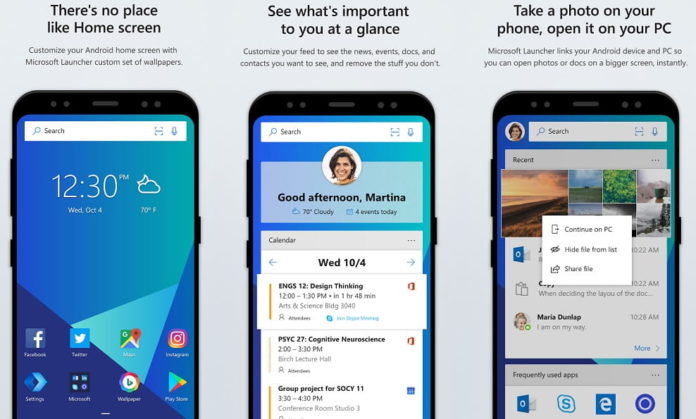 Microsoft today pushed out a new update for its Microsoft Launcher Beta app for Android devices. The latest Beta update is available to download in the Google Play Store with version 4.75.
The latest update comes with some most wanted bug fixes and performance improvements to the Launcher app on Android. The Beta update fixes issues which resulted in the badge count not been shown correctly.
The update comes with support applying icon pack over single custom-set icons. The Wall paper settings have also received some improvements to the launcher app for Android devices. Microsoft has made improvements to the wallpaper settings along with bringing improvements to the performance and memory of the application.
The update also fixes issues with crashes and app not responding errors which were reported after the previous update. You will also be able to control app notifications for specific apps based on the app badges.
The developers have also made some minor UI tweaks to improve the application for Android devices. Microsoft has also fixed some minor bug especially the one which affected the Feedback and Help page which did not allow the users to report proper feedback. This issue is now fixed and users will now be able to report their feedback via the Feedback page.
There are also some under the hood bugs which have also been fixed to improve the performance of the application for beta testing. As reported this update is only available for Microsoft Launcher Beta testers on Android and after successful testing this update is expected to be rolled out to public users in coming days.
The latest update to the Microsoft Launcher App is currently live and Android users can download the same by clicking the below Play Store link.