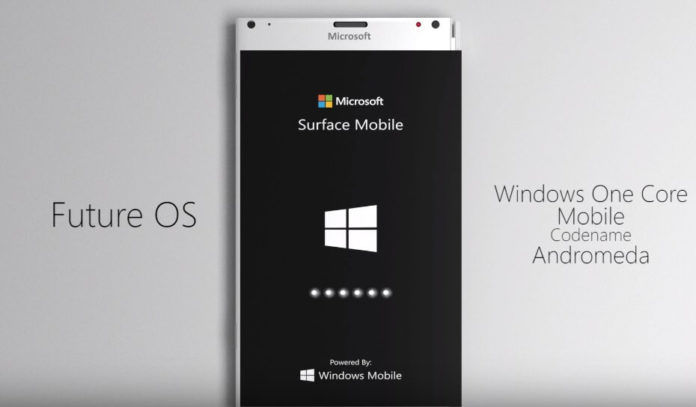 The alleged Andromeda – often referred to as Surface Phone – has lead to several rumours over the years, confirming Microsoft's new plans for Windows on Mobile concept, but no official information from Microsoft has ever emerged. In the last couple of months, Andromeda like foldable mobile type device with minor tweaks has been patented by the software giant, and today a new patent has been published to show another design of foldable Windows 10 device.
According to reports, Andromeda will be a foldable tablet-phone, and it might actually be released this year. The device popularly referred to as Surface Phone will run Windows Core OS with CShell, an adaptive shell that will be a component which would allow Windows 10 to adapt to any form factor.
Microsoft recently applied for a new patent for its foldable Windows 10 phone. Published on 22nd February, this new patent shows magnetic locking design. The patent titled "Magnetic Block Locking for an Electronic device" shows a foldable device with a magnet inside the first and second surface of the foldable tablet, basically allowing rotation of the device, as the first and second magnets magnetically engage each other.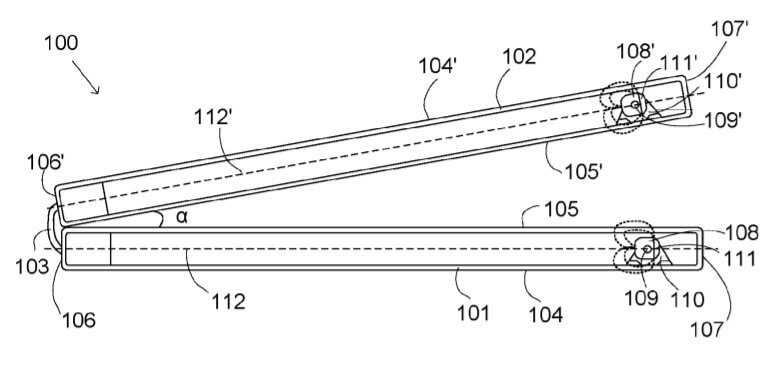 While the previous patents were focused on a hinge mechanism, this one has a different and better approach for a slim body. With this design, Microsoft aims to restrict the pivoting movement of two or more screen of a foldable device, such that the body won't get stuck in certain positions, for instance, closed positions.
"The electronic device or electronic device assembly may comprise a first portion and a second portion, a first magnet disposed inside the first portion and rotatable about a pivot axis with respect to the first portion, and a second magnet disposed inside the second portion and rotatable about a pivot axis with respect to the second portion," the company explains.
The foldable body of the device is the key feature, when unfolded flat it can be your tablet, while once folded, it will become pocketable mobile. If the reports are believed to be true, the device will launch with a special notebook app, linked with OneNote.
The hardware design of the Andromeda is more or less ready, the software giant is still working on Windows Core OS with CShell for the foldable mobile device. Microsoft's foldable Surface device will be launched later this year, and it will come with Windows 10 ARM, and not Windows 10 Mobile operating system.