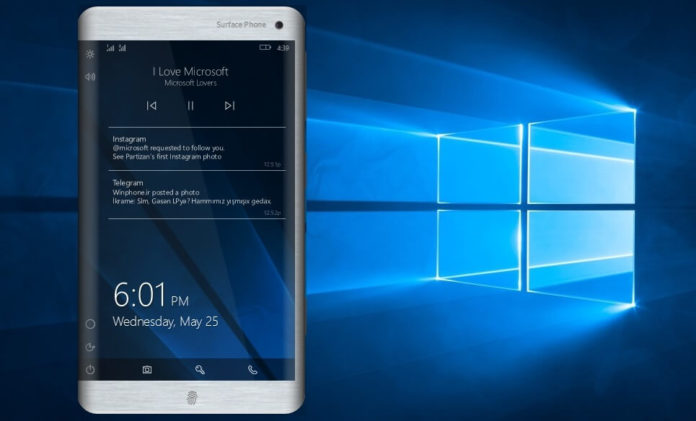 Microsoft's long rumoured foldable Windows 10 Andromeda (Surface Phone) is reportedly launching this year, with the rumours claiming that the company has created several prototypes for testing, but the software is still unfinished and buggy. Microsoft's foldable mobile device codenamed 'Andromeda' will be powered by Windows Core OS, a modular version of Windows 10 supposed to power multiple form factors.
If the report from reliable sources is believed to be true, the latest SDK of Windows 10 confirms the existence of "Andromeda" Shell that would sit on top of Windows Core OS as a mobile composer. In Windows 10 Build 17095 SDK, Microsoft has defined 'Product_Andromeda,' confirming that such a project is still happening.
Devices powered by Windows Core OS will share the same kernel, thus delivering a modular experience. Windows Core OS has many composers that would work with flexible shell, and one of them is a mobile shell (Andromeda). The mobile shell will be launched with the foldable mobile device, it's worth noting that both hardware and software project refers to as Andromeda.
The foldable Andromeda device often referred to as Surface Phone, will be powered by Snapdragon 845 processor, and run Windows Core OS, a new version of Windows 10 still in early stage of development. Windows Core OS will be focused on battery life in multiple form factors devices such as Andromeda which has foldable screens, just like we've seen in many patents lately.

The rumours about Microsoft products shouldn't be taken for granted as the company keep changing its plans. A number of reports have revealed that Microsoft could take the wraps off the Surface Phone later this year.
A report also claimed that the foldable mobile device from Microsoft will support Windows Polaris composable shell that might allow users to run Win32 applications, and it would certainly come with foldable displays connected with a hinge, designed to produce one seamless image. Initially, Andromeda (Surface Phone) won't support Windows Polaris and virtualization (emulation) feature, however, the support for the same will be added next year.
With the foldable mobile device, Microsoft is aiming for the enterprise and business since the device would offer multiple form factors, but the consumers will buy it as well. Microsoft is delaying the ultimate mobile device since the software is in its early days and it will show its limits, eventually leading to criticism that the software giant cannot afford.
While the hardware design of the foldable Andromeda is almost ready, Microsoft still needs to improve the software side of the project. As we noted above, it's likely that the launch of this device would take place in the second half of this year.