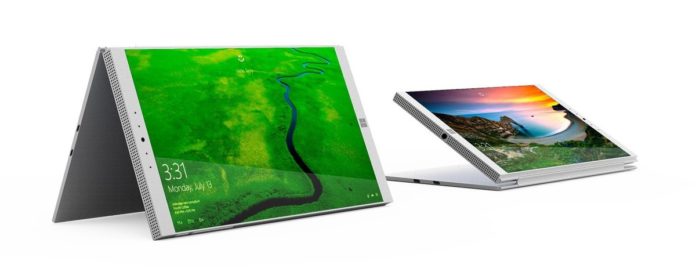 More new patents suggest that the foldable Windows 10 device from Microsoft will be launched sooner than expected and it would be innovative. There have been many patents detailing the design of foldable Microsoft's mobile device, some of the patents even lead to the imagination and concepts. Today, we have discovered four new patents detailing the key parts of the long-rumoured Andromeda or the Surface Phone.
We're getting a closer look at the foldable phone's key part 'hinge' in the four new patents titled "Hinge with free-stop function," "Hinge mechanism", "Hinge device with living hinge," and "Hinge device with snap open lock." With the hinge, Microsoft plans to join two screens seamlessly to produce one signal image, something ZTE failed to do with the Axon M. The new patents describe the use of different types of the hinge to achieve the best possible experience.
With the hinge, the device could be turned into a phone, tablet and even laptop. The free stop hinge patent was published on 1st February, it shows us a foldable mobile device with a hinge that will enable a rotation of 360 degrees.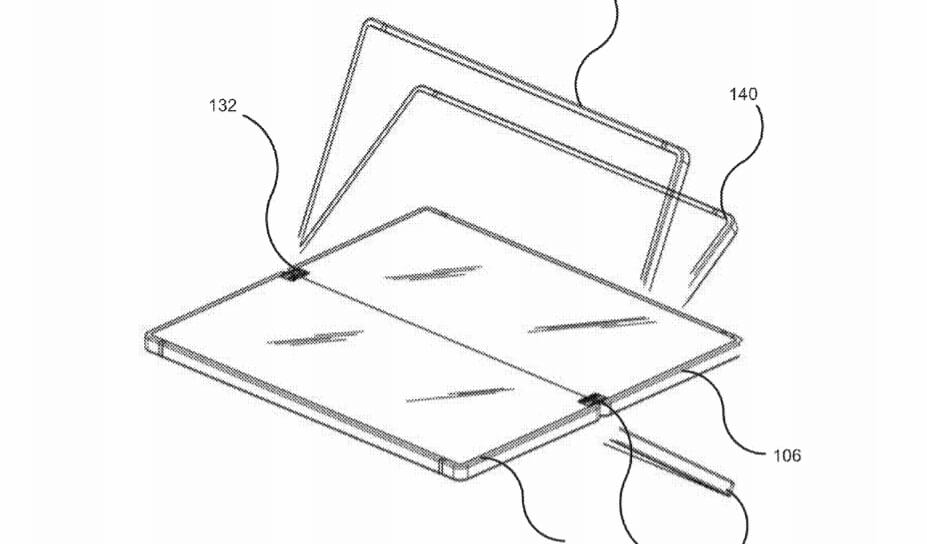 "Technologies are described for a hinge mechanism coupled to at least a dual-display device wherein the displays can rotate with respect to each other through 360 degrees. The hinge mechanism has at least one flexible connection member that follows a generally S-shaped path when the displays are in a tablet position," Microsoft explains.
While the third patent focuses on 'snap open' lock where the device would be lock to a certain position when ireacheses 180 degrees of rotation relative to one another. "The locking force in the open position is sufficient that holding or using the multi-part device does not cause an accidental closing action. An unlocking force is required to unlock the device from the open position," the company explains. The fourth patent is also about a free stop hinge.
Only a handful number patents turn into real products. In last two years, Microsoft has filed a number patents for the foldable phone, more than Samsung, Google or Apple. Microsoft is reportedly serious about the foldable phone and new operating system internally referred to as 'Windows Core OS'. A report also claims that Microsoft may be planning to add support for Win32 applications in the foldable phone, but it won't happen until 2019, while the phone is arriving later this year with Andromeda CShell.