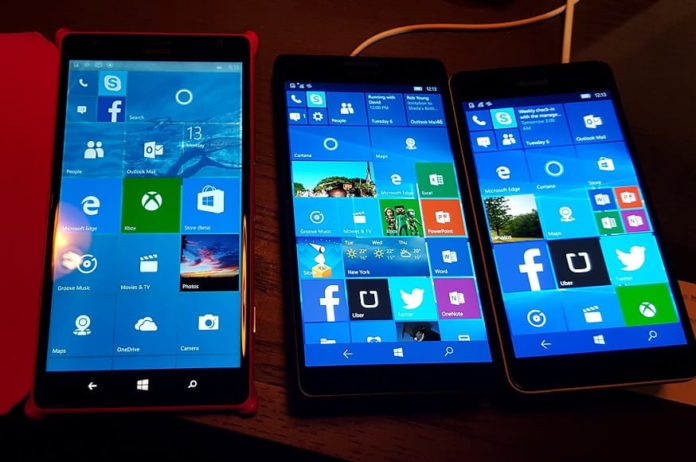 Just a couple of days ago we've reported that a windows enthusiasts developer managed to run Windows RT on Windows Phone. In addition, the developer also mentioned that he also managed to run Windows Store apps on a Lumia 640 XL device along with basic feature including Wi-Fi.
Meanwhile, another developer has managed to run Windows Preinstallation Environment also known as WinPE on Lumia 950. Developer hacked his Lumia Windows Phone to run Windows 10.0.16299.15 ARM. In case if you missed it, at WinHEC 2016 Microsoft partnered with Qualcomm to bring full Windows 10 on a mobile chip. And a while ago Microsoft officially announced the first "Always Connected PCs" as a part of this partnership.
Windows 10 on ARM enables better experience, long day battery life and LTE connectivity. So basically, Windows 10 on ARM is the combination of both Windows 10 PC and Mobile.
Win10 ARM on #lumia 950. #wpinternals #Windows10 #ARM pic.twitter.com/51dHpOsl8X

— Blaze (@Blaze_CW) January 18, 2018
With the help of the WPInternals developer bypassed various restrictions and this allowed him to run Windows 10.0.16299.15 build as you can see it in the image above. Basically, WPInternals allows users to unlock the bootloader of various Lumia models. After unlocking the bootloader, you can enable Root Access on the phone and install custom ROMs.
Well, as we all know Windows Phone is struggling at less than 1% Market Share in most Market. However, some die-hard fans are using Windows Phone as their primary device (including me).
A while ago, the software giant announced that no new features for Windows 10 Mobile devices would be released and even the security patches will be shipped until mid-2019, this means that the Windows Phones are in maintenance mode with no official changes planned, but you can expect a lot of third-party interesting projects. It goes without saying that such projects make no sense, but it could help devices stick around for a little longer.