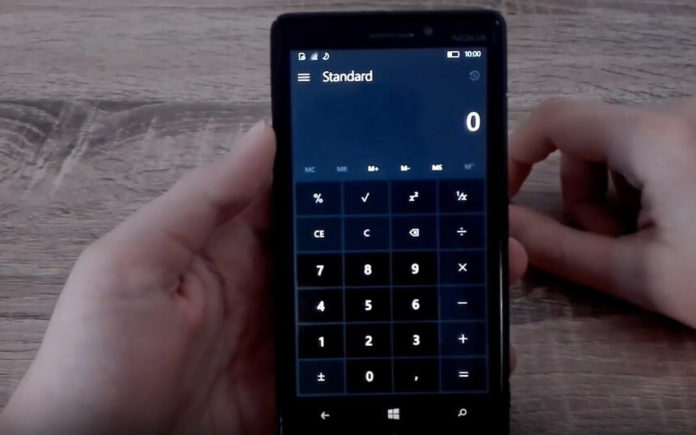 Earlier this year, at Build developer conference, Microsoft announced the much talked Fluent Design System, previously known as Project NEON. At the same developer conference, Microsoft also explained that the universal apps and the other elements of the Windows 10 operating system will embrace Fluent Design with the future updates.
Windows 10 Fall Creators Update also added Fluent Design effects into all first-party applications. Since universal apps are supposed to run all devices, include phones, Fluent Design is also available for Windows Phones in some application – Groove Music, for example.
Developer Isaias Leos discovered a clever hack that allows users to enable Fluent Design in Windows 10 Mobile's Calculator app. All you need to do is sideload the new Calculator app on your phone. It's worth noting that the Calculator app has been slightly modified to run on Windows Phones, and the performance feels a little sluggish even on high-end phones.
Enable Fluent Design in Windows 10 Mobile's Calculator app
Enable Developer Mode by navigating to Settings -> Update and Security> For Developers. You can also learn the steps to sideload apps.
Download the Dependencies (ARM) from here. Install all of them.
Sideload Interop Tools.
Download the Calculator app from here and extract it to the documents folder.
In Interop Tools, navigate to General -> Applications and enable Deployment Mode.
In Applications page, find Calculator app and delete the entries.
Navigate to Register -> Browse -> Devices -> Documents -> Calculator and select the AppxManifest.
Register package and you'll have the new Calculator app with Fluent Design.
Some Fluent Design effect available on Windows 10 PCs is not available on phones, such as the blurred background, as apps are running in full screen on Windows Phone, unlike the PCs. As Windows 10 Mobile is currently in maintenance mode, Microsoft won't release the new Calculator app for Windows Phones.