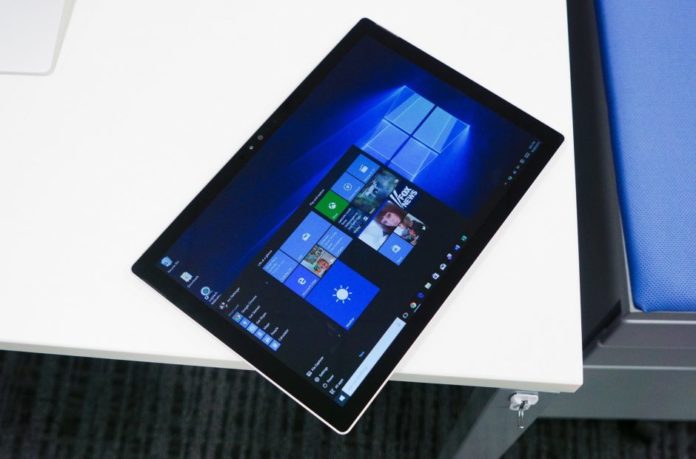 Salesforce and Microsoft have long been rivals in the CRM market, and they have never been close. While Microsoft enjoys a good relationship with rivals like Apple and Google, the situation isn't same between Microsoft and Salesforce. Ever since Microsoft beat Salesforce to buy LinkedIn, the relationship has got even worse, as the CEO Benioff is still not over it.
On Tuesday, Salesforce CEO Benioff made fun of Microsoft Surface. At his company's annual Dreamforce users conference, the CEO was questioned about Microsoft which was enough to trigger him as Benioff later slammed the Redmond giant, by making fun of Surface devices. "I like having competitors," Benioff said. "But what I just get blown away with is how they just can't keep, you know, that management team in place."
It is highly unlikely that both companies will ever work together, apparently because Salesforce really wanted to buy LinkedIn but couldn't beat Microsoft. Benioff made fun of Microsoft Surface devices by noting that the devices does not enjoy sustainable market share, he further noted that only three people had Surface devices at the conference.
"No, there's always one person in the room who's using a Surface laptop, so I get that. And it's you. Who else is using a Surface laptop? Raise your hand. OK, we have three people. And how many are using Macs? Raise your hand. How many iPads? OK. How many PCs? And then we've got the three Surface," he said.
Benioff then discusses about Microsoft's CRM business where the company had only 1% market share, he says. While he also explains that Microsoft's CRM business isn't successful because the company is still not over the Windows fever, pointing towards the falling market share of PC. He gives example of Build conference where Microsoft only demonstrates developer features for Windows, while the company hardly discussed about CRM business or developers. "I haven't seen that in any other part of their business, other than the Windows API," he added.