As expected, Microsoft has finally started rolling out the Windows 10 Mobile Fall Creators Update to the general public (non-Insiders). Microsoft's senior employee Brandon LeBlanc earlier today confirmed the rollout of the Fall Creators Update began on October 17 in Finland and now the update is being finally rolled out to everyone but in phases.
Just like the Windows 10 Fall Creators Update for PC, the Windows 10 Mobile Fall Creators Update is also rolling out in phases, meaning that it might actually take a while for the update to show up on your Windows Phones. Microsoft prefers the phased rollout as the company gets time to release the hotfix for the reported bugs.
The Fall Creators Update for Windows 10 Mobile comes with no major changes or improvement as Microsoft has officially declared that it will no longer support the company's mobile platform due to lack of users and developers. Nonetheless, if you are using a Windows Phone, you can learn more about the new changes coming with the Fall Creators Update here.
With the Fall Creators Update, Microsoft is adding new emojis to the operating system, the company is also improving the existing emojis and it is based on the latest Unicode updates. The new emojis include snacks, actions, dinosaurs, and even fantasy characters like genies, fairies and zombies. Another feature is support for Chinese Lunar Calendar, you can access the feature from Calendar ->  Settings >Calendar settings -> Enable "Alternative Calendars" and select Chinese and Lunar in the dropdowns.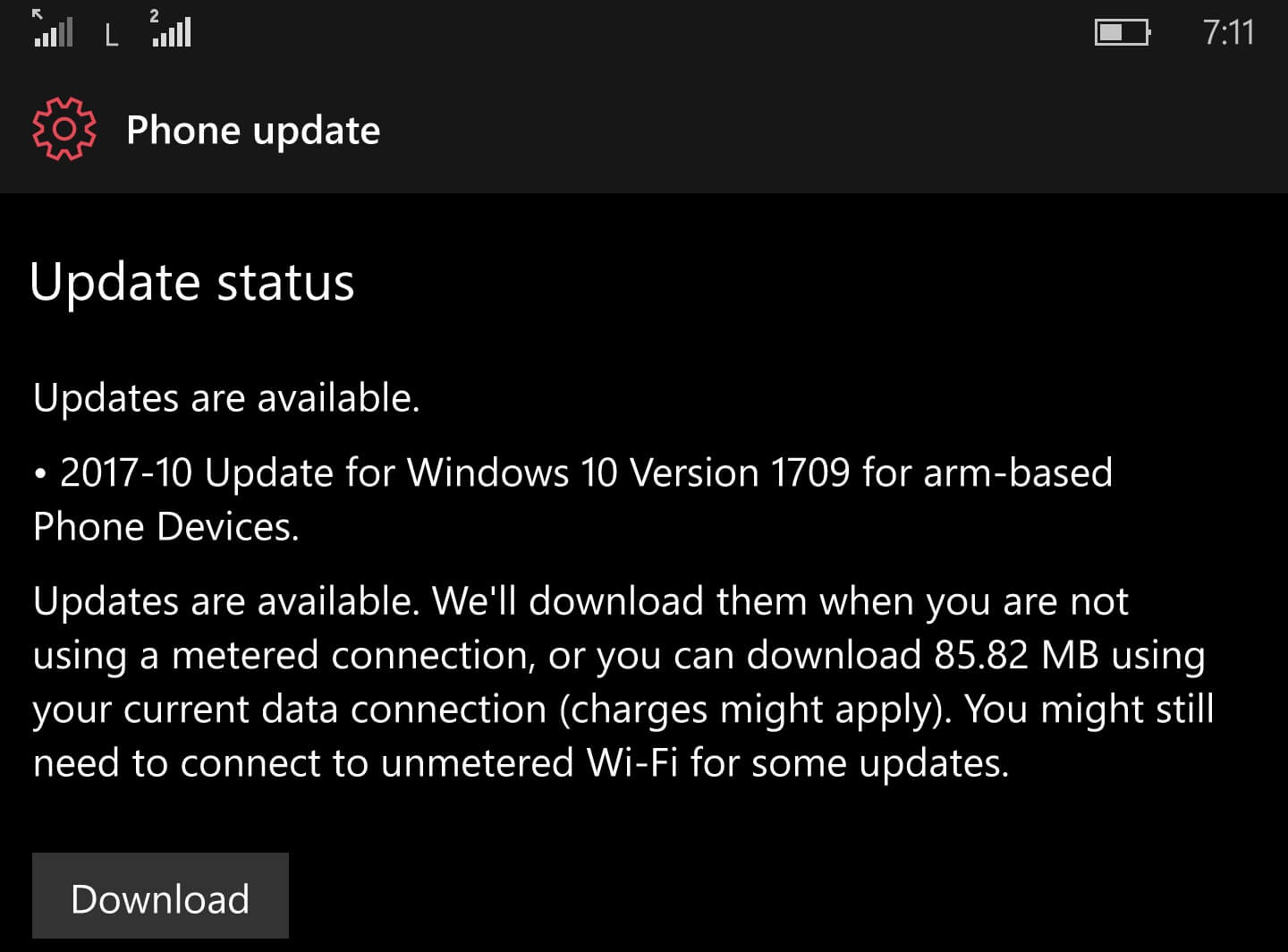 As Windows 10 Mobile is still alive for many businesses, the company is adding a bunch of enterprise-focused features and improvements like better VPN, AppLocker support and a new feature two-factor authentication.