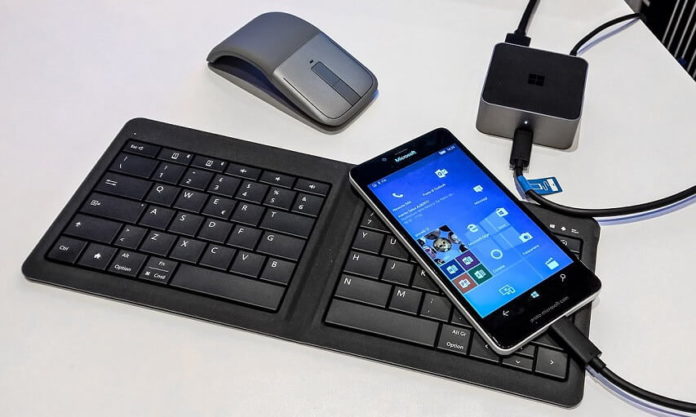 Huawei has today announced the new Mate 10 and Mate 10 Pro with Android operating system. The most interesting feature on the Huawei Mate 10 is the desktop mode which has been copied from Windows 10 Mobile. Ever since Microsoft announced Continuum support for Windows 10 Mobile, the other tech giants such as Samsung's DeX, the company's Continuum clone.
Microsoft unveiled Windows 10 Mobile's Continuum feature a while ago, the feature allowed users to connect the device to an external display over the miracast or dock. Once connected, the monitor offers a PC-like desktop interface with support for mouse and keyboard.
Huawei has also copied the Continuum feature with the Mate 10. Called desktop mode, the best part is that it works without the dock, unlike Samsung's DeX. The desktop experience is dubbed as EMUI Desktop and off course it is not as good as Windows 10 Mobile Continuum mode but still, it does a pretty good job.
Windows 10 Mobile's Continuum is still far better than Huawei desktop mode. Samsung is also improving the DeX for Galaxy S8 and Note8, the company has partnered with Amazon and Microsoft to run a virtual Windows 10 desktop on the monitor with Win32 applications when connected to Galaxy S8 or Note8.
Given the fact, Microsoft has given up on Windows 10 Mobile, all other OEMs are taking advantage of the situation to promote their phone's desktop mode feature. Microsoft is, however, testing major improvements for Continuum but it wouldn't be released to existing phones.