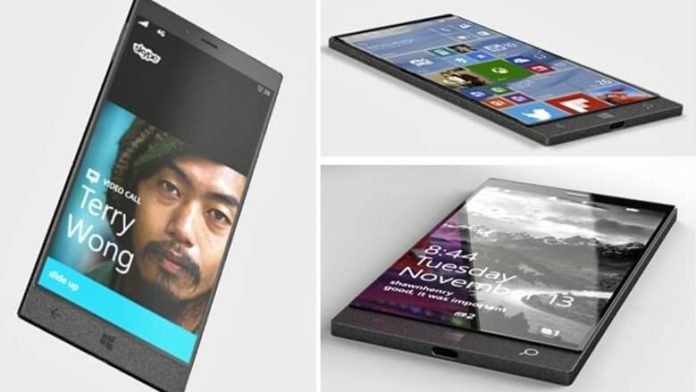 Microsoft's Andromeda OS is the future of Windows 10 operating system. Behind the scenes at Microsoft, something related to Windows 10 on Mobile is being worked on. Microsoft with the feature2 update will be discounting 'Windows 10 Mobile' and Andromeda OS will replace the Microsoft's mobile platform in 2018 or later. The core codes of Windows 10 Mobile is to be discounted (including the SDKs) and the OS will no longer be updated, the old Windows Phones will be left at Redstone 2 update level i.e feature2.
It has been revealed that Microsoft no longer needs a mobile-specific version of the operating system i.e Windows 10 Mobile. With Andromeda OS, Microsoft wants to unify the experience across all Windows 10 devices. Microsoft wants to build a truly universal platform and Andromeda is the only way to make it happen.
Andromeda OS will be light and it will be able to scale according to its need. Andromeda OS can run on Mobile, wearables and any device. Microsoft is not required to build a smartwatch, smartphone, tablet or desktop focused version of Windows 10 anymore, Andromeda will take care of everything. Desktop features may still not work on mobile but to block them, Microsoft wouldn't build a specific OS (like Windows 10 Mobile) with limited functions.
Andromeda OS wouldn't replace the traditional desktop, Microsoft isn't going to repeat the same mistake. With Andromeda, Microsoft is looking forward towards the future of mobile computing and Windows.
Surface Phone and Andromeda OS
Surface Phone might be the first device to power Andromeda. According to reports, Andromeda is a mobile-focused platform, Microsoft will also focus on the other devices but at the moment, Andromeda is to improve Windows 10 experience on mobile devices.
Surface Phone will run Windows 10 (codenamed Andromeda OS) and not Windows 10 Mobile. Microsoft may not advertise the Surface Phone as a new Windows 10 Mobile device, the company is simply going to call it Windows 10. Microsoft hasn't really built the Universal Windows Platform with Windows 10, the Andromeda OS is the path to One Windows Vision.
Andromeda OS, Universal Windows Platform Apps are the components of the OneCore, a modular Windows. This doesn't mean that Surface Phone or any mobile-form factor device will be able to run the traditional Win32 apps as they are for the PCs and to block the emulation, Microsoft isn't going to build a mobile-specific platform, Andromeda OS will take care of it.
Microsoft is still internally testing the Andromeda OS and it is in the early stage of development. This is all from the rumour mill, so take it with the usual pinch of salt. We'll soon learn more about the Andromeda OS from Microsoft.