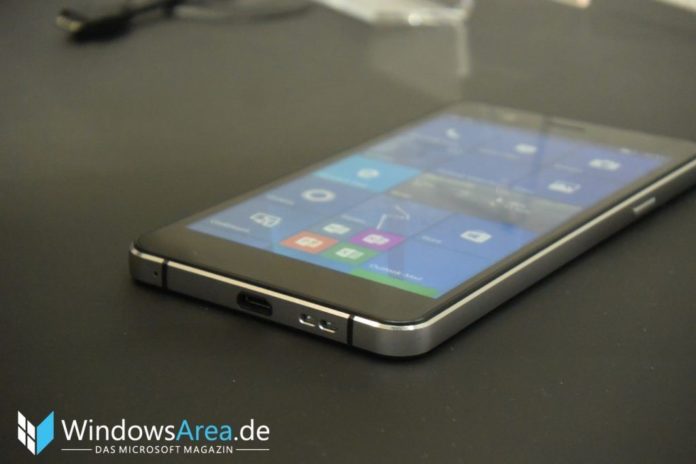 At IFA 2017 in Berlin, TrekStor showcased its new good-looking Windows Phone. The TrekStor WinPhone 5.0 supports Continuum and runs the latest Windows 10 operating system. However, despite it is a good phone, TrekStor revealed that they have no plan to bring its new Windows Phone to the market.
Surprisingly, TrekStor has listed its new Windows 10 Mobile device at Microsoft Store in Germany. Along with Lumia 950s, HP Elite x3, Microsoft is also listing the TrekStor WinPhone 5.0 while the link takes us to an Amazon listing of an old Windows Phone 8.1 device from Trekstor.
Microsoft is using the new WinPhone 5.0's photo on the listing, although they have listed the phone as WinPhone LTE. It couldn't be a mistake and it seems TrekStor is finally planning to launch the Windows 10 phone with Microsoft's help.
Running Windows 10, Trekstor WinPhone 5.0 comes with a five-inch HD screen and a Qualcomm Snapdragon 617 processor. It also features 3GB of RAM and 16GB of storage. The phone has glass on the back and aluminium sides, it is said to be priced under $300.