Microsoft recently released a new preview build for PCs and it had an interesting feature called 'linking'. However, the linking feature is available for Android and iPhone while Windows Phone has been sidelined again. It lets you connect Android, iPhone to Windows 10 PC and resume the web browsing session on PC from where you left off on mobile.
Microsoft had planned to launch the feature for Windows Phone as well but it was later scrapped. Windows 10 Mobile has the APIs that makes the connection possible, all we need is a app to use the feature. Great news is that a new app 'Roamit' has been recently launched for Windows 10. It lets you connect Windows 10 Mobile to PC, Android and vice-versa.
Roamit works over cloud and it is available for Windows 10 PC, Mobile, Android and as extension for Chrome, Firefox. However, Roamit lacks the web browser integration but overall it has more features than Microsoft's default linking app. Let's find out how this app works between Windows 10 Mobile and PC-Android.
Roamit brings Windows 10 Mobile and PC closer
Ever wanted to share files between PC and Mobile with one click? It is now possible with Roamit. All you need to do is connect both devices using one Microsoft account and you will be able to share files, images between the devices.
Another great feature is universal clipboard. Suppose you copied a text on your mobile, you can send the copied text to PC's clipboard using the Roamit app. Here's how the feature works between Windows 10 Mobile and PC.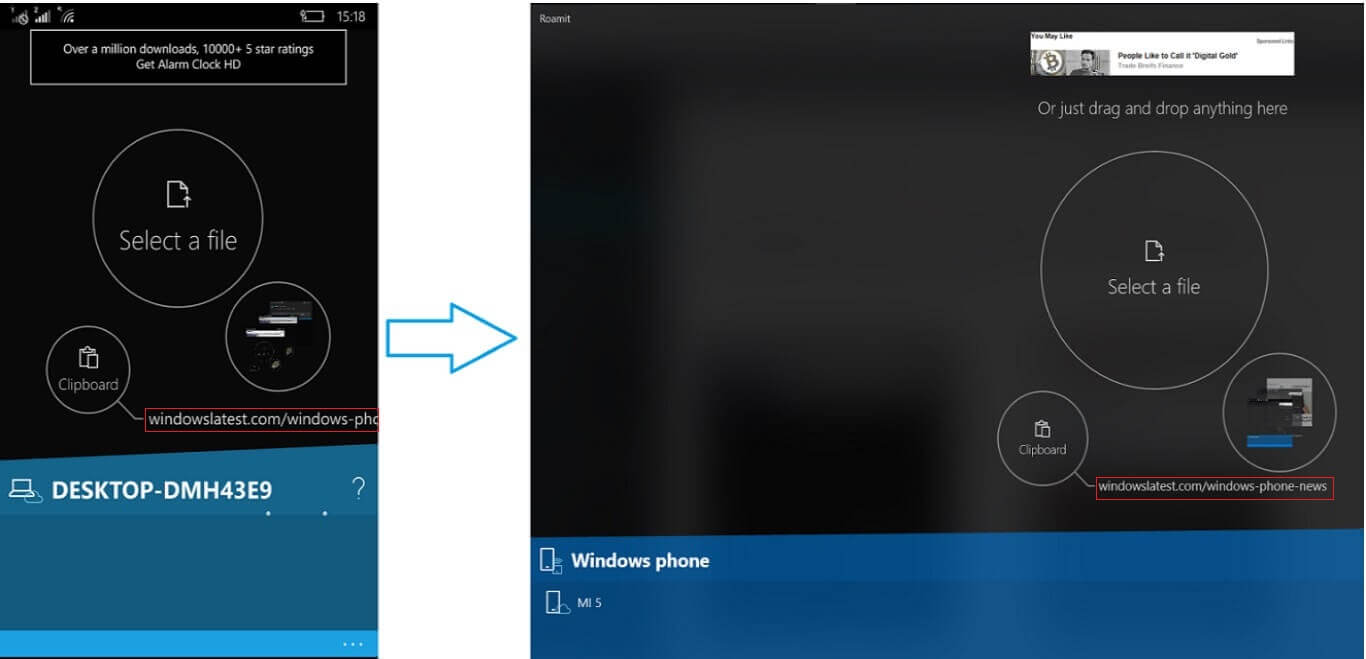 It works between Windows 10 Mobile and Android as well.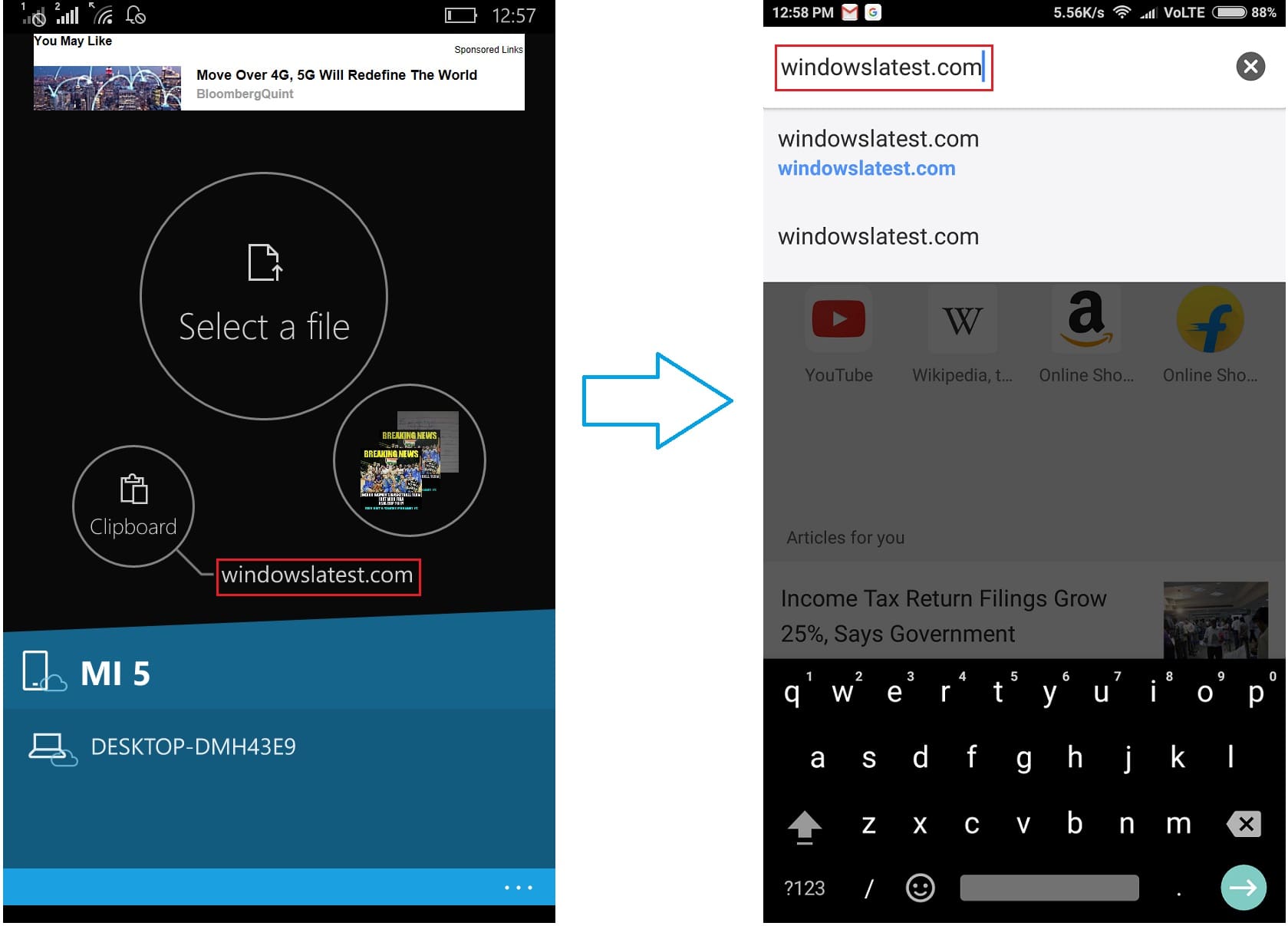 The app works best when the devices have Windows 10 Creators Update installed. You can download the app by clicking on the below link and share your thoughts in the comments below.
Download Roamit for Android.