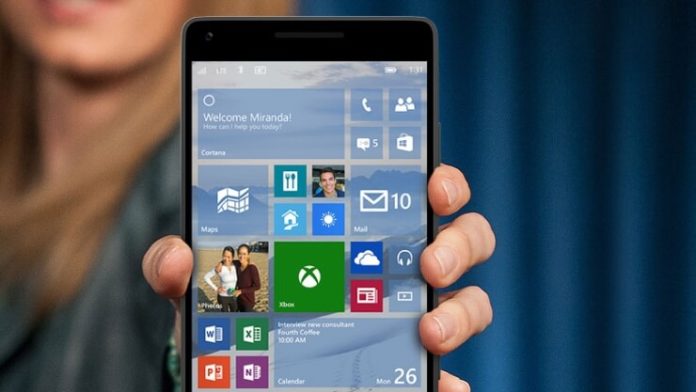 Windows phones have a bad reputation when it comes to apps. There are clearly not as many options available as for Android and iOS phones, with Windows phones often being a source of problems not necessarily just the apps. However, there are great Windows phones on the market and the plenty of Windows apps that'll also help you make the most of your phone.
If you are looking for apps to boost your productivity, then these are definitely the apps to go for.
Todoist
Perhaps one of the best to do apps in the world, Todoist makes it fun to accomplish tasks and to get things done. The app allows you to create tasks either with a team or just for yourself. You can organise the tasks into different themes and groups, colour-coding them to look fun. Each task can have its own deadline and recurring tasks are also easy to set up.
You can also add comments to the tasks and receive notifications prior to the deadline, for example. The good thing about the task is that you can use both the Windows phone app as well as the desktop browser client.
9 Notes
Productivity can sometimes dip when we aren't near our desks. We often get ideas on the road but luckily, smartphone apps are here to save the day. Note-taking apps such as 9 Notes are a great way of keeping on top of your ideas, even when you aren't next to your office desk. The app is super simplistic in how it looks and how you use it but this is really to its benefit. It doesn't play with unnecessary tricks and you can get started without an instruction manual.
You can create both handwritten and text notes with it and you have plenty of styling options to go with. The app also makes it ease to crop existing notes and add filters to images and notes. For those looking a bit more functionality, the advanced graphics editor can help design posters and brochures.
Evernote
Evernote is a great app that helps you share and create documents. It's a great collaborative tool that makes it easy to stay on track of changes you want to make for a project or a file. Everyone will be able to edit the files at the same time, with the changes showing immediately – no need to worry about missing information.
The app can also be used on a computer. Therefore, you can always edit things on the go but also work on the files when you are at your desk. Evernote even allows time-tracking which can be great for noticing when different changes were made.
UC Browser HD
A browser plays a crucial role in staying productive on the go. If you need a bit of extra from your browser, the UC Browser HD is the solution. You can use it to download directly to your device or even the SD card. It'll also support incognito mode and you can even use it to browse the web at night without losing your sleep. The app also seamlessly switches to a desktop mode and you can share file between different devices by using the Bluetooth synchronisation. It's a great browser to use instead of Windows' own version.
Share.it
If your collaborative projects involve a lot of photos and other files, you should download Share.it on your phone. The app is developed by Lenovo and it provides consistent performance. With the app, sharing even larger data files won't be difficult – it is possible to send music and video files for your team members within just a few clicks. The app even allows the transfer of files from a computer to a phone and vice versa. You can also easily use it even if the other members are operating with an Android or iOS operating system.
Wolfram Alpha
You might also need to work with numbers and concepts at work. If you want to make finding information and answers just a bit quicker, the Wolfram Alpha app is a great purchase. The app allows you to calculate and display information on a wide range of topics such as Mathematics, Chemistry and Computational Science. You can even learn more about the weather with the help of this quirky little app.
If you are looking for great productivity apps, the above are definitely worth exploring. Most of them work with the latest Windows operating system and are available for both the phones and desktops. If you need to update your Windows phone, don't forget to find offers at OZCodes – there are tons of great Windows retailers that can help you save a bit more with your technology shopping.
So, get your productivity gear turned up a notch by getting the right phone and the right apps to it.