We had reported earlier that Microsoft is planning to launch a new Windows 10 Mobile by the end of this year. Now a new device has leaked online on Microsoft Mexican Store codenamed as "Lumia 651".
The device is similar to its Successor Lumia 650 with some minor changes made to the new one. We are currently not sure if this is the device Microsoft said which it will be launching since the company has already stopped the production of Lumia Devices.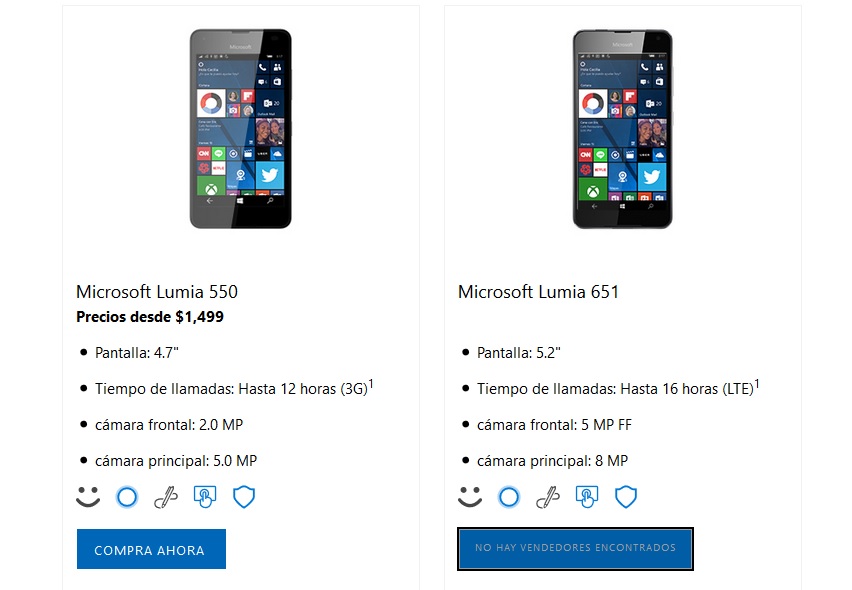 The Lumia 651 comes with two subtle changes, the device sports a 5.2 inch display as compared to its predecessor the Lumia 650 which comes with a 5 inch display. The Lumia 651 also comes with a 5MP Front Facing Camera with Flash.
Currently we don't have much details about the new device since the device has not yet been officially announced by the Company. If you are planning to buy the device online via the Mexican site, users will be getting an error "Cannot find Vendors online".
Lumia 651 with 8MP FF Camera 5MP rear camera 16 hours