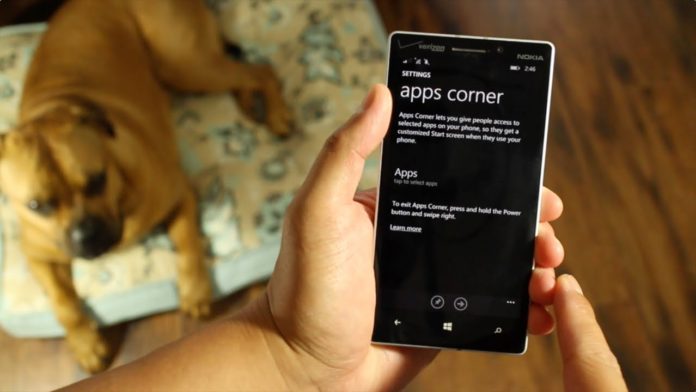 Earlier Microsoft has removed one of the Windows Phone feature Kids Corner from Windows Phone. The feature allowed users to give their phones to children in a locked down state by protecting their data. This feature was however not used much by the users of Windows phone and Microsoft pulled this feature from Windows Phone with the release of Anniversary Update.
The Kids Corner feature was replaced by Apps Corner feature by the company which was more powerful compared to the Kids feature for Windows Phone 8.1.  Users could customize which buttons would function in that mode and which will not. The Apps Corner was too slow to launch and buggy and was also not too popular with Windows Phone fans.
Based on the Usage and Customer feedback, Microsoft decided now to remove the Apps Corner feature from Windows 10 Mobile starting with Build 15007 and above. This was confirmed in a twitter post by Microsoft's Dona Sarkar today: "Due to decreased usage, Apps Corner is no longer available in Windows 10 Mobile starting with Builds 15007 and above".
So now if users who would like to use the Apps Corner feature, it is no longer available for users on Build 15007 and above. The feature can still be used by users whose Windows Phone were officially not supported for an Windows 10 Mobile upgrade.
Image Courtesy: One Windows