In 2019, WhatsApp made a 'tough decision' to drop millions of users from the messaging app. WhatsApp for Windows Phone was originally supposed to stop working on January 1st, but the Facebook-owned company extended support by two weeks after Microsoft decided to support Windows 10 Mobile till January 14.
Starting January 15 2020, those using a device running Windows Phone 8.1, Windows 10 Mobile or older will no longer be able to use the app. If you launch WhatsApp on your Windows Phone, end of support warning is displayed and you cannot view your existing conversations.
"You can no longer use WhatsApp on this phone, because WhatsApp no longer supports it. Tap to learn about switching to a supported phone," the message reads.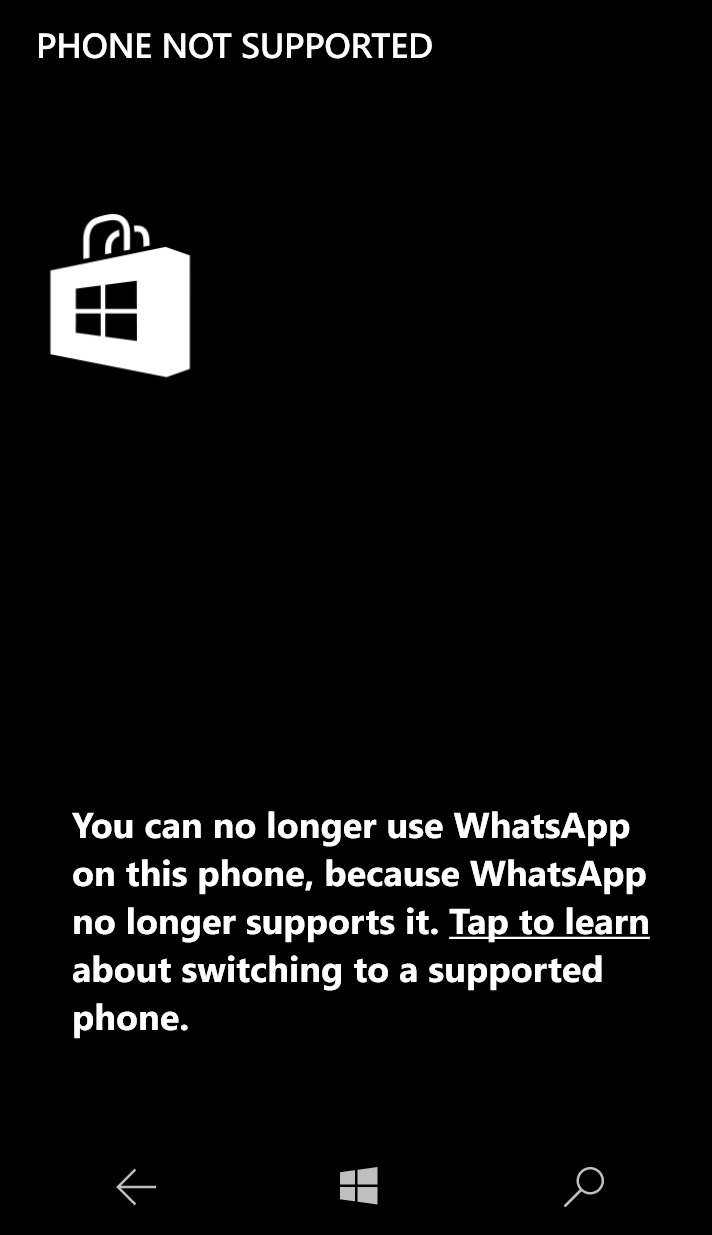 It's also no longer possible to create a new account with WhatsApp for Windows Phone. Additionally, a user cannot reverify an existing account unless the associated phone number is loaded on a supported phone.
Facebook also pulled WhatsApp Windows Phone app from the Microsoft Store last week.
According to Facebook, Windows Phone users being left without WhatsApp by these changes can address the problem by migrating to Android or iOS. Since you cannot install Android or iOS on your Windows Phone, it might be time to purchase a new handset.
WhatsApp is also planning to end support for Android Gingerbread-powered device on February 1st, 2020. WhatsApp says Android users must have Android 4.0 or newer to use the messaging app.
Other apps to also stop working on Windows Phone
Windows Phone ship sailed a long time ago and support for all versions of Windows 10 Mobile has reached EOL (End of Life) on January 14. Facebook, Instagram, WhatsApp, and several other popular apps have already stopped working on Windows Phones.
Microsoft Store, first-party and third-party apps are still working, but Microsoft recently made changes to the app store that blocks developers from publishing updates for Windows Phones.