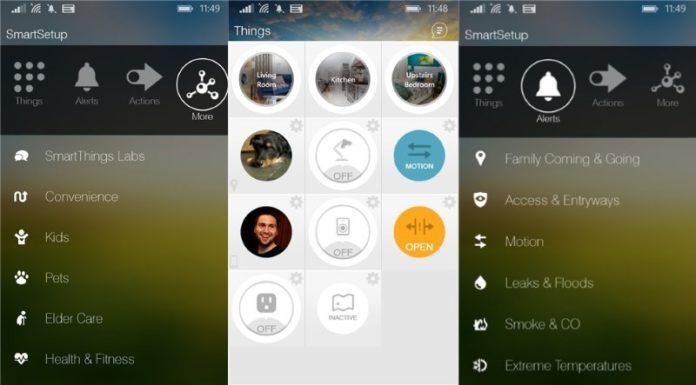 Samsung has announced that it is going to withdraw its Windows Phone SmartThings App from Windows Store from April 1 2017 and will stop supporting the app after June 2017.
Below is the detailed announcement:
We also regret to announce that version 1.7.0 of the SmartThings app for Windows Phone will be the last major release for the Windows Phone OS. We are no longer able to provide the desired level of updates and support for this platform and have made the tough decision to discontinue Windows phone development.
Version 1.7.0 now offers support for Windows 10 features. Barring unforeseen issues, this version will continue to function (with Windows Phone 10 Anniversary update). On April 1, 2017 version 1.7.0 will be removed from the Windows app store, and it will no longer be possible to download it and install it onto a new device. We will continue to offer technical support through June 2017 for existing users.
Image Courtesy: MSPU