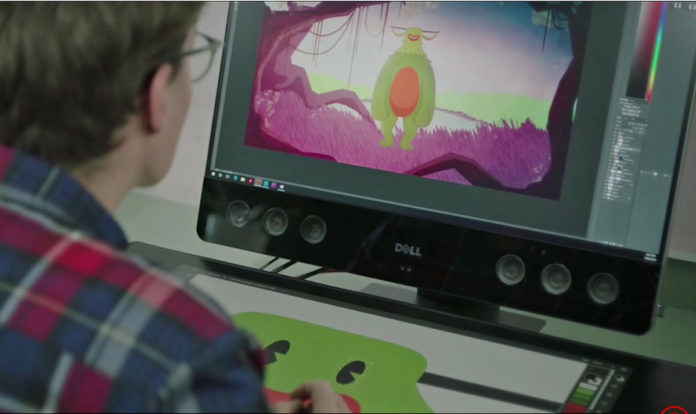 At New York City event, Microsoft launched their new Surface Studio. Previously, Lenovo and some other OEMs built the clone of Surface devices. Now Dell has just teased a Surface Studio Clone, which has two displays either dual displays.
Dell's Surface Studio Clone
If you look at the Dell's Surface Clone for a while, you will notice its ugly design. Instead of the keyboard, Dell built a  second display, it could be used as an editor in photoshop. The main display has a large bezel with six speakers making the device look extremely ugly.
Dell's Surface Clone could be cheaper than Surface Studio. However, there are no other details available about Dell's new device as of now.