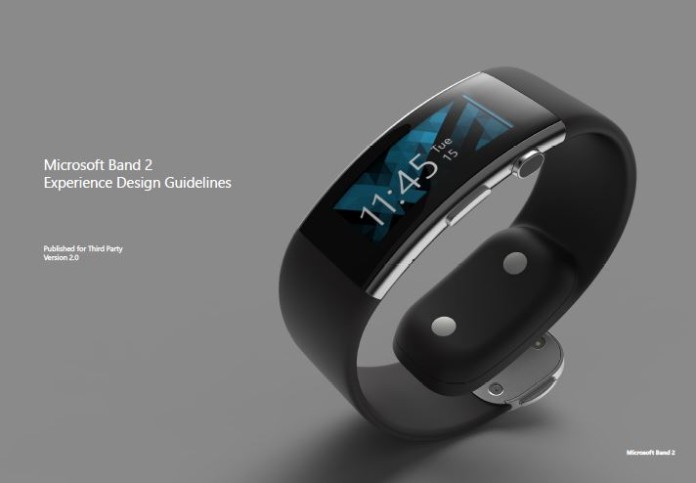 Microsoft has revealed about a feature on their roadmap site about the ability to unlock your PC with a Microsoft Band 2. Few days ago, we received info about a Windows Authenticator app for Windows 10 mobile OS that will unlock your PC from phones. Now Microsoft has revealed about unlocking PC from companion devices which includes Microsoft Band 2.
Microsoft Says:
Use Companion Devices to unlock your Windows PCUse your Microsoft Band 2, or other devices that integrates with the Windows 10 Companion Device Framework (CFD), as companion device for Microsoft Passport based authentication. With this a device like the Microsoft Band 2 or other third party devices, they can become an external second factor of authentication which can be used to unlock your Windows 10 PCs.
Microsoft explains:
A companion device is a device that can act in conjunction with your Windows 10 desktop to enhance the user authentication experience. Using the Companion Device Framework, a companion device can provide a rich experience for Microsoft Passport even when Windows Hello is not available (e.g., if the Windows 10 desktop lacks a camera for face authentication or fingerprint reader device, for example).There are numerous ways one can use the Companion Device Framework to build a great Windows unlock experience with a companion device.
For example, users could:
Attach their companion device to PC via USB, touch the button on the companion device, and automatically unlock their PC.
Carry a phone in their pocket that is already paired with PC over Bluetooth. Upon hitting the spacebar on their PC, their phone receives a notification. Approve it and the PC simply unlocks.
Tap their companion device to an NFC reader to quickly unlock their PC.
Wear a fitness band that has already authenticated the wearer. Upon approaching PC, and by performing a special gesture (like clapping), the PC unlocks.
You can read more about it here.