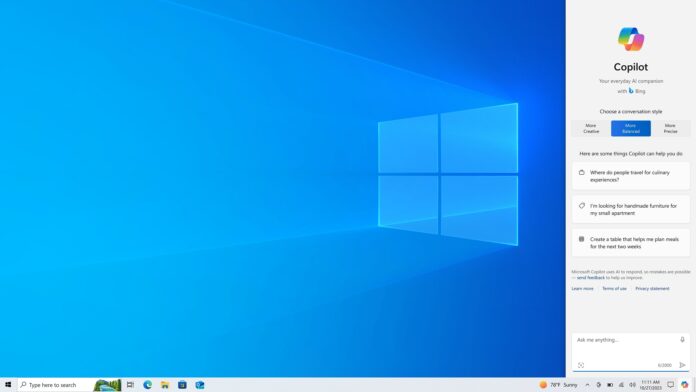 The Bing Chat and ChatGPT-4 powered Windows Copilot is officially coming to Windows 10, and you can try it in the Release Preview Channel soon. The early version of Microsoft Copilot on Windows 10 and Windows 11 uses multiple large language models, including Microsoft's in-house LLMs, GPT 3.5 and GPT-4.
This feature will be rolled out to users on Home and unmanaged Pro editions of Windows 10 version 22H2 over the coming weeks in the Release Preview Channel, but remember – you must meet the minimum system requirements for the AI.
Microsoft says Copilot for Windows 10 works on devices with at least 4GB of RAM and 720p, so if you have anything lower than the above specs, you won't be able to launch Bing Chat AI on the desktop.
To become eligible for Copilot early preview, join the Release Preview Channel, download and install Windows 10 KB5032278, and reboot the system. After reboot, go to Windows Update settings again, and turn on the "Get the latest updates as soon as they're available" option, which will install "Windows Configuration update".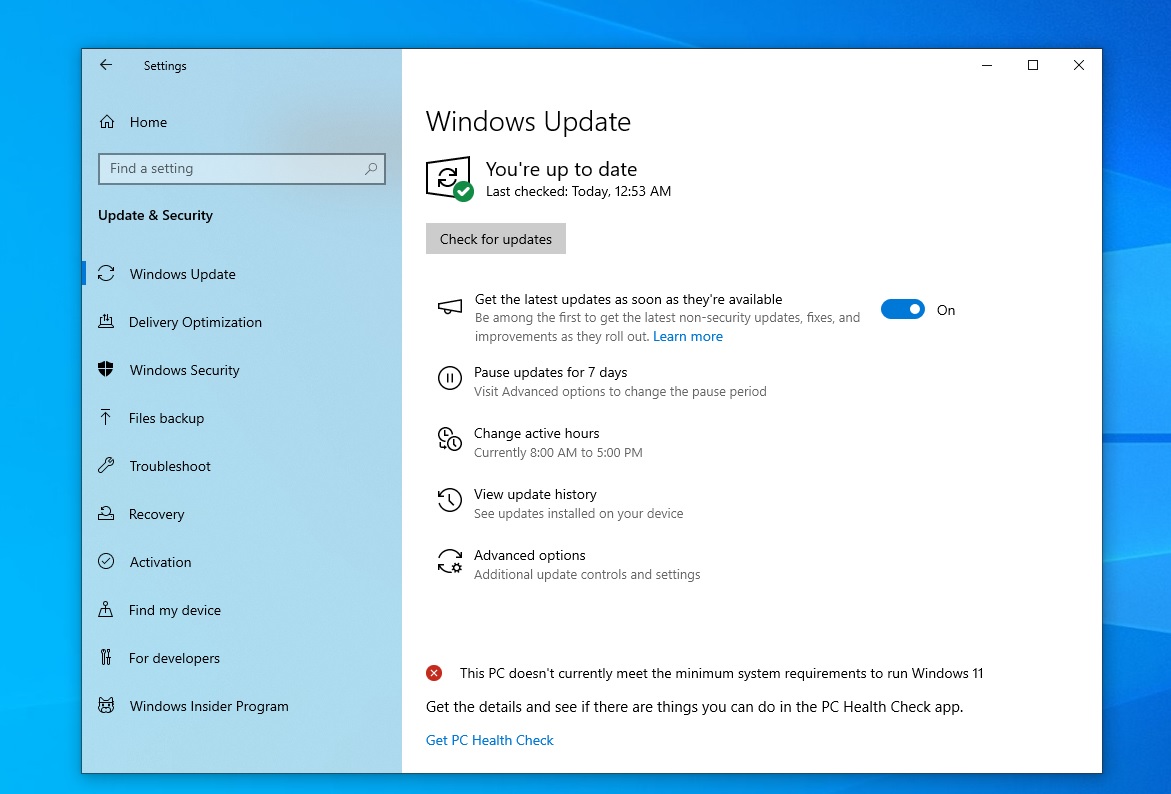 In our tests, we do not see the Windows Configuration update when we check for updates, so you won't be able to try Copilot today.
Closer look at Windows Copilot on Windows 10
Once Copilot is enabled on a Windows 10 system, you can access it easily from the taskbar's system tray. Unlike Windows 11, Copilot on Windows 10 is located at the end of the taskbar.
Microsoft has placed a Copilot button next to the Action Center. Like Windows 11, when you click the button, a Bing Chat-powered side panel will appear on the right side.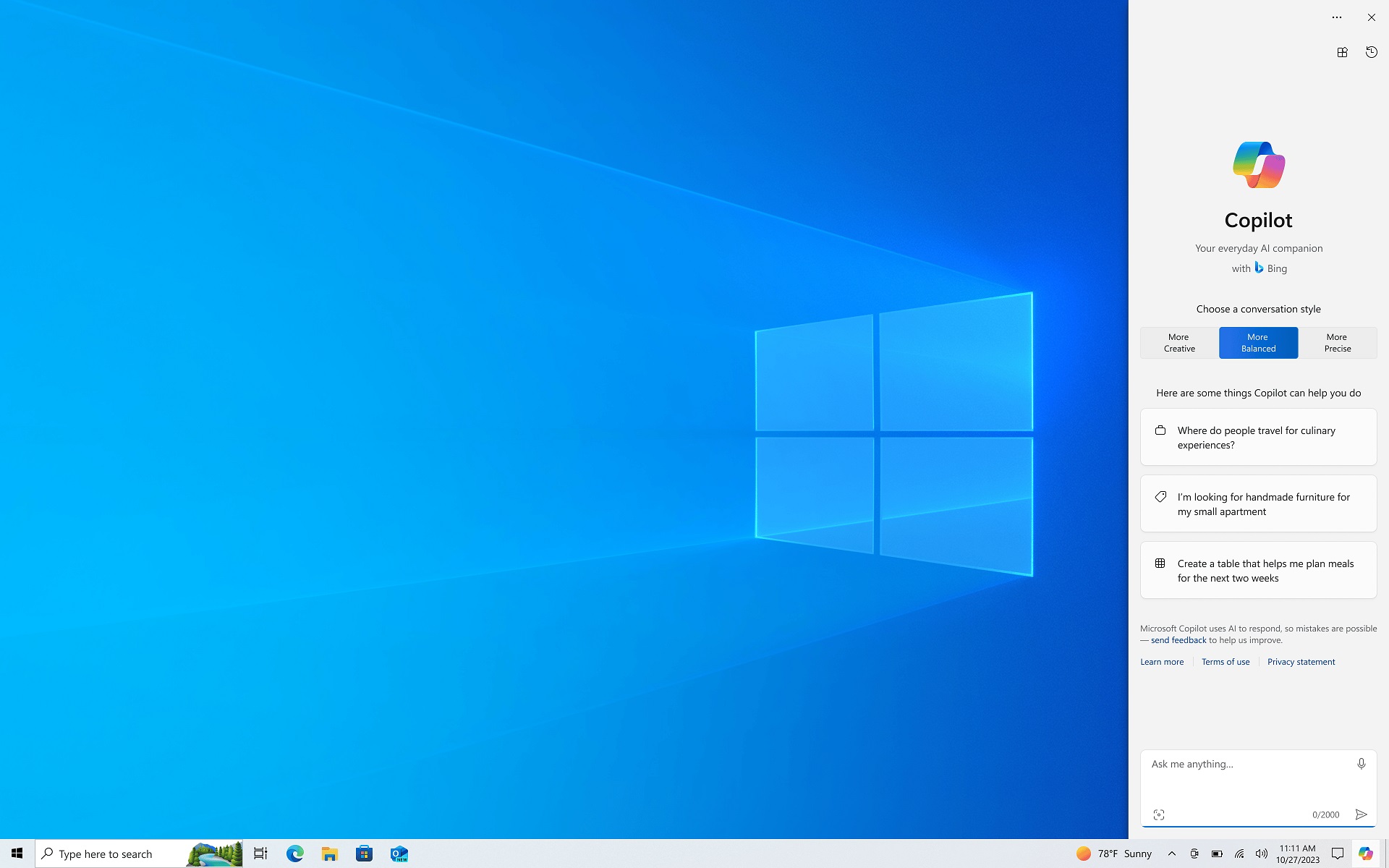 However, the Windows 10 version of Copilot will have certain limitations compared to its Windows 11 counterpart. For example, Microsoft says you won't be able to open apps or change settings, as Copilot is not deeply integrated into Windows 10.
I'm told more features will be added over time, but Copilot on Windows 10 would initially be limited to Bing Chat.
Also, Copilot isn't available for everyone. It only works in North America, parts of Asia, and South America, with plans to expand to additional markets gradually.
Microsoft won't force Copilot on Windows 10 Pro, Enterprise, and Education… for now.
Microsoft has also confirmed that it has no plans to push Copilot to the Pro, Enterprise and Education editions of Windows 10.
As mentioned, Microsoft requires slightly higher minimum system requirements for using Copilot on Windows 10: at least 4GB of RAM and a 720p display. This is probably because Windows 10 has lower system requirements than Windows 11.