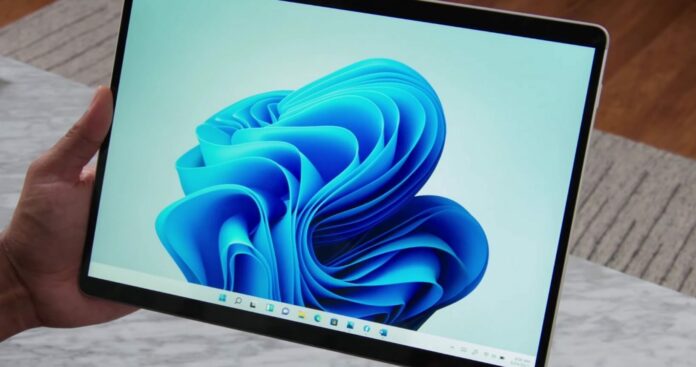 Windows 11 KB5032190 update is a November 2023 Patch Tuesday for version 23H2 and 22H2 with several improvements. Microsoft is rolling out the update to everyone, and you can download it from Settings > Windows Updates> Check for updates. The direct download links for KB5032190 offline installers are live on the Microsoft Update Catalog.
KB5032190 Windows 11 security update will download and install automatically over the coming hours. Microsoft has confirmed the November 2023 cumulative update ships with Windows 11 Moment 4 features enabled by default.
Windows 11 Moment 4, one of the most significant updates of the year, was initially offered as an optional update, but it's now included with Patch Tuesday. If you're on Windows 11 23H2, you already have access to the new features included in the update. On supported systems, if you start looking for updates, you'll see the following patch:
2023-11 Cumulative Update for Windows 11 Version 23H2 for x64-based Systems (KB5032190)
With Windows 11's November 2023 Update, Microsoft is enabling "Moment 4" features on all systems, whether you like it or not. This means you'll find the Copilot icon on the taskbar in supported countries and other features:
Taskbar's ungrouping and label support is finally added to Windows 11. These features were removed with the original Windows 11 release, and you can finally toggle it on in Settings > Personalization > Taskbar > Taskbar behaviours > Set Combine taskbar buttons and hide labels.
Windows Copilot's early preview is included in the update, but Microsoft told us that the AI is unavailable in Europe, so some of you may not see the icon just yet.
File Explorer is being redesigned. This means a better user interface, more modern controls, Microsoft 365 and OneDrive, but there's a catch – Microsoft has turned off drag-and-drop support for folders or files through the address bar.
To install the November 14 Patch Tuesday update on Windows 11, use these steps:
Open Windows Settings, go to the Windows Update page, and click 'Check for updates'.
Microsoft will start checking for updates on the PC and immediately begin downloading the November 2023 Patch.

Once done, click Restart Now to finish the installation. It would take three to five minutes, but longer if you haven't updated your system.
Download Links for Windows 11 KB5032190
Windows 11 KB5032190 Direct Download Links: 64-bit.
Once done, Windows 11 will advance to Build 22631.2715 on version 23H2 and Build 22621.2715 on version 22H2.
For those unaware, Windows 11 version 23H2 and version 22H2 share the same servicing updates and core structure, which is why these monthly or optional updates and even features are shared.
Windows 11 KB5032190 new features and improvements
This update has everything from Windows 11 Moment 4 and many other improvements, so let's look closely at all the latest additions.
1. Dynamic Lighting is getting better with more control for OEMs
This change won't help you directly after installing the November 2023 Patch Tuesday update, but you will eventually notice more customization options for dynamic lighting.
Microsoft is adding new options for OEMs developing dynamic lighting-compatible hardware, such as gaming controllers.  New options may allow OEMs to customize their gaming devices for new PCs, including setting up Dynamic Lighting defaults.
Additionally, Microsoft has fixed dynamic lighting bugs, including an issue where Windows 11 might have ignored the default provider.
2. Windows Copilot finally works with WallpaperEngine
When Microsoft shipped Windows 11 Moment 4 in September, I reported that the update could break the desktop wallpaper if you use a third-party app like Wallpaper Engine alongside Windows Copilot.
The developers at WallpaperEngien confirmed the issue is linked to changes made by Microsoft in Windows 11 and has nothing to do with their app. The issue, finally fixed in the KB5032190 update, broke the third-party wallpaper apps with desktop backgrounds reverting to a black screen or default.
Microsoft has fixed the compatibility issues with Bing Chat-powered Copillot AI with any customization tool.
The update also resolves a misidentification problem in the Windows Firewall Profile, where a public domain was incorrectly detected on a domain-authenticated network.
3. Potential performance issues
Microsoft is rolling out several quality fixes with Windows 11 KB5032190 to improve performance. This includes fixing an issue in fontdrvhost.exe, where it would stop responding when using Compact Font Format version 2 (CFF2) fonts. It also fixes memory leaks in ctfmon.exe and TextInputHost.exe.
Here's a list of Windows 11 KB5032190 fixes and improvements:
Microsoft is fixing issues with the classic Outlook client. While Outlook will eventually switch to Outlook web, Microsoft is committed to fixing problems with the legacy app, and today's release fixes where the app stops responding when printing to an Internet Printing Protocol (IPP) printer.
Microsoft has fixed issues that may originate from v4 print drivers.
Significant improvements to network and security, including fixes for an issue with external connections in Kubernetes load-balanced services.
Microsoft has fixed the Firewall configuration service provider (CSP) issue preventing device syncing.
Microsoft Defender Application Guard should now work better when using Windows Information Protection (WIP) policies, which means it would stop crashing.
November update also fixes a bug with Push-button reset, which might have prevented users from configuring Windows Hello facial recognition with Windows Enhanced Sign-in Security (ESS) enabled.
According to the Microsoft support document, Windows update also fixes an issue with the unpopular feature "Automatically Hide the Taskbar". This should improve the performance of the search box, which means the search panel should open faster when you're hiding the taskbar.
Lastly, the Windows 11 November 2023 Update resolves a display issue for Dev Drive volumes, ensuring they appear correctly as a Resilient File System (ReFS) in IT-managed environments.