I am convinced the new Microsoft developers don't like the 'drag and drop' functionality or do not understand the importance of the feature. The Redmond giant has just shipped a big update for Windows 11, and it doesn't support drag and drop in the address bar of File Explorer.
When Windows 11 first came out, you couldn't drag and drop things onto the taskbar. They added it back a year later in a significant update (22H2). Microsoft celebrated the update like a brand new thing, even though it had always been there. And it looks like history is going to repeat itself.
The second big update, "Moment 4", also known as 23H2, is rolling out as an optional enablement package with Windows 11 KB5030310. It brings a new redesigned Explorer with a new home page, details pane, recommended carousel, more rounded corners, and a new address bar that deeply integrates OneDrive at the cost of 'drag and drop'.
"As noted by Microsoft in the support document, they made some changes to the File Explorer's address bar. In their own words from their help page:
File Explorer's newly designed address bar recognizes local and cloud folders. It also shows your file's status. For Microsoft OneDrive users, the address bar now contains your OneDrive sync status and a quota flyout box.
Sounds good, right? But there's a problem. You can't drag and drop files or apps using the address bar anymore. For instance, you can't do it the old way if you have two folders on your computer and want to move a file from one to the other.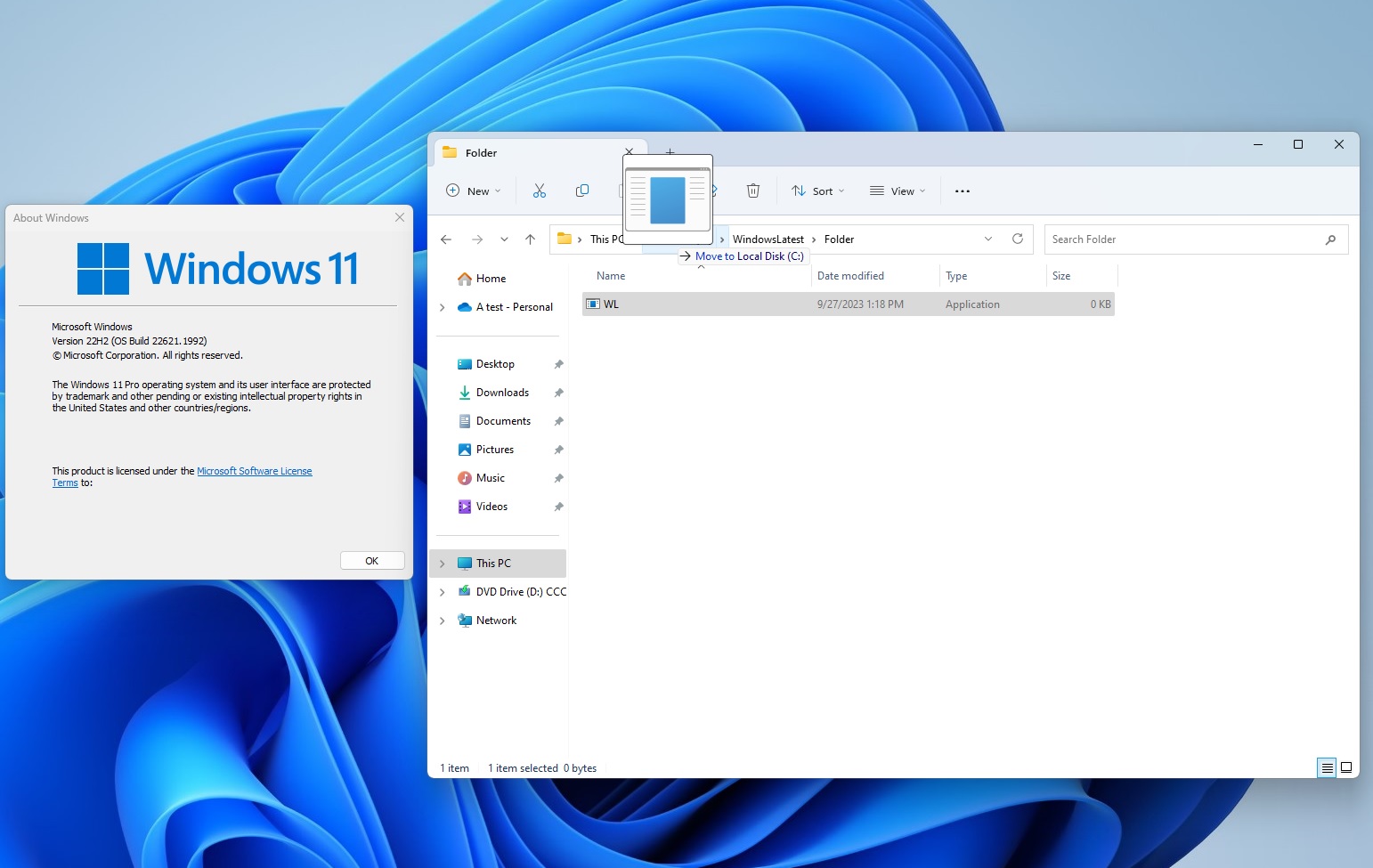 In the past, with any Windows version, including Windows 11 22H2, you could quickly move items around in File Explorer. See the above screenshot from the previous version, where you could easily drag and drop, and it just worked with the "Move to…" label.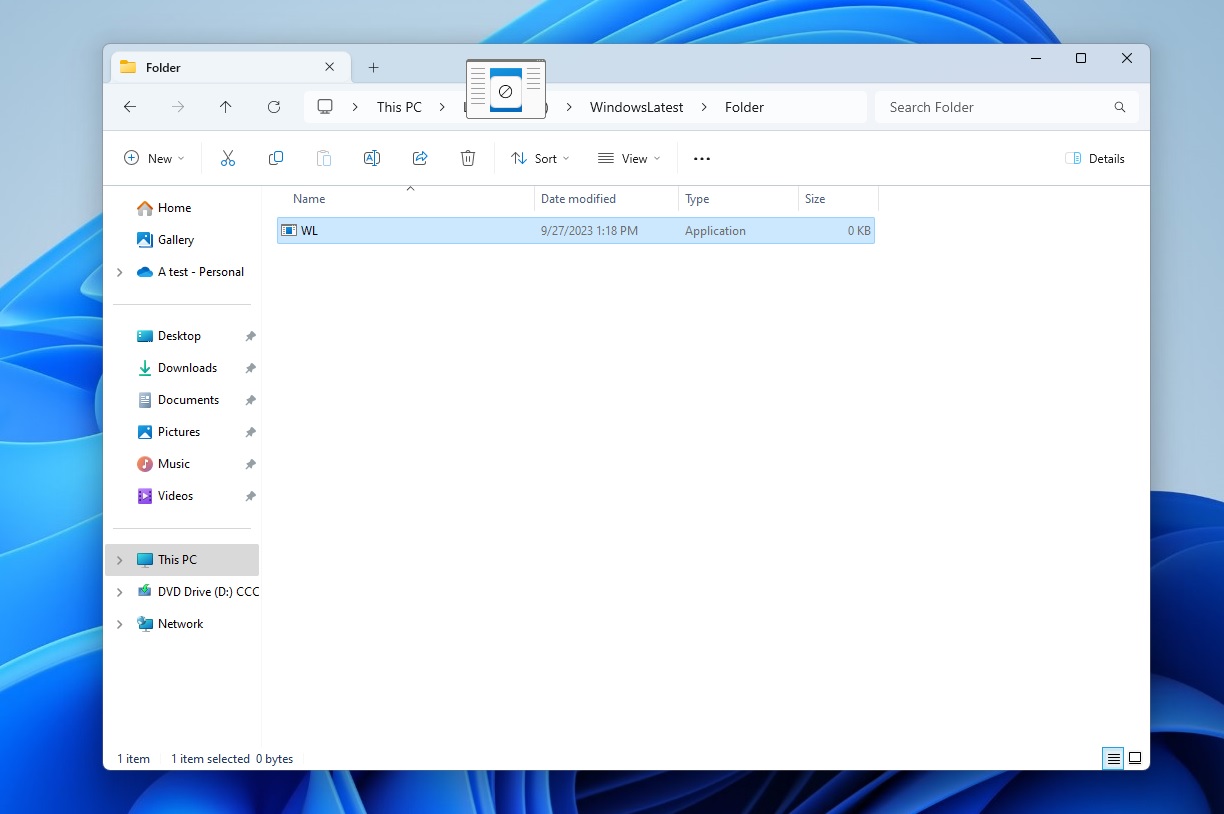 You dragged a file or app to a place in the address bar and dropped them. This would move the item to that location without opening another window or tab. But now, with the new changes, you can't do that anymore, as you can see in the above demo.
This is not a popular feature, but some power users prefer it over opening multiple windows or tabs.
"Removing that feature from the address bar has broken my flow so many times recently," one user tells me.
Microsoft confirms drag and drop isn't supported in the updated address bar.
Microsoft told me it's aware of the changes to the address bar, but it has nothing to share.
"This [drag and drop] isn't currently supported with the updated address bar….. we'll continue monitoring feedback," Microsoft told me.
I pressed my contacts at Microsoft to understand what was going on. The short answer is not many users were using the drag and drop feature in the address bar. Microsoft wanted to launch the new File Explorer quickly with a fresh address bar design. Since drag and drop wasn't seen as necessary, they left it out when they finalized the updated Explorer.
Windows Latest understands that drag and drop support might return in the production channel in future, but we don't know when.