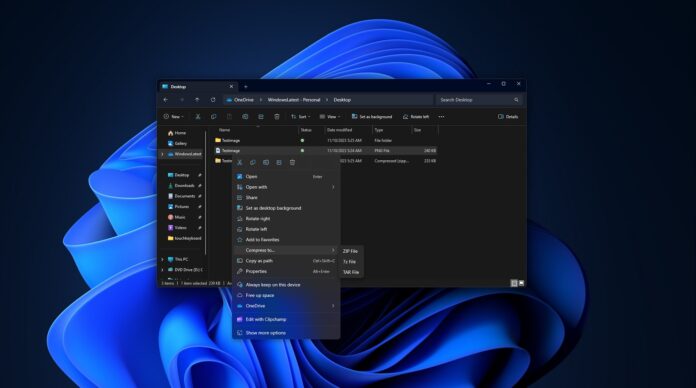 Windows 11 Build 25992 has shipped with an undocumented change – the ability to natively create archives in .zip, .7z, and .tar formats by right-clicking any file. This feature was first teased during the Build 2023 developer conference, and it's now rolling out to some users in the Insider Program.
How do you create an archive without the third-party app in Windows 11 preview builds? You need to right-click the file in File Explorer, select Compress to option and choose the supported archive format. This will automatically archive the selected file in your preferred format.
Windows 11 already supports viewing a dozen archive file formats, including .rar, .7z, .tar, .tar.gz, .tar.bz2, .tar.zst, .tar.xz, .tgz, .tbz2, .tzst, and .txz, if you download and install the latest optional update (KB5031455). In an upcoming update, you'll be able to create archive files.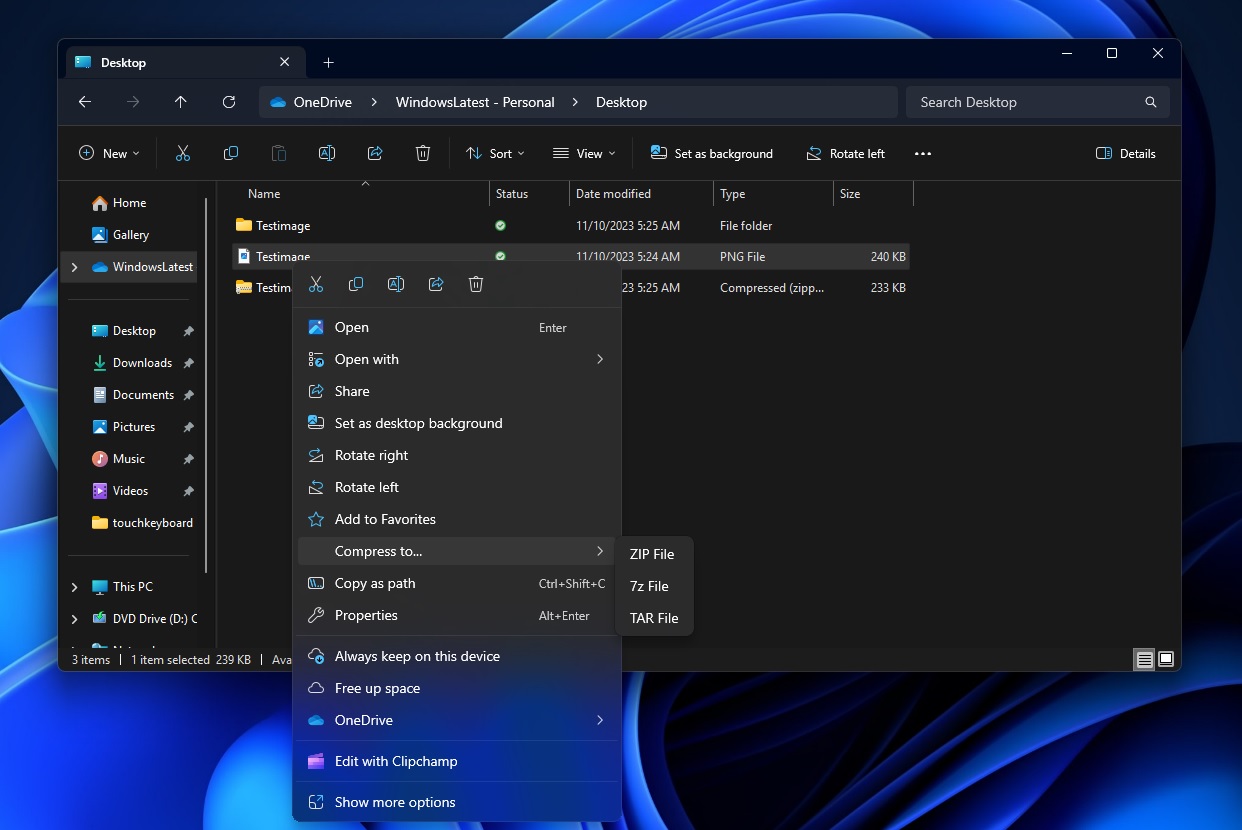 This feature is now being tested in preview builds.
Our tests showed that creating Zip, 7z, and TAR archives is possible in Windows 11 Build 25992 (Canary) or newer.
Microsoft is initially testing native archive support with Windows Insider Program's Canary Channel users, and our sources tell us the feature will be added to Windows 11 23H2 and 22H2 sooner rather than later.
Closer look at creating archives natively in Windows 11
If you've ever tried making an archive file on Windows, you would have used a third-party app like WinRAR or 7-Zip. These third-party apps let you extract compressed files or compress files to more portable formats, such as .rar or .zip, which are always in smaller sizes.
With native (as in, built-in) support for these file formats, Windows 11 lets you create the same archives it couldn't before without 7-Zip or WinRAR. However, creating .rar isn't supported.
To start, right-click on any file and select "Compress to..". This will open a sub-menu in the context menu, allowing you to choose between creating 7-zip and TAR archives in addition to ZIP.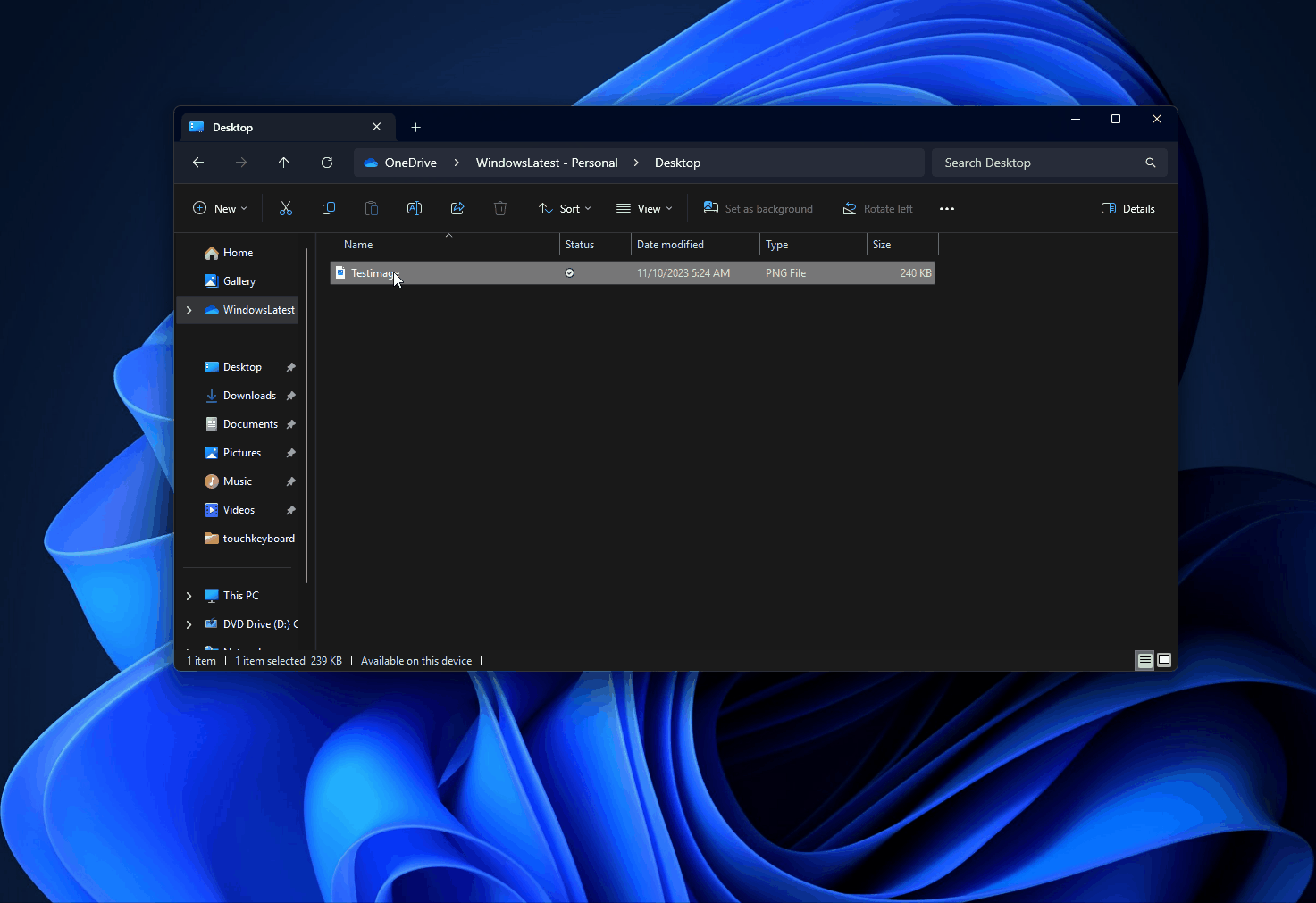 As you can see in the above GIF we recorded, Windows 11 can create an archive almost instantly, similar to the popular third-party apps.
This update lets Windows 11 compress files more effectively, making them smaller and easier to send securely. It's good at shrinking file sizes, especially with .7z and .tar formats. This is great for people who deal with big files or have lots of data, as it saves space and makes sharing files faster.
At the moment, it's not possible to uncompress or compress a password-protected file, but the feature is most likely coming.
It also doesn't support creating the famous .rar files.
Update: In a tweet, the fantastic team behind WinRAR clarified Microsoft cannot add .rar support in Windows 11 unless the company is willing to pay.