KEY POINTS
Microsoft is introducing a "System Components" page in Windows 11 23H2 to help users manage system-related programs like default apps, extensions, and codecs.
While the feature is being tested in Windows 11 23H2, it might also be integrated into version 22H2. This new hub will be located in Settings's "System" section.
Microsoft is also adding a "System Components" label in the Start menu and the Microsoft Store to quickly identify system-related apps and components.
Microsoft is testing a new "System Components" page in Windows 11 23H2, which will eventually reach 22H2. The System Components page in Settings is a new way to manage default apps, extensions, codecs and other programs considered system-related on Windows 11.
Windows 11's new System Components page is under development and won't work as intended. Microsoft is testing the feature in Windows 11 23H2, but we wouldn't be surprised if it eventually comes to version 22H2. That's because Windows 11 23H2 is a cumulative update to version 22H2, and it's supposed to reset the Windows support cycle.
If you want to manage system components and first and third-party apps on Windows 11, you can use the Apps & Features panel in Settings, equivalent to the Control Panel's Programs and Features. The existing "Apps & Features" page is here to stay, and it's only getting more organized with the latest update.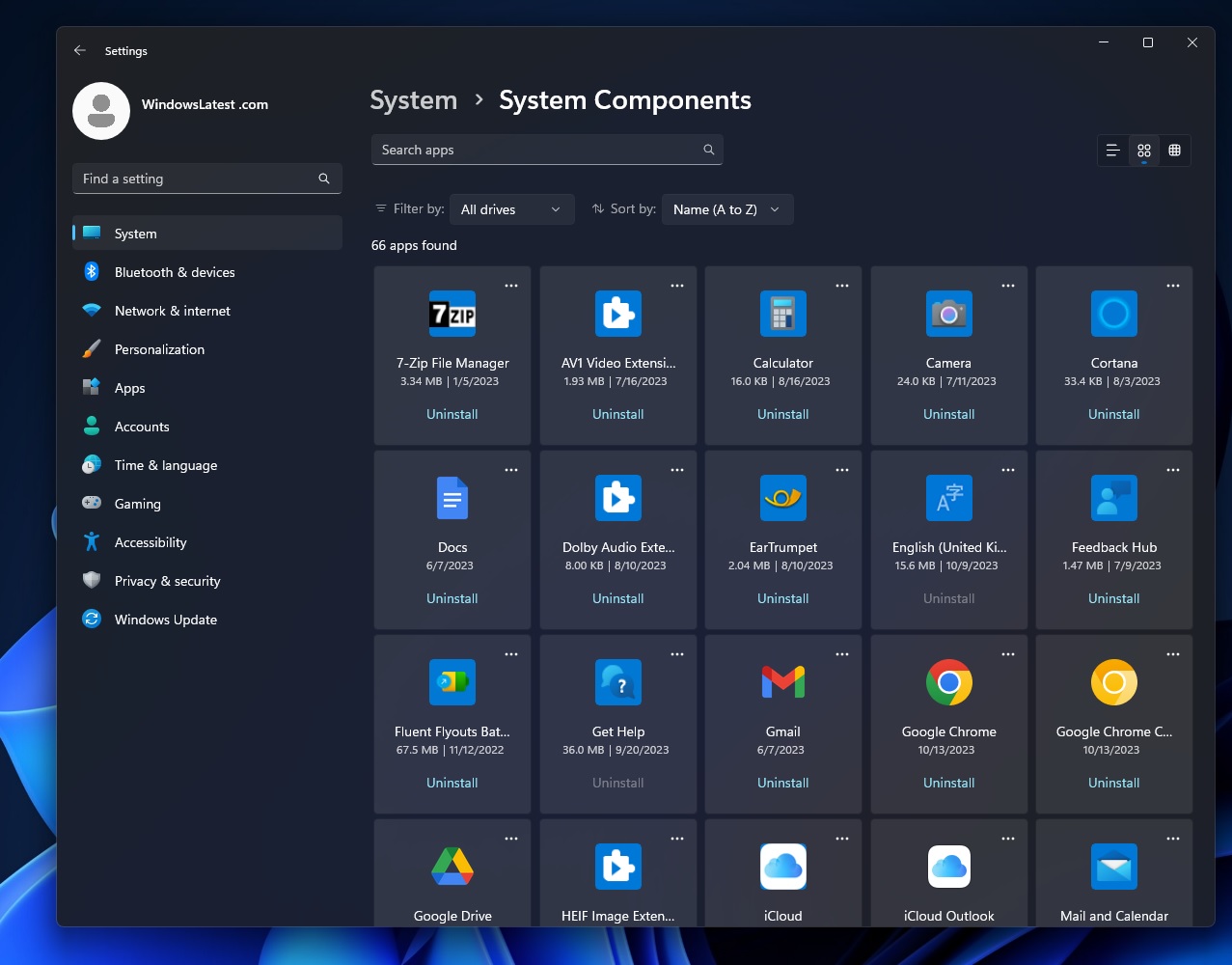 Microsoft wants to simplify the "app management" on Windows 11 with a dedicated hub for system components. So, if you wish, you can still visit the "Apps & Features" page and manage all installed apps or programs, but if you are specifically looking for a system app like Calculator, you could head to the System Components page instead.
The new System components hub is in Settings's "System" section. However, as mentioned above, Microsoft is still working on the feature, and it doesn't work in the preview builds, which is why you will notice system and third-party apps in the above screenshot.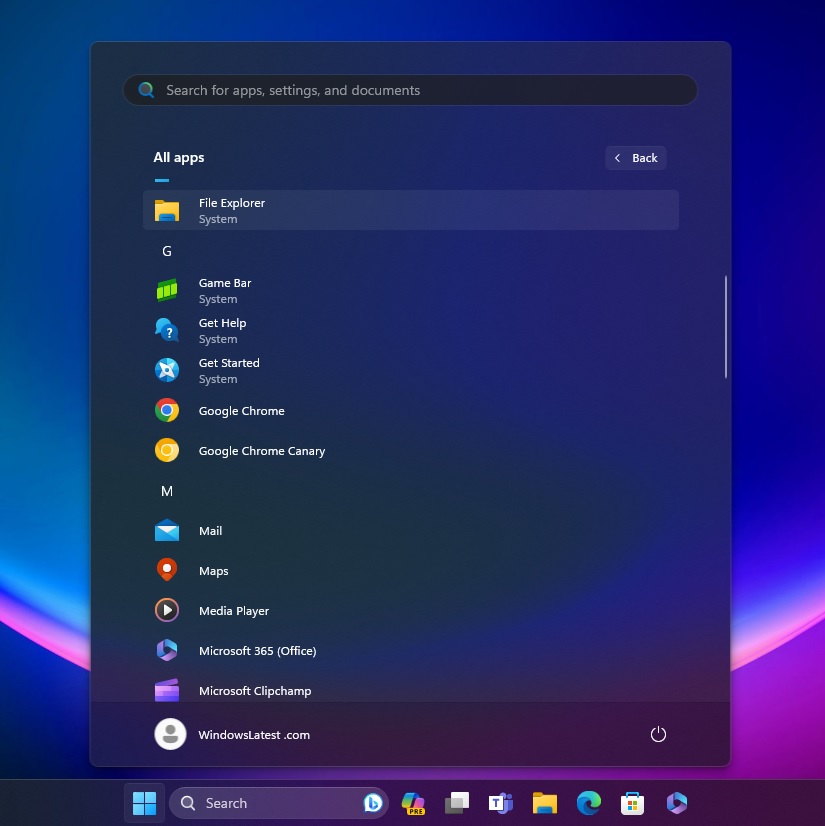 Another experiment adds the "System Components" label to the "All apps" section in the Start menu.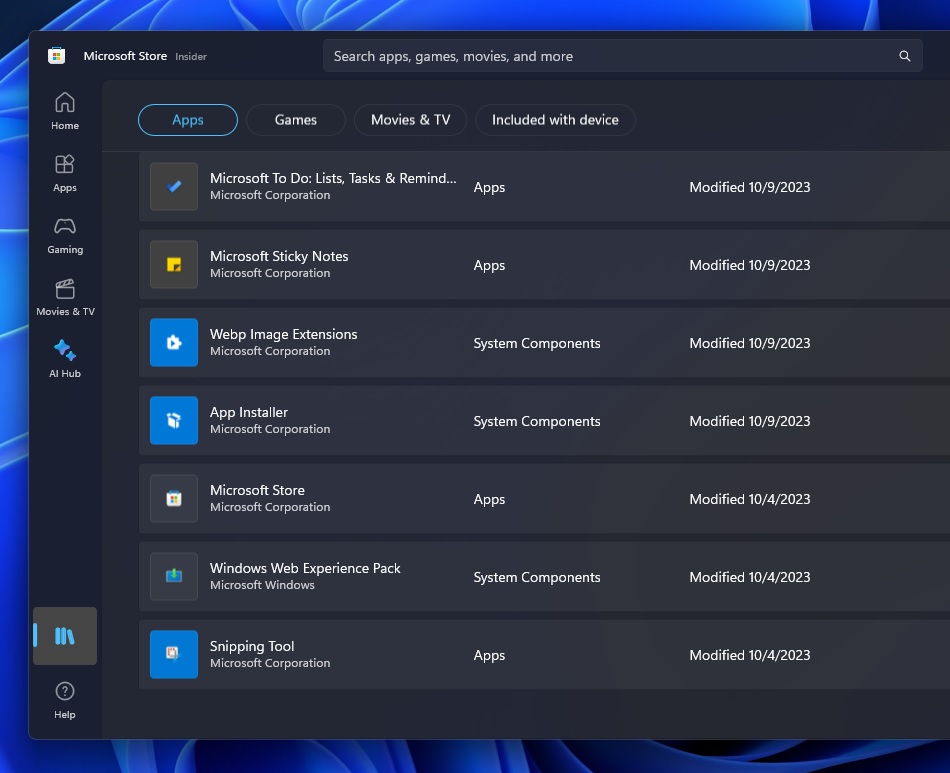 Similarly, Microsoft is also testing the new indicator in the Microsoft Store. You will notice the new indicator in the "Library" section of the Microsoft Store.
It's all part of the tech giant's efforts to help you identify system apps, extensions, codecs or 'components'.
Based on our tests, system components go beyond default apps and may include HEVC or video extensions, Web Experience Pack, and more.
This new page lists all systems apps, including non-removable apps.
Windows 11 has several systems apps, such as Microsoft Edge, Microsoft Photos and  Microsoft Store, which cannot be uninstalled. Other stock apps like Calculator and even NotePad can be uninstalled using the new Settings page.